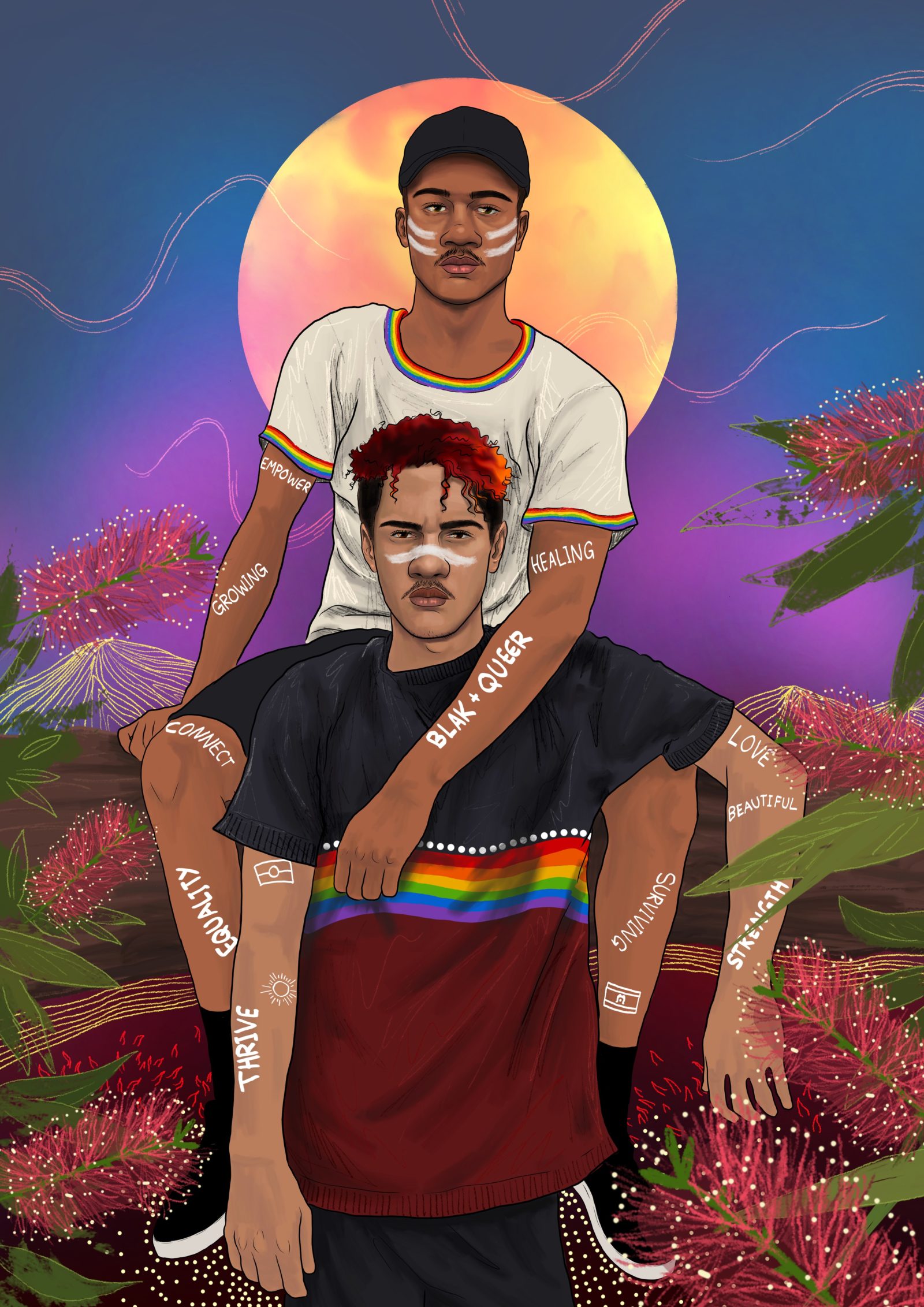 This is the beginning of the Moments series. We have commissioned four artists to start you thinking about the moments of intimacy and connection you have with people and places.
Starting the series is Thriving by Dylan Mooney.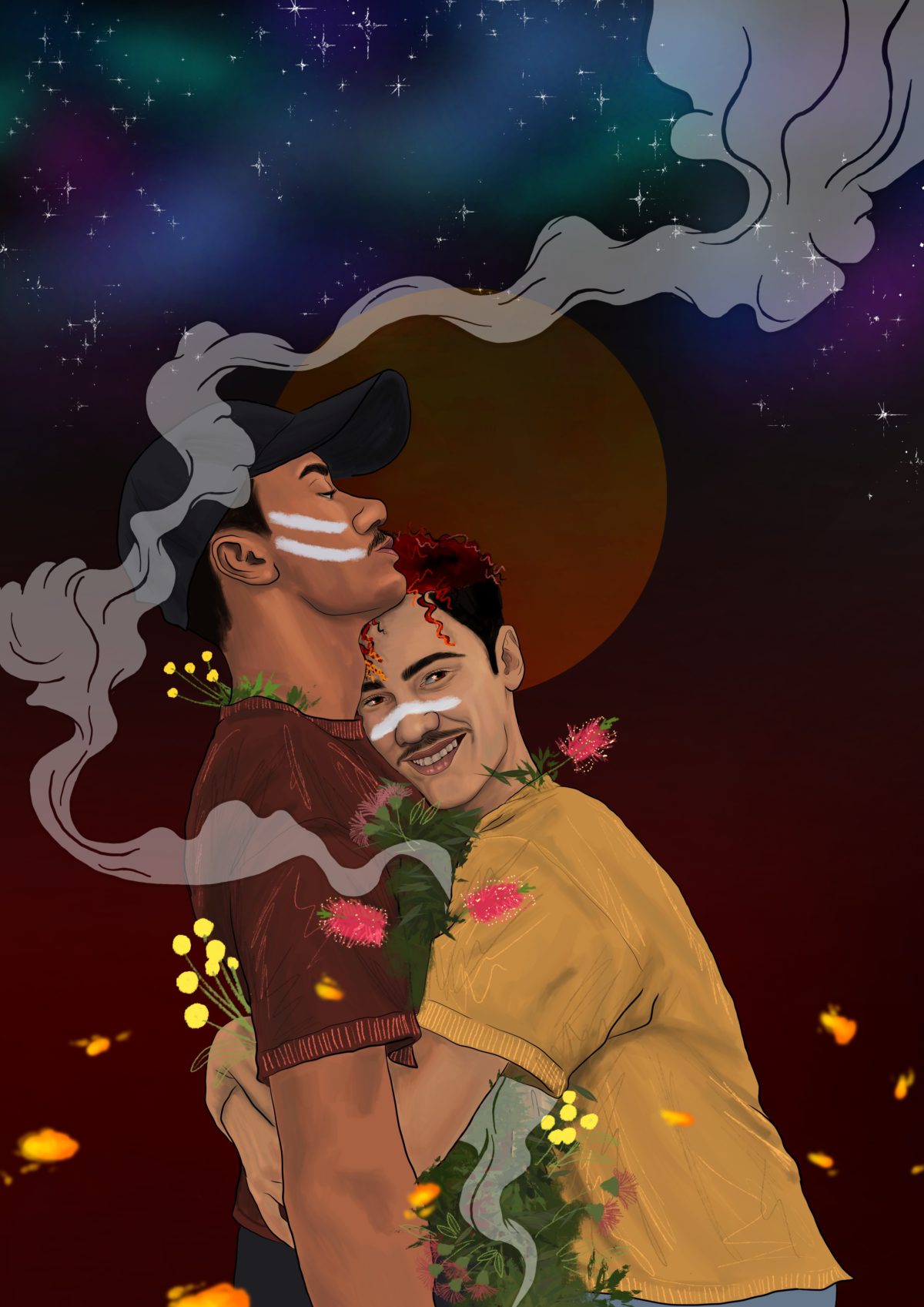 'With my works they speak of resilience, resistance and connection. We will continue to fight for our rights and make sure our voices are heard. These works look at the relationships with identity and culture. What's it like growing up as a Queer Indigenous person in so called Australia.'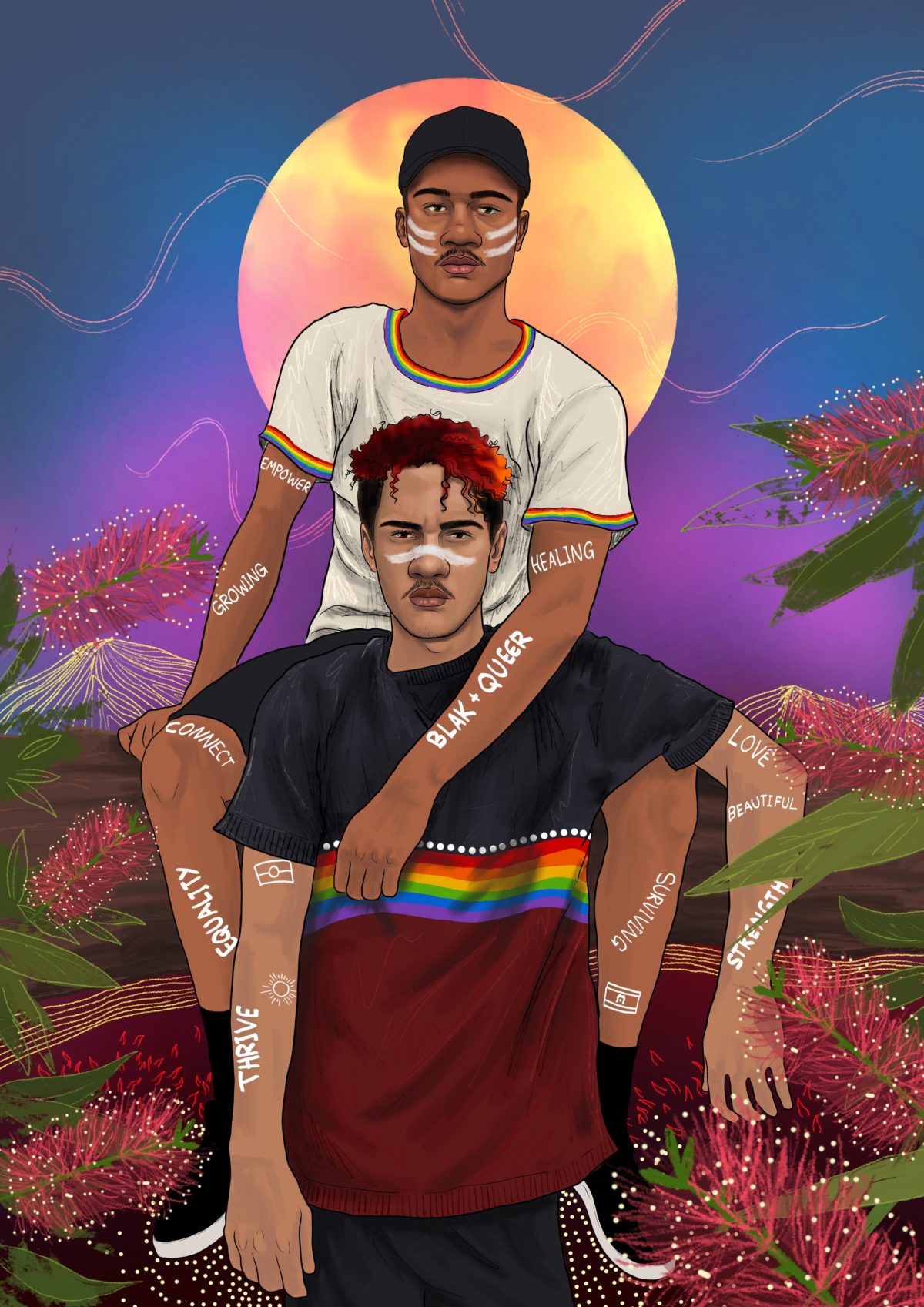 'Through my pieces I focus on the vibrancy of our people and how much Indigenous LGTBQI+ community has achieved on our path to recognition. Our community is thriving with talented mob all over and I pay my respects to those who have over come struggles and boundaries. We are a resilient people with 60,000+ years of knowledge behind us that we can achieve anything and I can't wait to see where we go in our future.'
Dylan Mooney is a Yuwi man from Mackay, central Queensland, Torres Strait Islander from Darnley Island and Badu Island and Australian born South Sea Islander. He is currently studying a bachelor of contemporary Australian Indigenous Art at the Queensland College of Art. 
Mooney's practice includes digital illustrations, drawing and print- making and street art – inspired by history, culture, family history and community stories