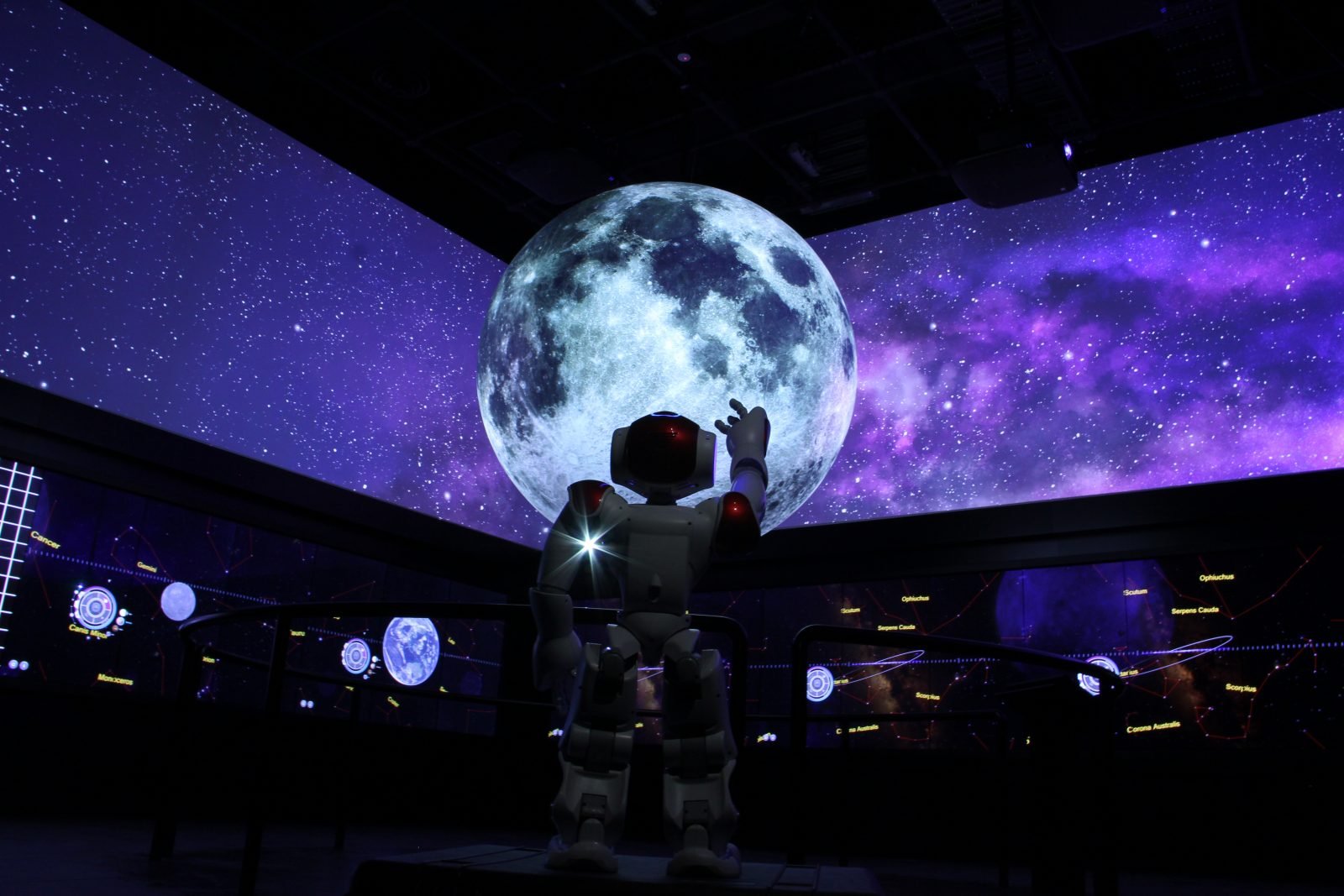 Vision
Australia's leading future-focused museum, provoking new ideas at the intersection of science, arts, and innovation to inspire young adults.
It's a place to be and be inspired. We want to inspire young people about science and technology, showcasing how research shapes our understanding of the world around us to inform our futures. We design for 15-25 year olds, but our exhibits should inspire something in people of all ages.
MOD. is like no other museum experience in Australia. We sit at the intersection of art and science and we bring together researchers, industries, and students to challenge, learn, and be inspired.
Design Principles
TWO-WAY MINDED

We embed Aboriginal knowledge and understanding by providing space for curation, creation and interpretation within our exhibition programs.

PARTICIPATORY

There are spaces for doing, not just seeing. And different ways of getting involved to interact, experience, contribute, shape, and explore.

ACCESSIBLE AND INCLUSIVE

We create spaces with opportunities for engagement for all, welcoming diverse experiences, abilities, and identities.

CONNECTED TO RESEARCH AND ENTERPRISE

We showcase research and innovation, and bring people and ideas together to promote further discovery and application.

OPEN-ENDED EXPERIENCES

More questions, less answers. We create opportunities for multiple ways of knowing and experiencing. We are an engine for serendipity.

SUSTAINABLE FOR LIFE

We design for low waste and find ways to extend the life of our exhibits. We use sustainable materials and reduce our energy usage mindful of future generations.

UNEXPECTED AND AUDACIOUS

We challenge the traditional. Experiences are emotionally charged, where science and technology can be fun, but also challenging, icky, and delightful. We push the limits of what is possible.
Also in 'About'