Events
MOD. Poster Competition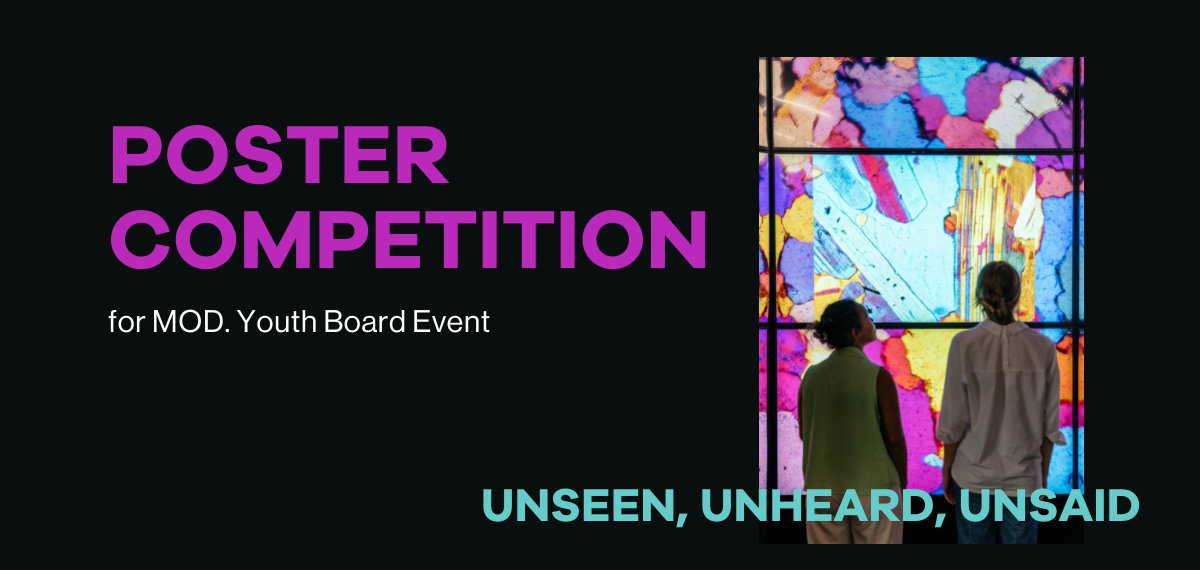 We've been working with our Youth Board on an upcoming event, showcasing live music, screen printing, arcade games, storytelling, food and drink. But first the Youth Board need your help.
We are looking for a 15-25 year old artist/designer/creative person to create an artwork for the event.
What's the brief?
The artwork will be used for the branding of the event and should attract people to attend.
Artists can have creative freedom in the design, however should reference the theme of "unseen, unheard, unsaid".
The artwork does not need to include event details or any text, it should work as the visual identity of the event.
Submission can be any medium, e.g. photography, graphic design, illustration, submitted in an A4 format.
Where will it go? 
The artwork will be used in physical posters, online and at the event.
What's in it for me?
First prize winner $250 Visa gift card
Merit award winners A prize pack of MOD. merchandise
To apply submit below by 11:59pm Sunday 7th August