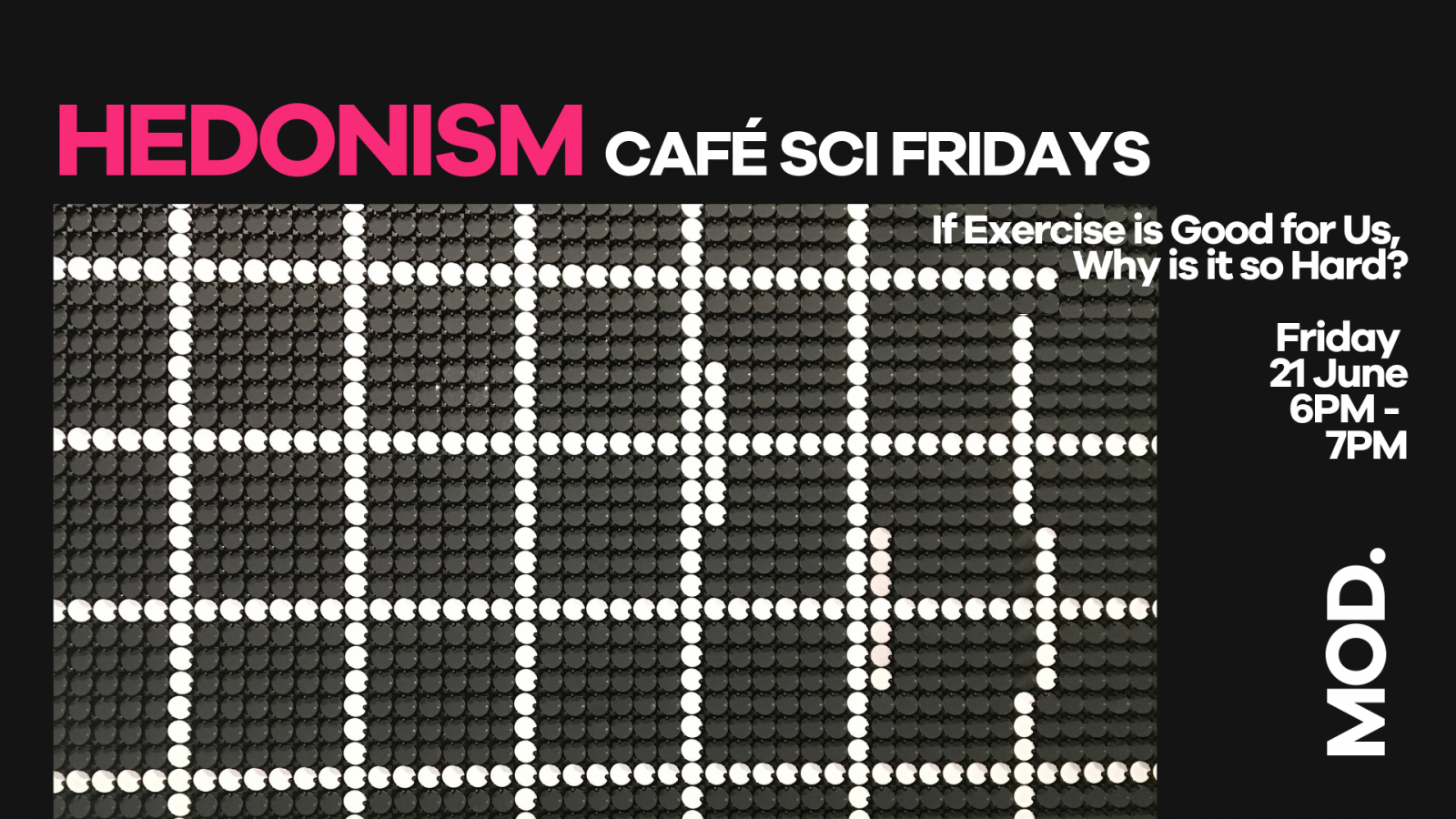 6:00 pm 7:00 pm
21 Jun 2019
Join us over four Fridays as comedy/cabaret/professional bad ass Boo Dwyer hosts a series of free Café Sci series, delving deeper into everything from our microbiome to the philosophy of living a pleasurable life.
IF EXERCISE IS SO GOOD FOR US, WHY IS IT SO HARD?
In the second evening, UniSA researchers Alyson Crozier, Tim Olds, and Gaynor Parfitt discuss why you should let your pleasure guide you when it comes to staying active.
Free entry