Exhibition

FLEX
FLEX Schools Design Challenge
How might we overcome limits so that humans can thrive in the next 50 years?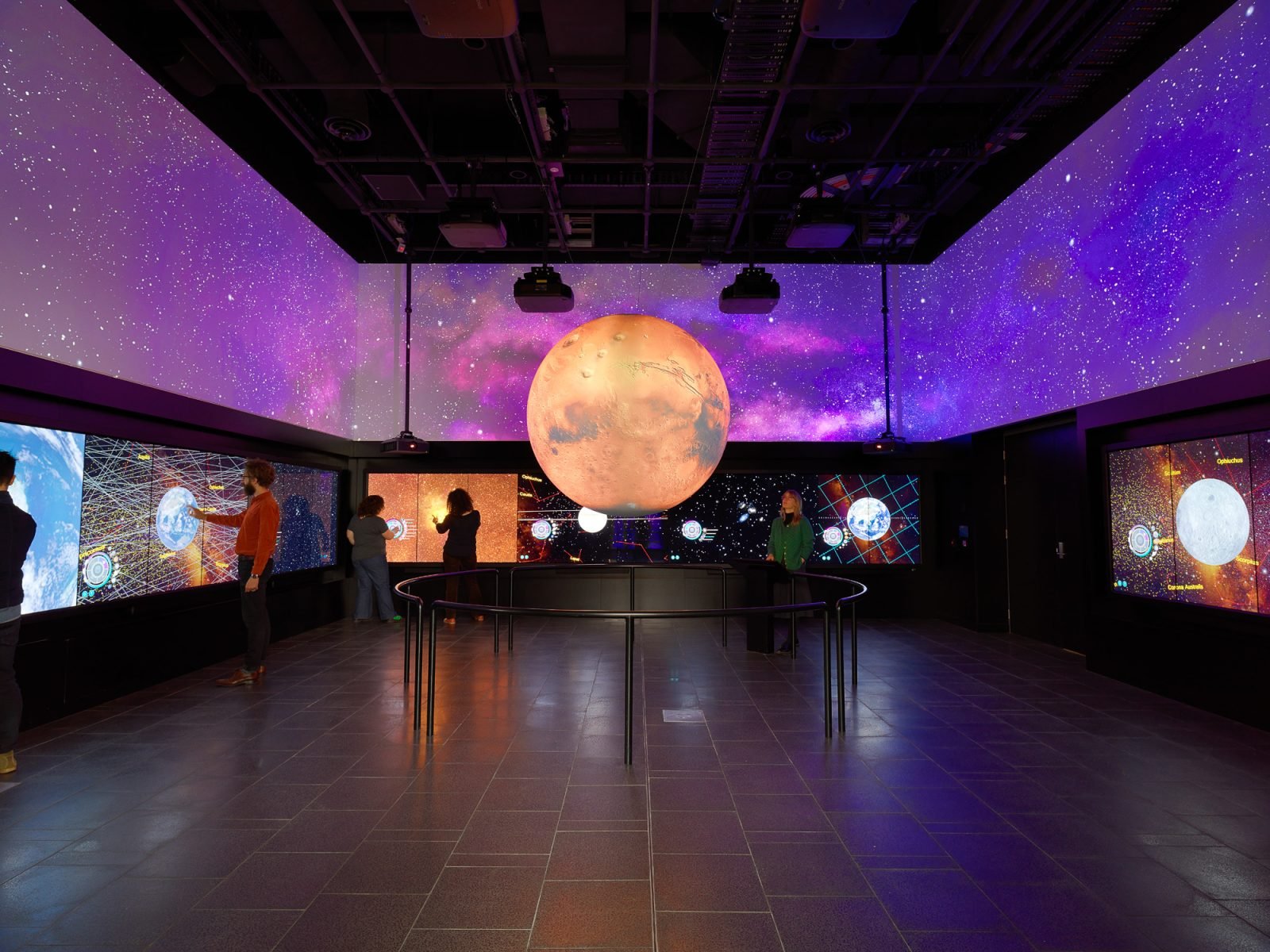 MOD. is committed to fostering the participation of young people in each of our exhibitions. As part of our exhibition FLEX (17 Jan – late November 2023), we are inviting secondary school students to contribute to the content of this exhibition by creating either visual designs or artefacts for display in our gallery spaces, which answer the question:
How might we
overcome limits so that humans can thrive in the next 50 years?
You might want to think about how over the next 50 years our bodies might break out of the limits of life on earth to explore new environments in space, or in virtual environments, and the types of challenges this brings. Or how we overcome limits imposed by changing climates or availability of resources. Or a design solution for the problem of how we might repair, regenerate or augment our bodies in the future.
Rather than being a competition, the project enables creative contributions from schools, educators and students to be featured within the exhibition.
Your design outcome can be developed for 2D or 3D display including digital plans, 3D prototypes, models or speculative promotional material like a poster.
How to get started
Please find all of the information for this project in the Teacher Resource Kit and register your participation below.
FAQ
Q: Is this project available to primary school students?
Unfortunately, it is only open to classes from year 7 – 12. However, you are welcome to use these resources in your own classrooms.
Q: Is there any limit on the number of teams or students who can participate?
No. A school can register for one student or many students / classes. Participants don't have to come from one subject area, they can be cross-disciplinary and may even be an extra-curricular group or club.
Q: What should our design solution include?
Your imagination is the limit, as long as it is presentable in a flat 2D way, or is limited to a physical prototype or model no larger than 12cm cubed. This might include sketches, technical drawings, collages, painting, comic, illustration etc. The artwork specs must be TIFF at 300dpi in landscape or portrait format. Your project submission should also include a title, the names of the student creators, the school name and a brief text description of the project.

NB: Should your design be selected for digital or physical display, MOD. is responsible for printing and making it gallery ready.

Q: When are the design submissions due?

The project schedule is as follows:
January-March: Expressions of interest open to register for project
May: Design Thinking Workshop (online), Tuesday 23rd May, 4pm – 5pm
July-August: Monthly zoom drop in times with MOD. team for project feedback and tips
8 September: Submission of final design solutions to MOD.
By submitting your entry you acknowledge that the submission:
may be selected for display at MOD.
may be displayed on MOD. website or social media channels
is the student's original work and does not infringe on the copyright of others.
Late September: Chosen submissions selected for inclusion and display in FLEX Exhibition (on display till late November 2022).
Q. Do I need to register to participate?
Yes, it is essential that you register as we need to be able to get in touch with you with updates. However, by registering you are under no obligation to submit anything.
Register your interest here or below.
Zoom Drop in Sessions
Drop into our zoom if you are looking for some project feedback and tips – zoom link here.
July:
– Tuesday 11th of July, 1pm – 1:30pm
– Tuesday 25th of July, 1pm – 1:30pm
August:
– Wednesday 16th August, 2pm – 2:30pm
– Wednesday 30th August, 2pm – 2:30pm
For more information, contact Kiah at mod@unisa.edu.au