Events
SEVEN SIBLINGS Launch Party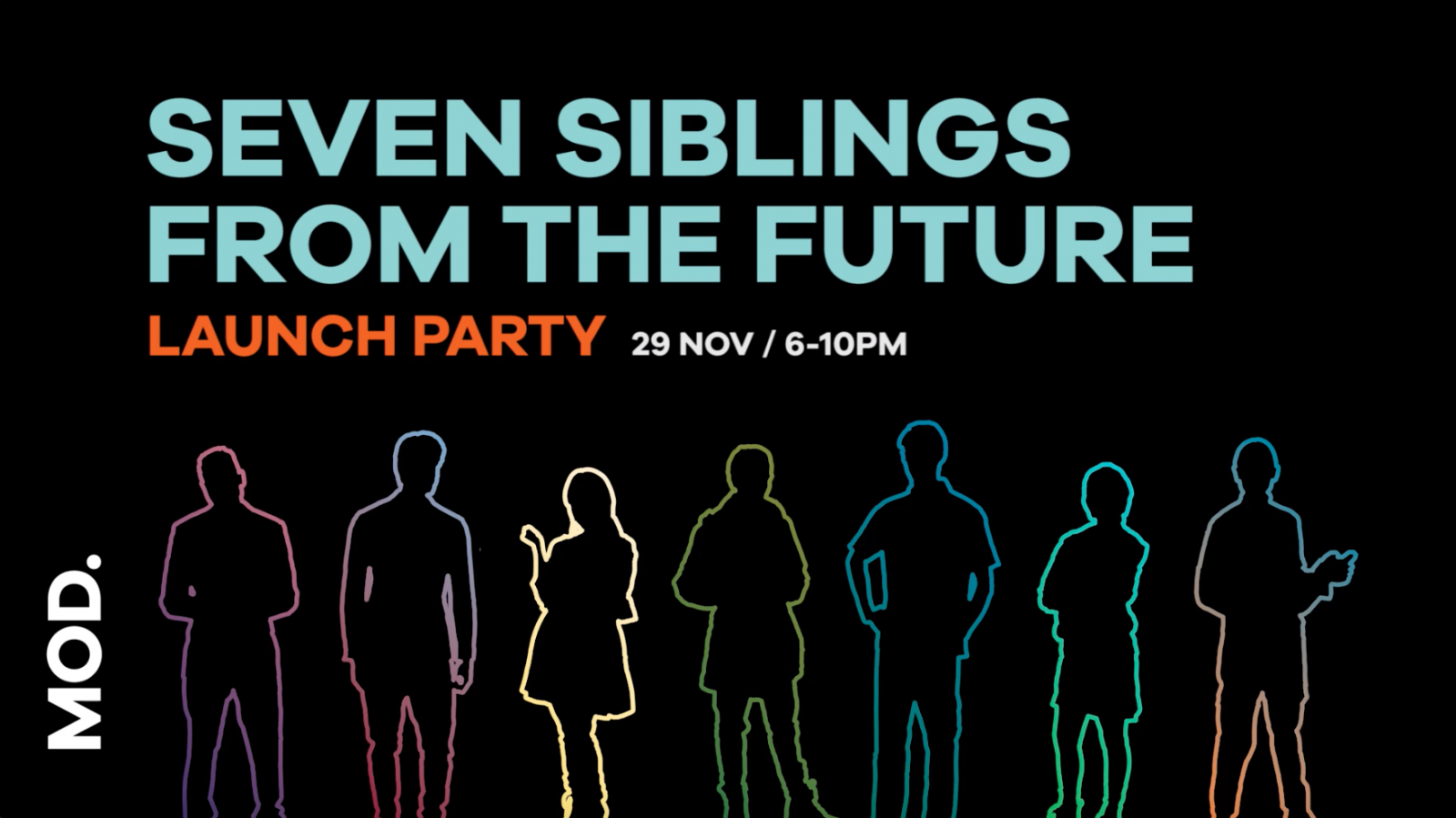 6:00 pm 10:00 pm
29 Nov 2019
It's the last night of 2049, so let's make it a good one.
Ring in the year 2050 with us as we present our fourth exhibition: SEVEN SIBLINGS FROM THE FUTURE with our biggest party yet.
Ride the hypertrain, get a virtual haircut or perhaps you'd rather feast yourself on foods of the future.
The music you ask? Nostalgic. Courtesy of NIGHT CALL.
First in, best dressed (in your 2050 wears). Entry is subject to capacity.
Ticket details
Free entry / RSVP