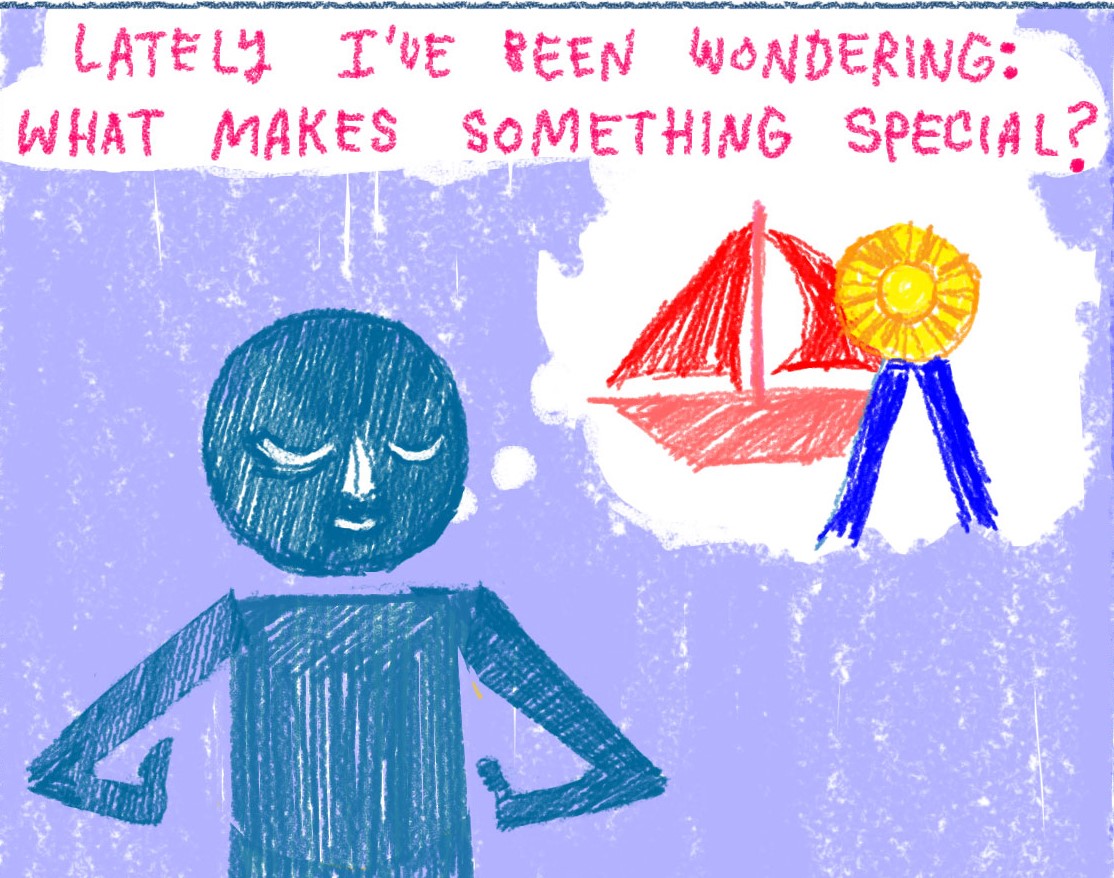 As part of our online exhibition LIFE INTERRUPTED exploring well-being and connectedness, we've got a new comic from Melbourne based artist and writer, Rachel Ang.
When was the last time you really focused on something? It's all too easy to be distracted by the news, your social media feed and Netflix… But through drawing your attention to something, even if it's nothing, you can find your inner artist – and be your true self.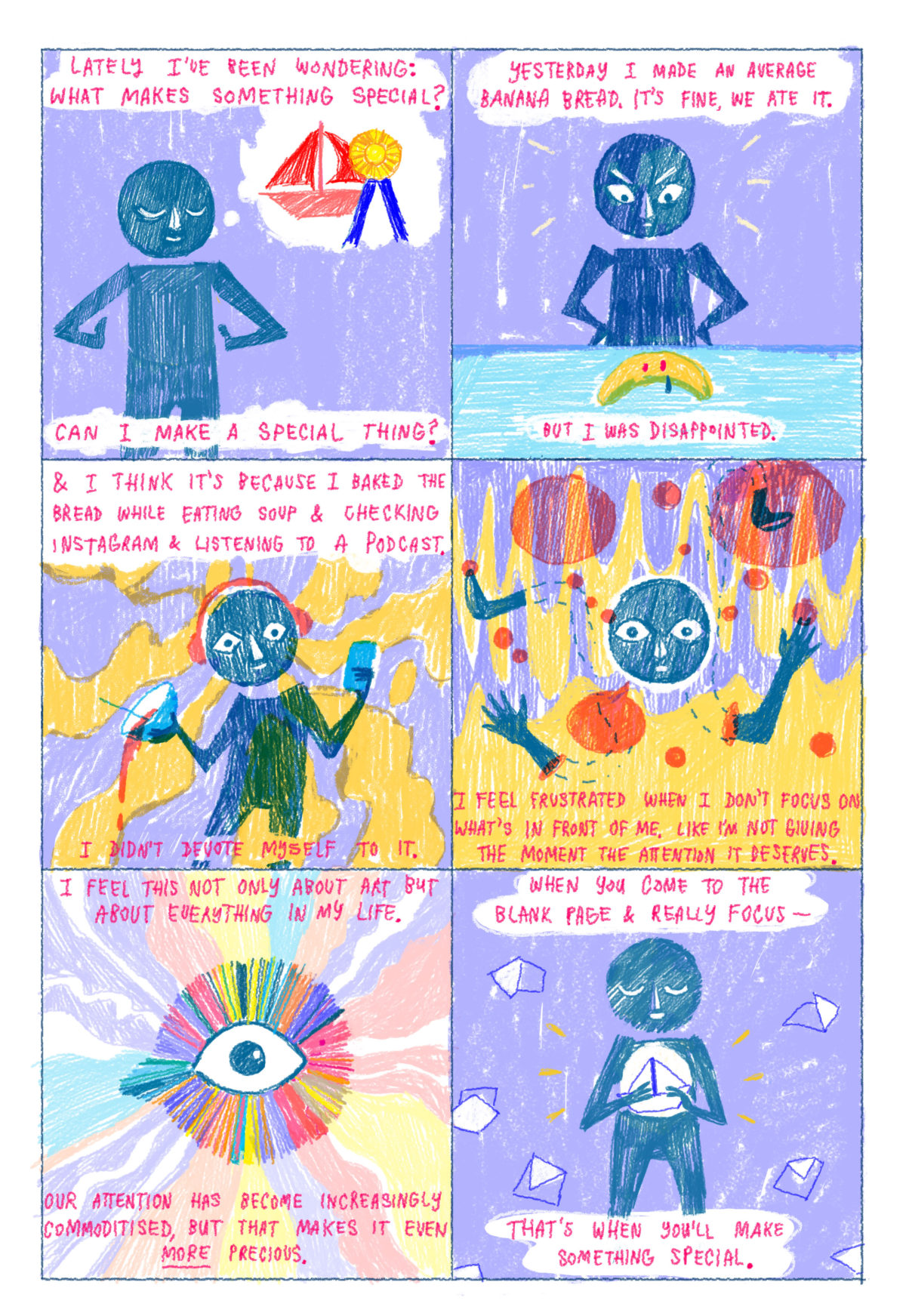 Keep an eye out for weekly additions to this series.
About the artist:
Rachel Ang is an artist and writer from Narrm (Melbourne, Australia). Having studied at VCA (BFA) and RMIT (M.Arch), her work has been published by The Lifted Brow, Going Down Swinging, Meanjin, Art Guide Australia and The Lily/The Washington Post. Her first book, Swimsuit, won a Silver Ledger Award for Excellence in Comics and Graphic Novels. She is the winner of the 2019 Woollahra Digital Literary Award for Fiction.