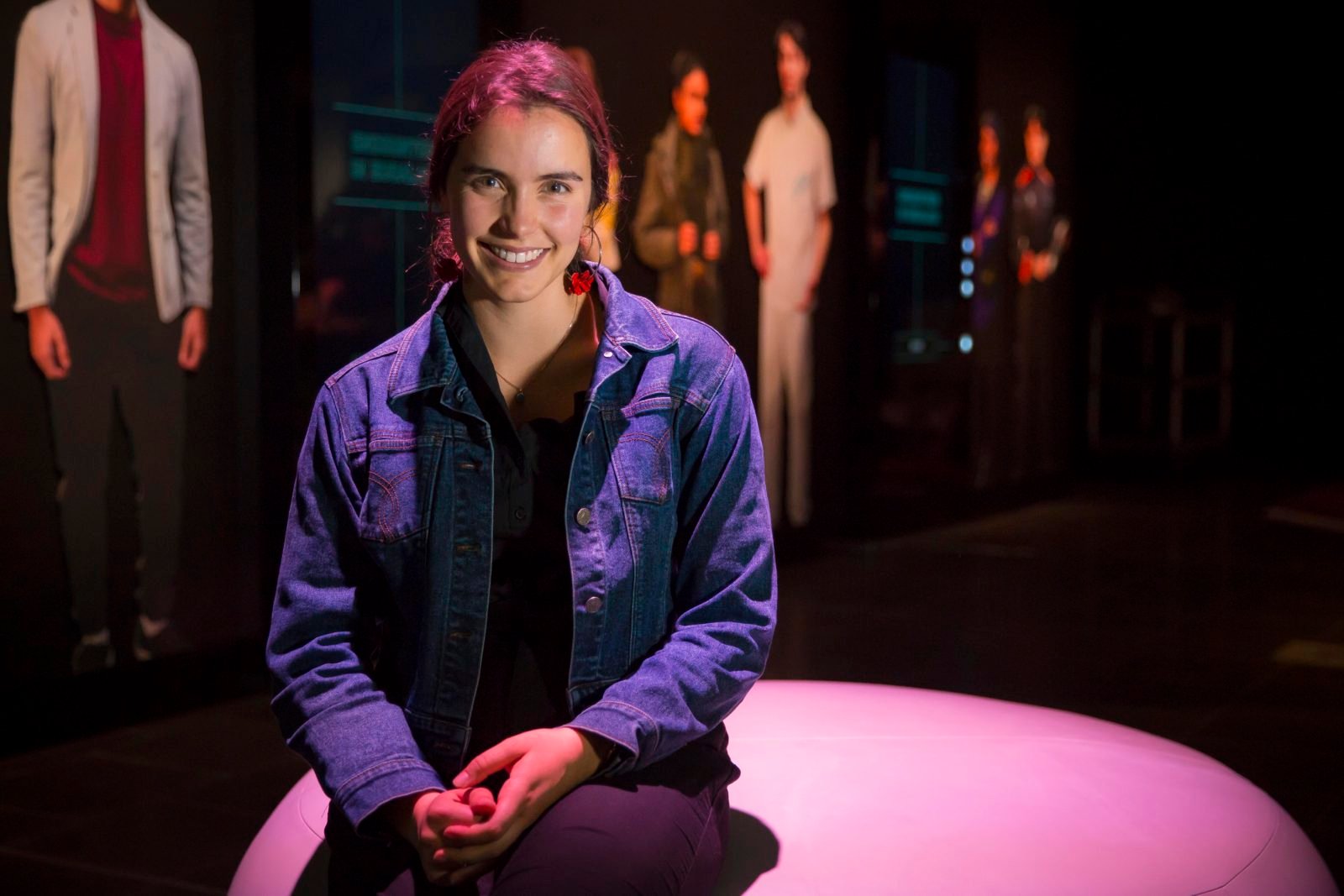 MOD. is committed to being accessible and inclusive, providing a space that can be enjoyed by all visitors. We welcome people of all identities and backgrounds.
For more information on visiting MOD., please see the video and information below.
Accessibility and Inclusion are key to our Design Principles. We welcome feedback and on our access offerings. If you'd like to get in touch, please do! Contact us via the form below.
Getting here

MOD. is located in the UniSA Bradley Building, on the corner of North Terrace and Morphett Street. There is unfortunately no car parking of any kind onsite, but there are on- and off-street car parks nearby.

The nearby car parking ranges in suitability depending on access needs. The closest undercover car parking is at the Adelaide Convention Centre, with a height clearance of 1.96m. There are some on-street disabled parks located outside the Jam Factory on Morphett Street and next to Samstag Museum of Art on North Terrace.

If you are looking to visit by Access Taxi, there is a useful car park slip lane outside the Jam Factory on Morphett Street to load/unload motorised wheelchairs.

We are located opposite the City West tram stop, which can be useful if you park at the Entertainment Centre Park 'n' Ride and catch the tram in.

Lifts & wheelchair access

MOD. is fully accessible for those using a wheelchair. There is a ramp from North Terrace on the left of the automatic doors.

Inside the museum, there are lifts located on all levels.
– The Ground Level lift is underneath the main staircase
– The Level 1 lift is adjacent to the staircase landing

Feel free to check the MOD. map here.

Toilets & Multi-Access Suite

There are toilets and parenting facilities on the Ground Level and Level 1, and a multi-access suite on Level 1.

The Ground Level toilets are located down the corridor on the right of the café and include accessible and all gender toilets. The accessible toilet includes a baby change table.

The Level 1 toilet is both accessible and all gender and is located opposite the Futures Gallery. It includes a baby change table.

The Level 1 multi-access suite is located opposite the Futures Gallery and provides:
– A quiet place to feed children
– A quiet place to attend to disability or medical or mental health conditions
– 2 lockable rooms for extra privacy
– Comfortable seating
– A baby change table in one of the lockable rooms
– A height adjustable hydraulic table in the main room
– Hot and cold water
– A microwave
– Waste disposal

Feel free to check the MOD. map here or the accessibility map here.

Visitors who are d/Deaf or hard of hearing

An IR receiver or hearing loop is available in all galleries. If you require an IR receiver please ask one of our gallery staff.

All videos with spoken words include open captions in English. Transcripts for all video content is available via the QR code in each gallery or on the exhibit's web page.

Neurodivergent visitors

All MOD. staff have completed autism awareness training and we are a member of the Autism Friendly Charter. We are committed to being an autism friendly organisation, please feel free to reach out below or in person if you need any advice on your visit.

Here is our Social Story and our accessibility map.

Assistance dogs

MOD. welcomes guide dogs, hearing dogs and assistance dogs. Please see the café on the Ground Level if you need a water bowl; they will be happy to provide one.
Do you have any queries about your visit or access feedback? Let us know here:
Also in 'Visit'