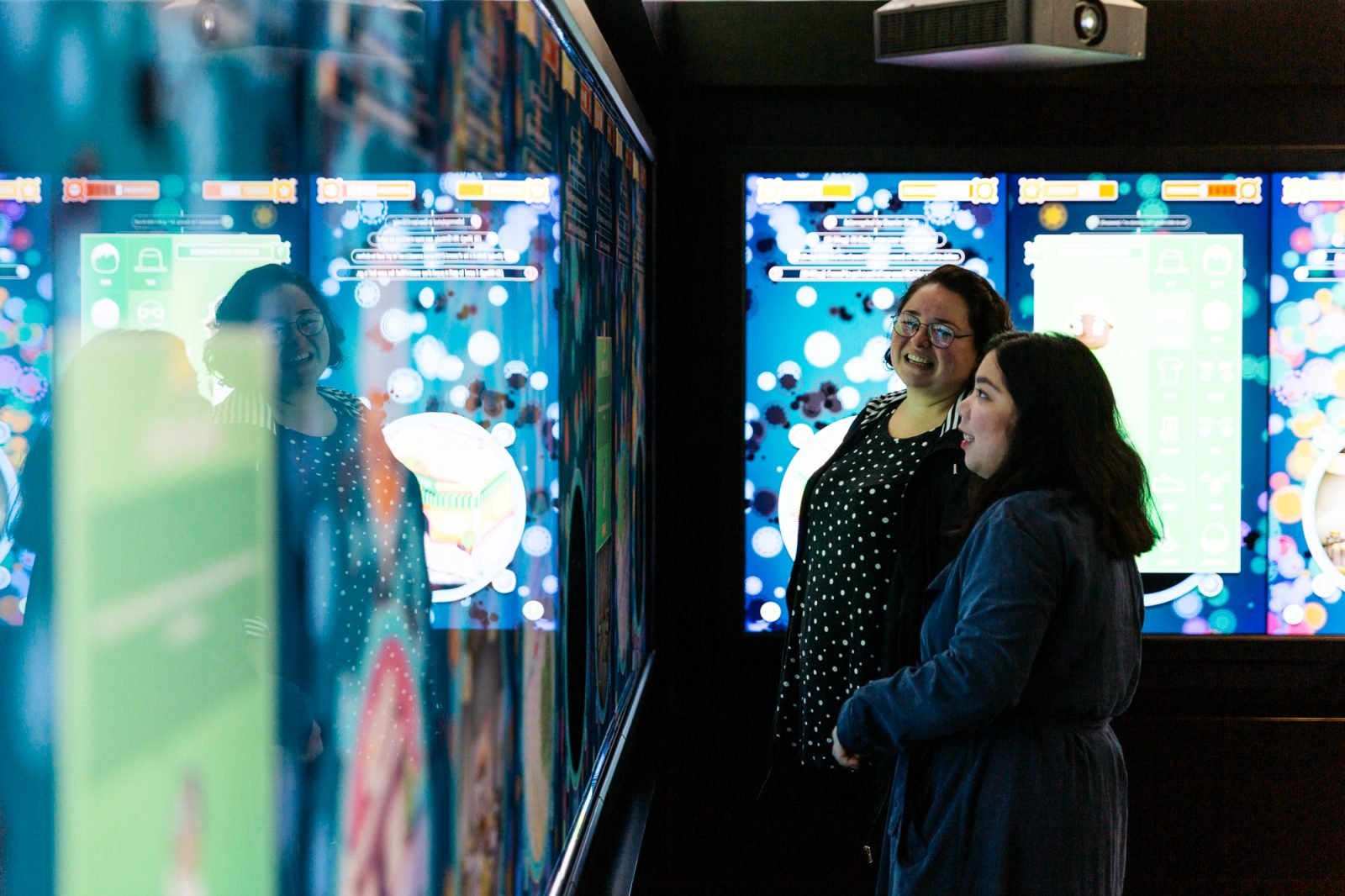 Groups are welcome to come and explore our gallery spaces. While MOD. is open to visitors of all ages, our exhibitions for 15-25 year olds. If you plan to bring primary school aged children, take some time to visit beforehand.
We recommend allowing at least an hour for your visit. Please note that MOD. has no bag storage facilities.
If you are bringing a group to visit, please fill out the enquiry form below at least 2 weeks before your visit. We will get back to you as soon as possible to confirm your visit.
Visit

Self-guided visit

All groups are welcome to explore MOD. We can usually accept large groups depending on other bookings at the same time. However, please note that if you're visiting with more than 30 people you will need to split up during your visit to meet our COVID restrictions.

Guided Tour

Moderated tour experience

We can provide a tour guide to show your group through each of the spaces (or a selection of them) to delve deeper into each exhibit.

We limit these tours to 30 people to meet our COVID-19 restrictions. If your group is larger than 30 people you will need to book an additional tour guide.

1 hour fee: $220 (incl. GST)

Cancellation Policy: Once your tour is booked and invoiced, a minimum of 48 hours notice is required if you need to cancel your booking.
Also in 'Visit'