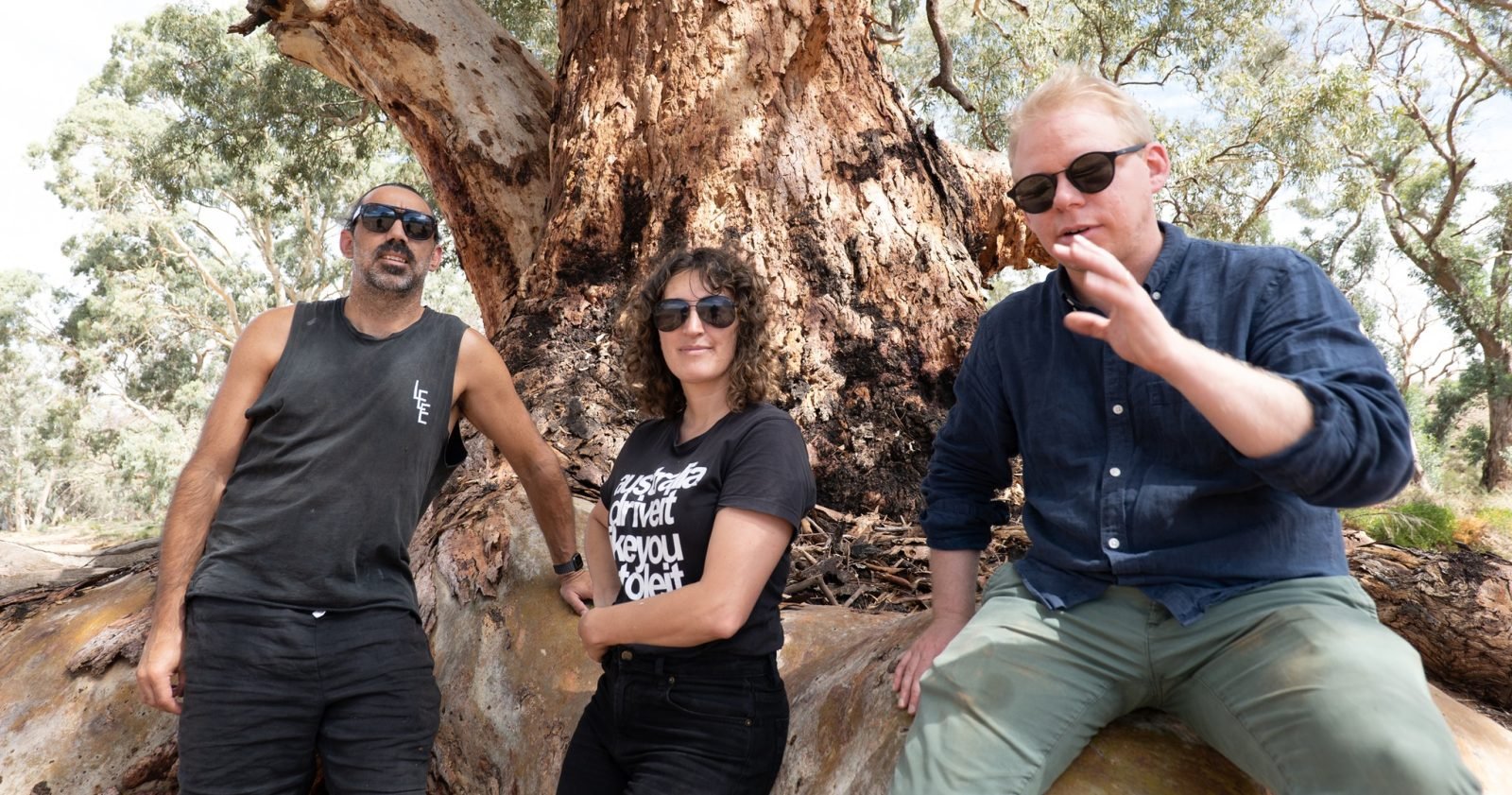 What is the link between ancient Aboriginal knowledge systems, biometric data, the direction of the wind, satellite surveillance, AI and a very old sacred wirra (tree) deep in Adnyamathanha Country?
Every AFL game Adam Goodes played, his body was tracked 10 times per second via a global network of satellites and a small device on his back. Whilst this surveillance is standard for all AFL players, the historical and ongoing surveillance of Aboriginal people in Australia means that the tracking of Aboriginal footballers has a vexed cultural and political significance.
Join us for a discussion on the creative process that critiques the nature of data capture, and connects art, culture and society.
The Tracker Data Project is a collaboration involving palawa~trawlwoolway woman, Old Ways New founder, Professor Angie Abdilla, Adnyamathanha/Narungga man, former elite athlete and Indigenous leader Adam Goodes, and contemporary artist and academic Baden Pailthorpe.