Current Exhibition
EUCALARA COMMONS
Visit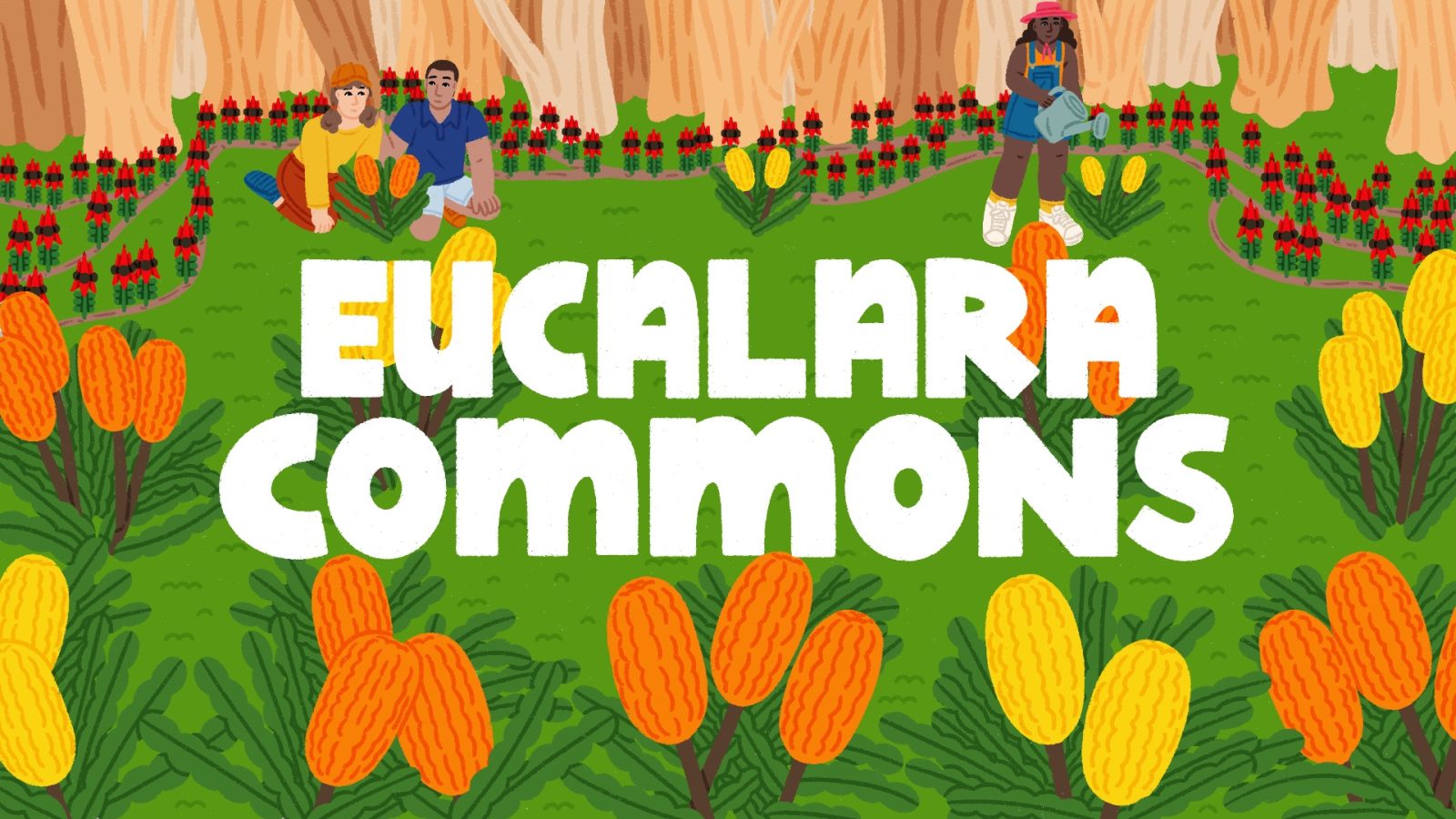 Welcome to Eucalara National Park. Eucalara is south-east of Tarntanya (Adelaide). This land was once farmland, but is now being restored it to its original native ecosystem. It is hard work and involves a lot of tough decisions.
You should know by now that power imbalances are built into every system, and sadly Eucalara is no exception. While you have good intentions, like all of us you often find yourself coming up against the systems that we live within.
There's the council, there are volunteers, there are even your own values you need to deal with.
The question is, how do you manage your morals?