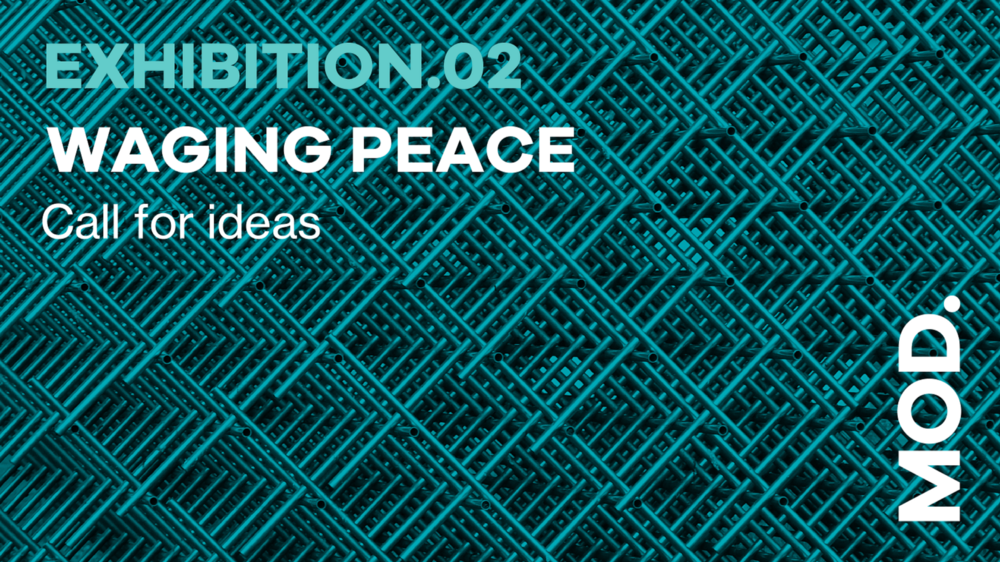 Today is the International Day of Peace, a day the United Nations devotes to strengthening the ideals of peace, both within and among all nations and peoples.
Peace is something we've been thinking about a lot at MOD. over the last few months as we prepare for an exhibition opening in November 2018 on the theme of Waging Peace. The exhibition will ask:
Is it possible to aggressively and proactively pursue peace?
Can we use technology in service of peace, make peace machines?
Can we make peace profitable?
Our planning for Waging Peace included an Open Call to artists, researchers, creative technologists and others for submission of ideas and works that relate to these themes. As we've discussed the theme with a variety of people, and listened to the broader national and international context, it's clear this is a provocative topic.
Here is just a small sample of the diversity of views on this subject — many of which have been expressed to us since we launched the open call.
"Universities rely on defence funding, didn't you see that public lecture?"
"Peace you say. In the Democratic Republic of Congo, the 'Peace Corps' rape women."
"Doves can't. You can, doves can't."
"The question of 'How do we know when peace is won?' is a militaristic view — peacebuilding is an ongoing process, it's not something to be won — this is a shallow victory."
"You're asking 'Can you build a machine for peace?' You build a culture of peace, peaceful relationships and processes, peaceful states. But a machine?"
"The naval shipbuilding plan will need to be supported with more than 5,000 new jobs in trades and engineering over the next 10 years."
"Are you taking defence industry sponsorships for this exhibition?"
"South Australia is 'The Defence State' — home to a critical mass of world-class industry delivering many of the largest and most complex projects."
"Like the quote that 'War appears to be as old as mankind, but peace is a modern invention'"
"What I am doing at every stage, every day is seeking to ­ensure that our professional ­security services can do their job even better at keeping Australians safe. That is what this is all about. It is not about politics. It is about safety — ­Australians' public safety."
Why Waging Peace?
Amidst these diverse views, and with all the baggage that notions of peace and war come with, how do we move the idea of peace from being just the inverse of conflict, and set about building and strengthening its ideals in a more nuanced way?
This has been on my mind for a long time, since 2006 when my eldest was at kindergarten. Her class spent a unit devoted to building "peace machines". I was enthralled and spent one of my assignments in my foresight degree exploring this notion further.
Afterwards the the discussion still felt unfinished. I wanted to explore it further with larger groups of people. I also wanted to talk about reframing our relationship to peace and finding incentives that reward positive, healthy behaviours rather than sticks and fortresses.
It's about finding the kingfisher, not the dove or the hawk.