In the depths of pre-WAGING PEACE planning we were trying to think of hands-on activities for our Polar Commons exhibit. We wanted something that people could do together over the course of the whole exhibition. We wanted something that would be easy enough to moderate. Someone off-handedly suggested we knit jumpers for penguins.* We spent a good 15 minutes googling penguins wearing jumpers. This somehow turned into the idea of knitting ice.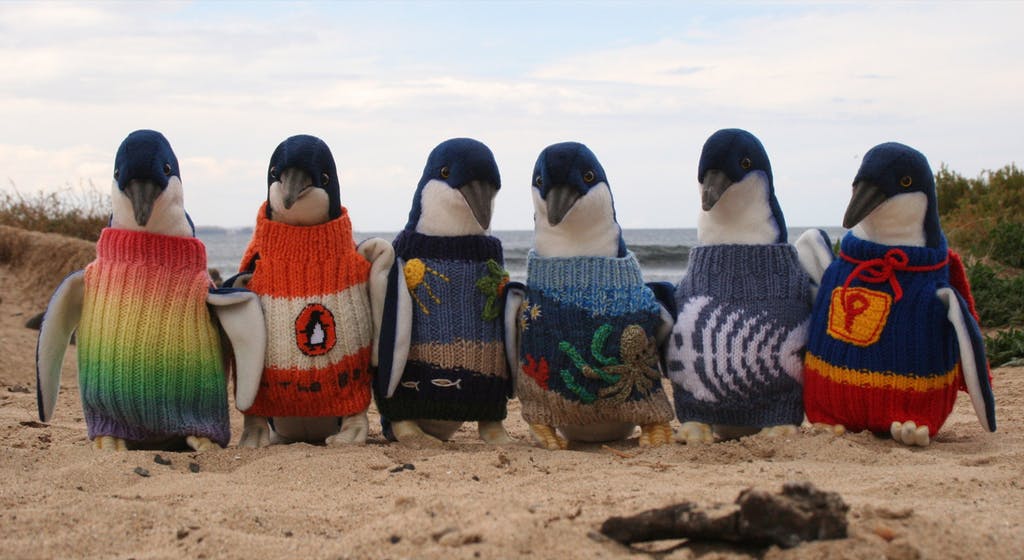 French knitting is something lots of us have probably done as kids. You often do it in primary school with a toilet roll and a few paddle pop sticks. In Polar Commons, we planned something a little more ambitious. We used an electric cable spool and some pegs and over the course of six months we got through 50 balls of wool.
Right at the beginning we had the spool in our office and would stop several times a day to knit. We got really excited when we could spot the tip of the ice coming out from under the spool. Six or seven months later, we are the proud owners of a mountain of ice (or white wool).
The thing we liked most about this project – aside from it being totally weird – is that it's a great metaphor for peace. The knitting is a collaborative art project. It takes effort from each and every one of our 25,472 visitors to this gallery (and our Moderators who tirelessly fixed it when it went wrong – thank you all). In a very soppy way, we have worked together cooperatively (mostly) and created something far bigger than any of us could have created alone. A little like the way that peace works.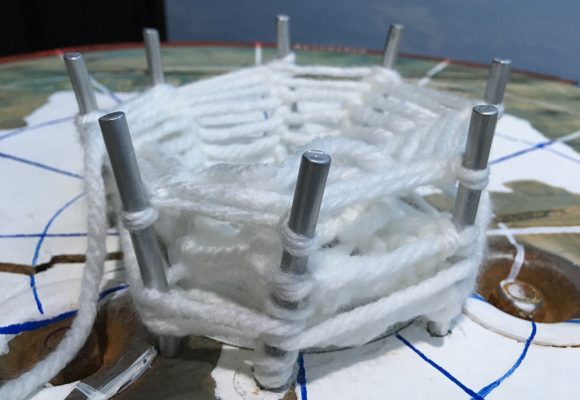 We de-installed the Gould Interactive Gallery last week. Antarctica is gone and we are very excited to show you what we have been working on for HEDONISM for this space. A clue: get ready to move. This also gave us the chance to measure all of your hard work and see what we have created.  From beginning to end, we have used 4 kilometres of wool. Wow.
And what are we going to do now? That was a good question for a long time. We are pleased to say that the wool is going to a good home. We are sending it all over to Knit 4 Charities, a group of keen knitters, crocheters, sewers, and crafters who make warm clothing, blankets, and toys for people in need. If you are interested or have any wool lying around, they take donations anywhere, anytime. They also always welcome new members! You can find more information here.
We are lying our wool to rest for now. We aren't sure what giant novelty thing we will collaboratively knit next time, but we will wait and see where our ideas lead us…
***
*This is something people really do! It protects them after oil spills when their feathers are oily and they don't keep them warm. Check out this article about Australia's oldest man who knitted jumpers for penguins.