There are two exhibits at MOD. that have been making us feel a little differently to how they did before.
Within SEVEN SIBLINGS FROM THE FUTURE, one of the siblings – Julia – has the core value of safety. They're worried. They've noticed invasive species and the environmental changes, so Julia is building a bushfire refuge in the black, burned land.
We also have recently turned over our Kaurna seasons touchscreens to Woltatti. This is the season marked by a star called Woltatti. Sitting between January and March, Woltatti is a hot season in which traditional burning practices take place. The touchscreen has an animation of fire on Country, and if you hold down your finger you can create fire too.
Currently if you stand up the top of the Street Gallery you are in between Woltatti ("fire is lore for country") and the black burned trees of Julia's refuge. It's harrowing to observe people interacting with these exhibits, both which were designed and built long ago, with the knowledge of the overwhelming fires that are impacting so much of Australia. Anecdotally, our Moderators have noticed that more visitors are aligning with Julia than before. Perhaps the need for security at this time is impacting us subconsciously more than we'd think?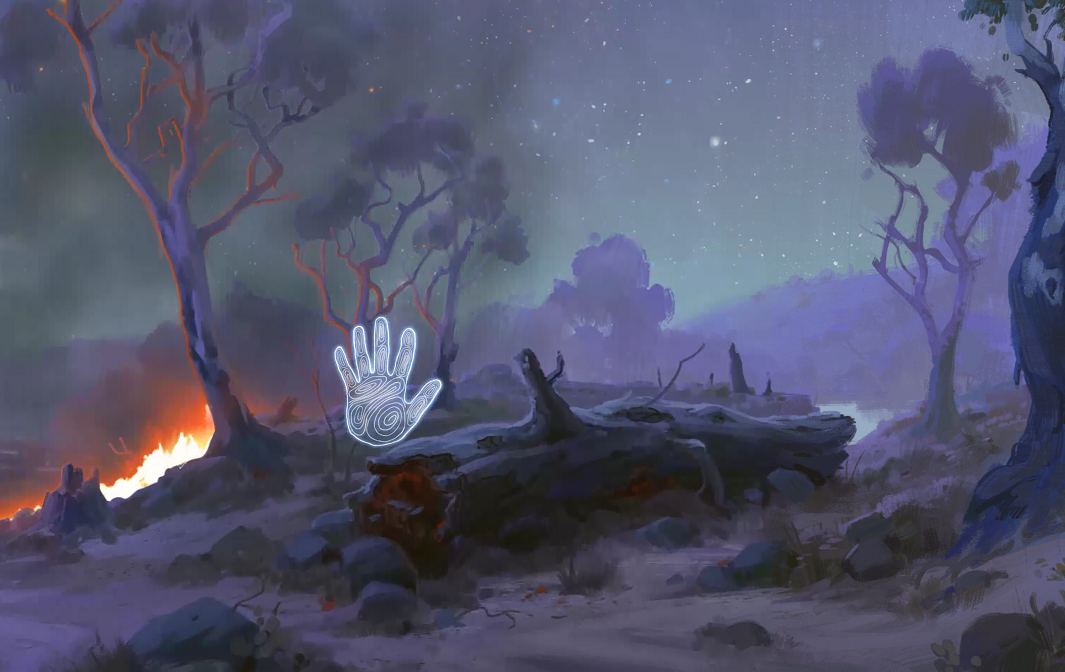 Fire has been very important for the Kaurna people for tens of thousands of years. With the bushfires taking up so much of our collective consciousness, we are hearing more and more about Aboriginal cultural burning practices and the way that these could help us in the future as we face higher bushfire risk.
Cultural burning is different to hazard reduction burning. It's entwined with a relationship with Country. In Woltatti, Karl explains that wisdom of fire was carried by few people within the Kaurna tribal clans. It required knowledge of stars, clouds, winds and animal movement to know the right time to burn and where to begin.
As we look to the future it is very likely that we will need to change our land management practices. With a hotter, drier future likely to impact us, bushfires such as those currently burning are only more likely.
There's a lot of misinformation going around and a lot of noisy opinions. It can be hard to know what you're reading, what's true and what's not. Do you have any questions that you want answered? We'll find experts to answer them. Ask your question here and come back for a summary of MOD. visitors' top questions.