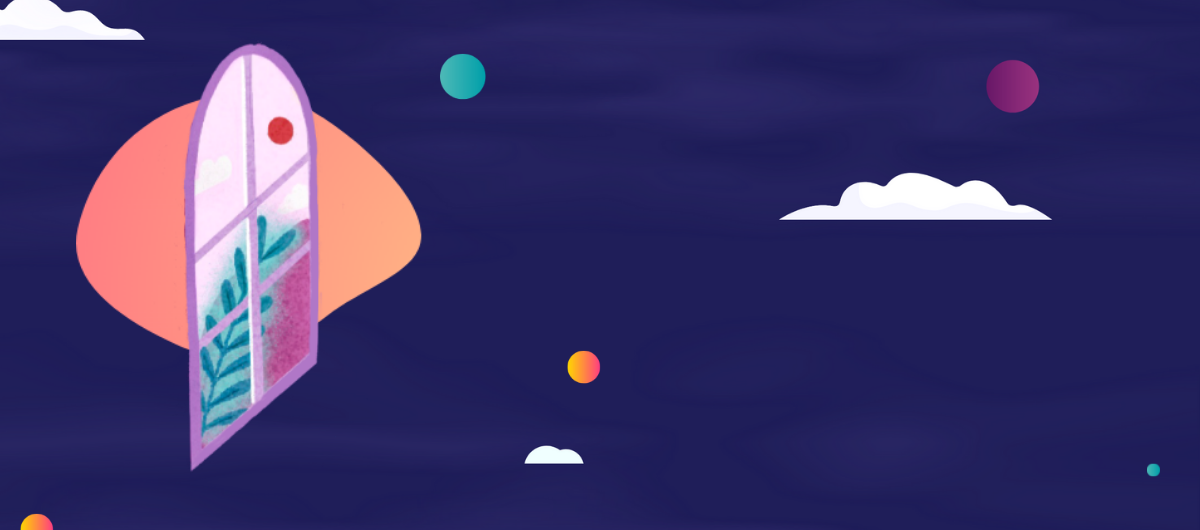 Where are you right now? You might be relaxing comfortably at home or taking a break at uni? Close your eyes and take a few seconds to notice what's around you and what do you feel? 
Us in place's "what do I notice about this place" prompted me to think about different scenarios and reflect on what I observed. It's a refreshing change if you're one of those people who spend more time thinking about the future rather than cherishing the present. Most of us spend our time doing the same routine, such that sometimes it takes a nudge to get out of that repetitive cycle. Playing games can be a fun way to achieve this. 
Here are four games that you can try to stay attuned to your surroundings and interact with the world around you.
PLAYNE: The Meditation Game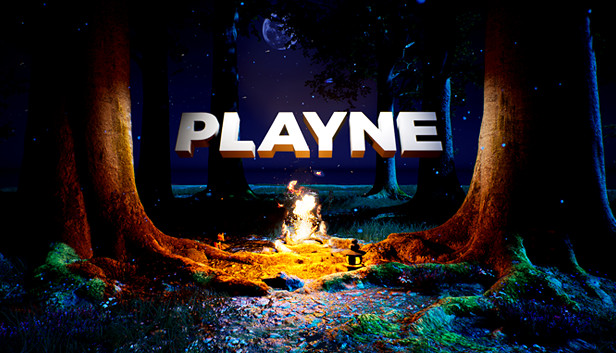 As you know, life can be fast-paced and stressful with juggling work/study, doing chores, managing your relationships with friends and family. It can be overwhelming and easy to get stuck in a rut. It's important to take care of your mind and wellbeing. If you have heard about the wonders of meditation but haven't gotten used to it, you're not alone. After all, the idea of meditating – taking time out to do nothing but focus on your breath does seem counterproductive and boring. But stepping back to reflect on life and staying present creates awareness and from my personal experience, you'll feel much better afterwards. 
PLAYNE is a story-driven game that helps you start meditating and develop that habit. Your companion Fox will guide you on your meditation journey. It's customisable, where you can set the duration to meditate and choose your preferred audio. Listen to the soothing ocean waves, gentle trickle of the flowing river, or calming crackle of the campfire, as you take a deep breath in and out. The trees will grow around you and so will you keep the campfire going as you continue meditating.
My favourite thing after a meditation session is the uplifting quotes that somehow keep me motivated for the rest of the day. There is a Discord server too, so you can join the community, connect with others, and stay accountable. The evolve and sandbox mode allows you to roam the world as a wanderer and transform your island into a lush, living space. The calm, relaxing music is also good for mindful journaling, where you can write freely and openly. If you're a teacher or medical worker, you can contact the game developer from your work account to get the game for free.
"PLAYNE: The Meditation Game" developed by Krish Shrikumar and published by Vismaya
Genre: Indie, Simulation
Platforms: Windows, VR compatible 
Price: A$21.50, Free for teachers and medical workers
Capabilities: Single player 
Unpacking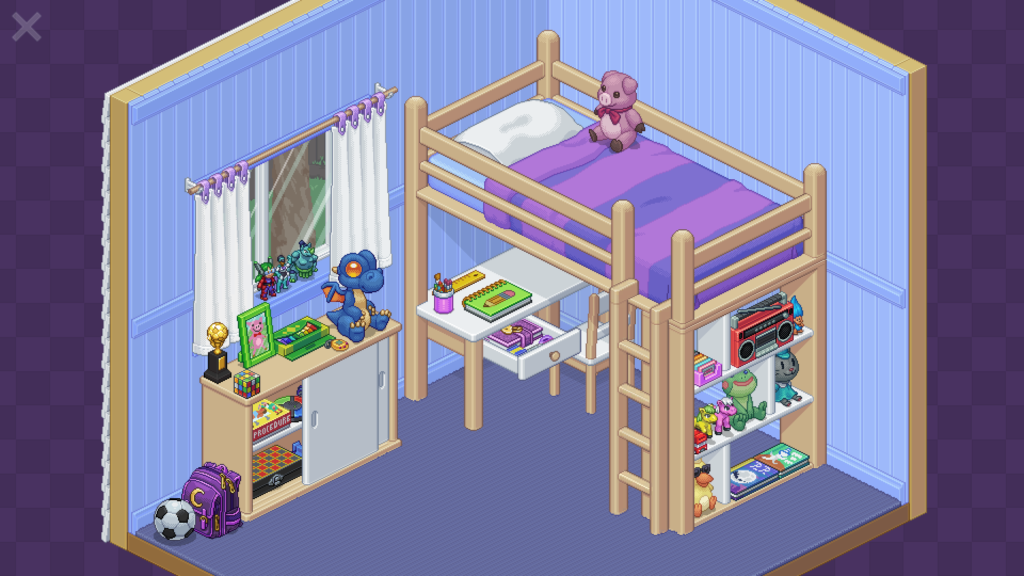 The urge to play games can be to escape this world for a while. Sometimes it's nice to be transported into a relaxing space and feel immersed in the environment. Unpacking is a zen puzzle game about the familiar experience of pulling possessions out of boxes and fitting them into a new home. You are invited to create a satisfying living space in the kitchen, living room, bedroom, or bathroom. Enjoy this calm and meditative gameplay as there are no timers, meters, or scores. Let your creativity soar as you can put stickers and capture a photo of the newly decorated room. Discover the character's story while you unpack the items at home. The simple concept and pixel graphics bring a unique charm to the game. I'm very much looking forward to the release of this game later this year. 
"Unpacking" developed by Witch Beam and published by Humble Games
Genre: Story Rich, Relaxing, Casual, Life Sim
Platforms: Windows, Mac, Linux, Xbox One
Price: Will be released in late 2021 
Capabilities: Single player
Umurangi Generation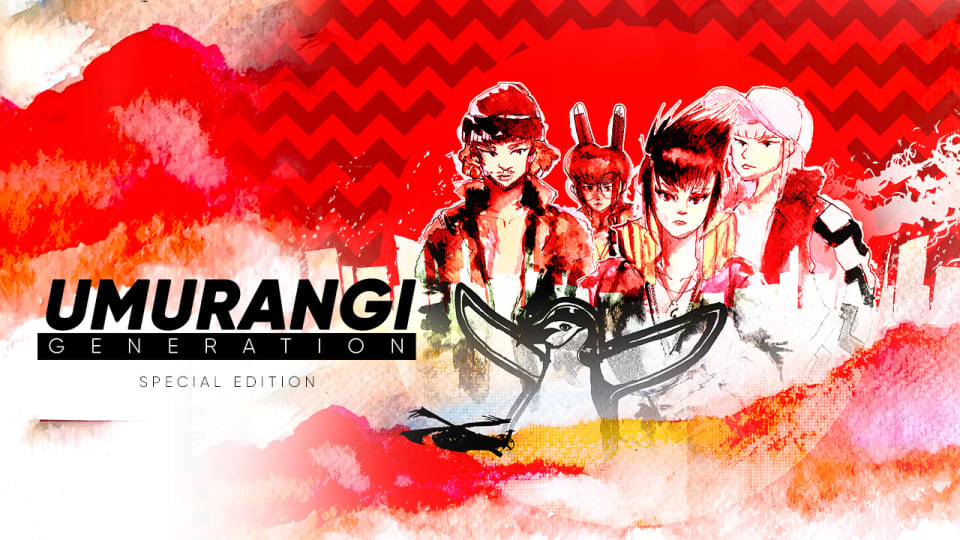 Umurangi Generation is a first-person shooter game that is on film and camera of course! Set in the middle of a governmental protest and emergency lockdown, this game is gritty and has that urban punk vibe. For instance, you are a courier for the Tauranga Express during an impending crisis at Tauranga Aotearoa. Use your artistic aesthetic to capture cool photos of the people or landscape around you. The details of where to take the photo are provided, but you have the creative control if you want to climb up to get the perfect angle, adjust the lens or edit those photos. These will be judged on their colour, content and composition to get you a cash score. It's your job to complete photo bounties and deliver the parcel to finish the level.
Explore the funky urban environment to find film canisters and recreating postcards to find new equipment for your camera. The game has a great soundtrack and is friendly for casual players as there is no absolute game over.
"Umurangi Generation" developed by Origame Digital & published by Active Gaming Media
Behind the fun game and unique graphics is a compelling backstory. In short, the game developer, Naphtali Faulkner, drew the concept from their frustration of the government's mismanagement to the Australian bushfires and COVID-19 pandemic. The game design philosophy stems from Faulkner's Maori heritage and effort on decolonization of art.
"Umurangi" is the Te Reo word for Red Sky, likely referring to the climate crisis and the Huia at the end of the game is an extinct bird that was hunted to extinction for its feathers. Giving the player a camera allows them to take a closer look and capture the grim future the world is heading into if political mishandling continues. The game depicts a reflection of our society while raising awareness and delivering a strong message.
Genre: Casual, Indie, Simulation 
Platforms: Windows (A$21.50), Nintendo switch ($24.99)
Capabilities: Single player 
I am bread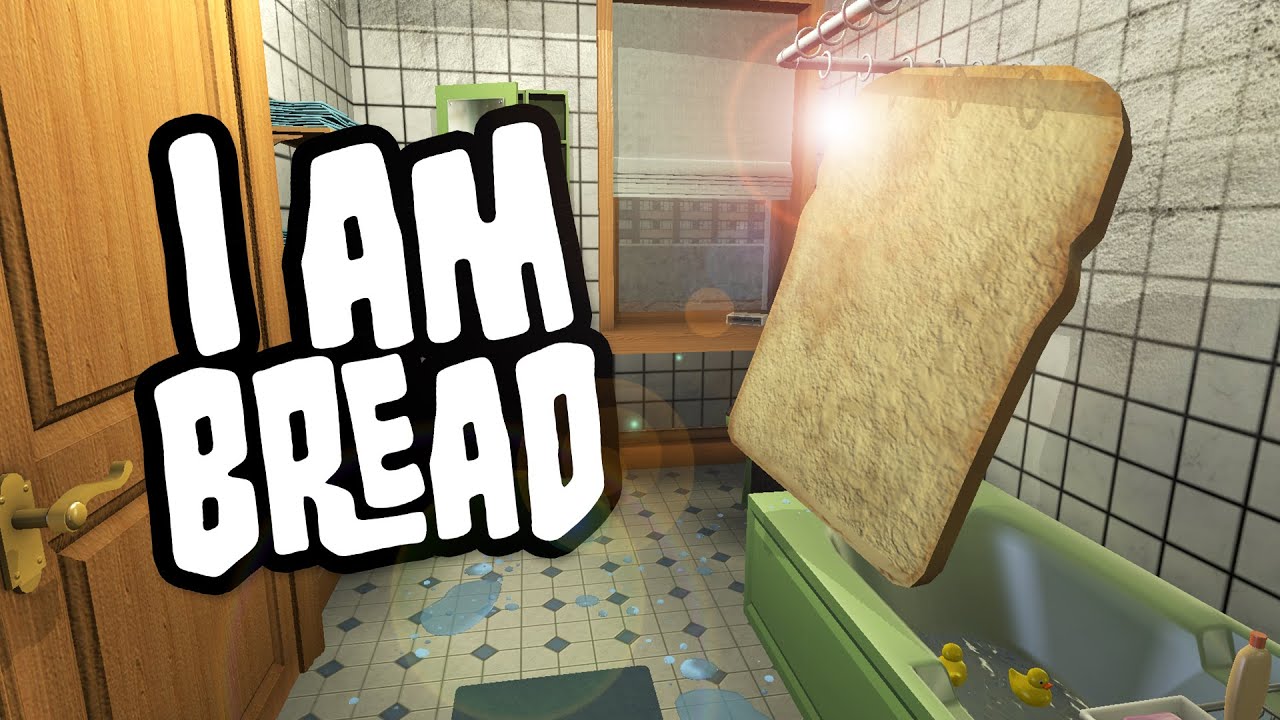 You are bread, literally. Your main objective is to become toast, but it's not as simple as that. Being a piece of bread means moving from the table to the toaster on the other side of the room can be challenging. First, you are bound to the strange physics and mechanisms of being a piece of bread. Now you have limited grip strength to latch on to surfaces. Second, you need to think about your edibility score. This means you need to think twice about traversing on the dirty mattress and water is now your enemy. 
This game will take you on an epic adventure around the house, but from a different perspective. Honestly, this game made me rethink how I interacted with the world and gave me a newfound appreciation of the limbs I have to make toast easily. If you're up for the challenge, give it a try and play yourself. Or if you're like me and felt frustrated at my lack of dexterity and prefer to remain a human that enjoys the fun gaming content, there's a ton of play throughs on YouTube. 
"I am bread" developed and published by Bossa Studios
Genre: Action, Adventure, Indie, Simulation
Platforms: Windows, Mac
Price: A$18.50
Capabilities: Single player