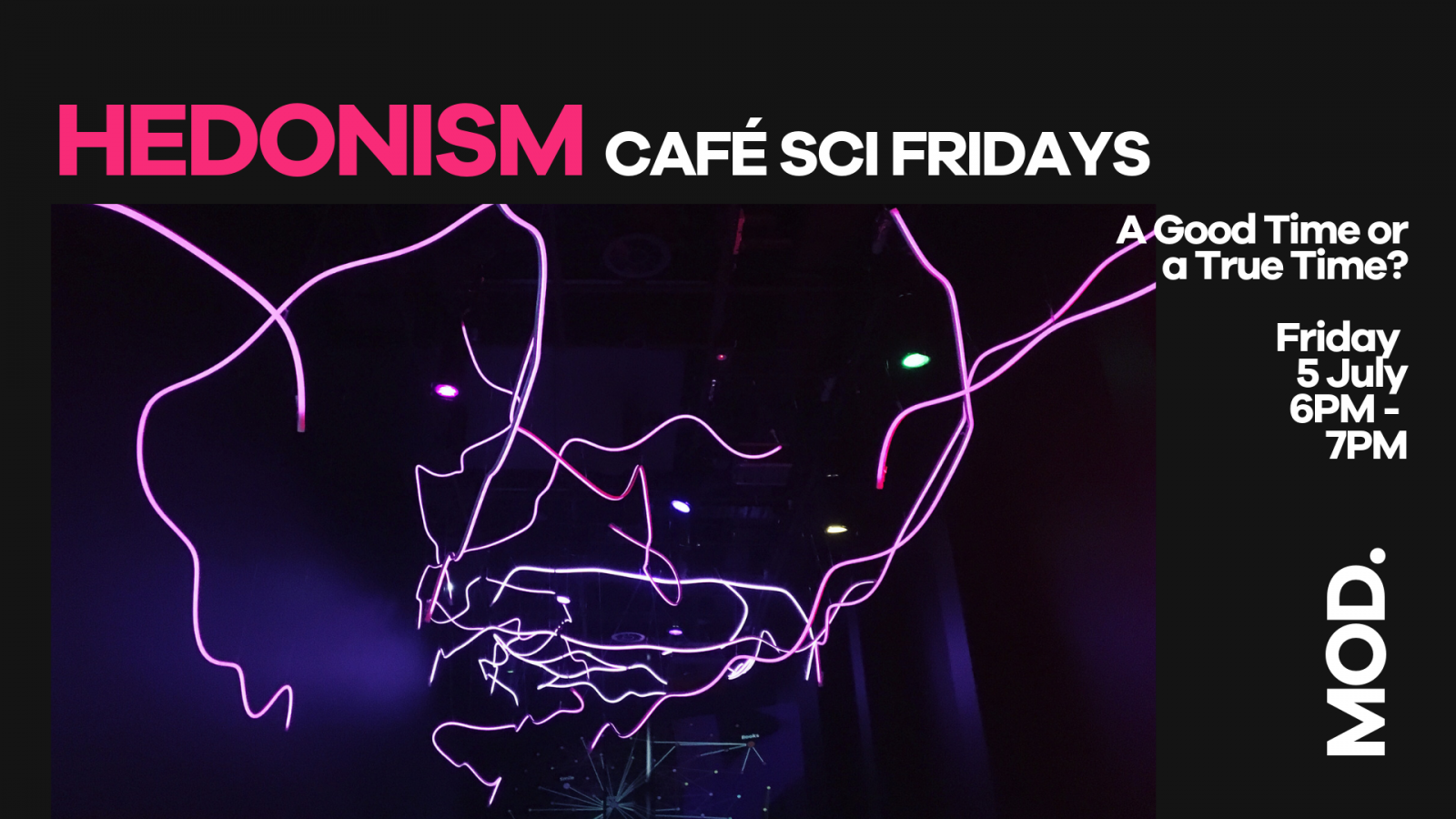 6:00 pm 7:00 pm
5 Jul 2019
Join us over four Fridays as comedy/cabaret/professional bad ass Boo Dwyer hosts a series of free Café Sci series, delving deeper into everything from our microbiome to the philosophy of living a pleasurable life.
A GOOD TIME OR A TRUE TIME?
In our third Café Sci event, philosopher Jon Opie and social scientist Delene Weber explore what the value of experience is in a world where we can simulate anything.
Free entry