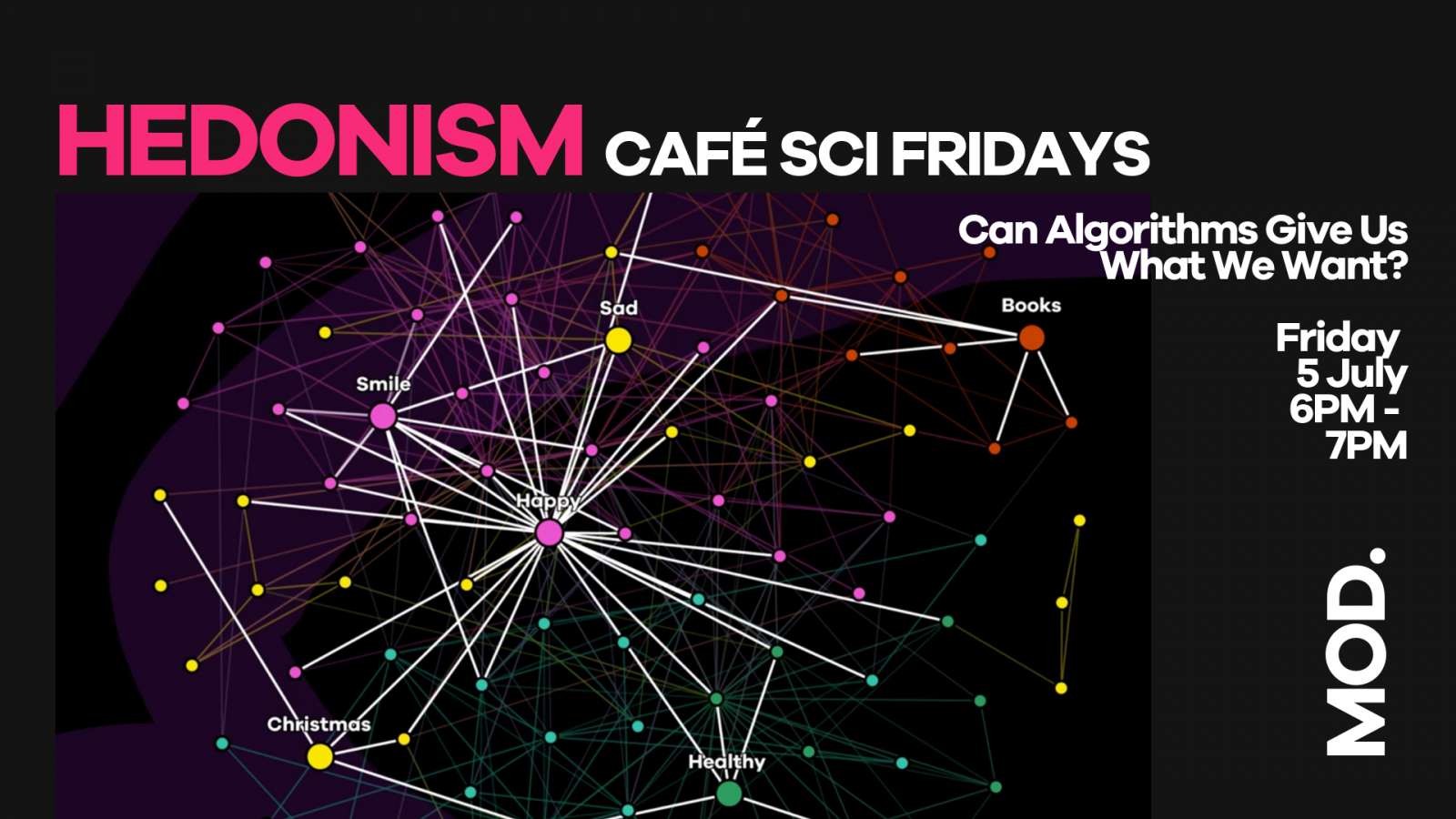 6:00 pm 7:00 pm
19 Jul 2019
Join us over four Fridays as comedy/cabaret/professional bad ass Boo Dwyer hosts a series of free Café Sci series, delving deeper into everything from our microbiome to the philosophy of living a pleasurable life.
CAN ALGORITHMS GIVE US WHAT WE WANT?
In our final event, statistician Owen Churches, mathematician Lewis Mitchell, and Media Studies lecturer Sal Humphries explore whether the machine learning algorithms that drive things like Netflix and Spotify create a shortcut to our own personal pleasure. Are we missing out, or is hyper-personalisation the way to go?
Free entry