Exhibition

MOD.IFY
Combat Robot Battles
Are you ready for the ultimate battle these October school holidays?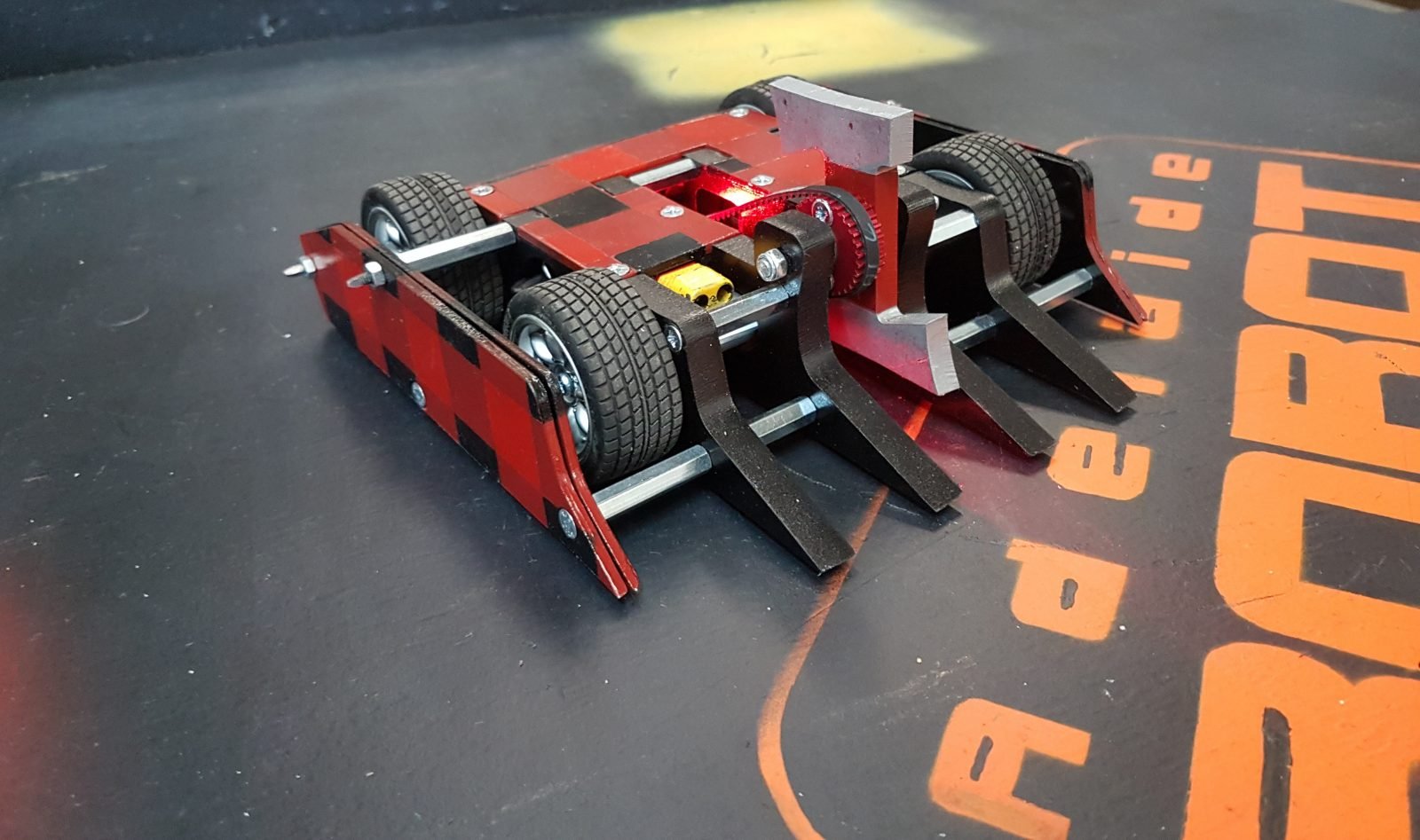 MOD.Lecture Gallery, Lv 1
Robot Vs Robot – Choose your combat robot and get ready to battle these October school holidays with Adelaide Combat.
On Friday 5 and Saturday 6 October we will have twenty minute battle sessions, each with six competitors, suitable for all 12 – 17yos.
Ensuring a welcoming and open space, we will also be facilitating two dedicated arena battles for female identifying 12-17 year olds on Friday 5 October at 2pm and Saturday 6 October at 11am.
It is a great chance to come and try non-destructive combat robots in a custom-built arena. The arena has pits and other hazards, along with a display of custom built robots to challenge your skills.
Through combat, work out what robot features are superior in the arena, or perhaps it is your mastery of the controller that will lead you to victory? The real robot battle champion will be the last standing robot in the arena. Are you ready to battle?
Battles are also great to watch as you cheer on your favourite robot – fandom is encouraged! So everyone is welcome to the arena.
Adelaide Robot Combat (ARC) is an enthusiast group of people that love to design, build and compete. They will be present at all the battle sessions to chat all things robots, and you will get to see them build and repair the battle robots in between sessions.
In Adelaide, ARC compete in 2 weight classes 150g ant weights and 1.36Kg Beetle weights. Events run every month, anyone of any age can compete in a family friendly environment. Come along and chat to the ARC team for more information.
See you at the robot battle arena at MOD.! No experience necessary. Book now.
FRIDAY 5 OCT
1.30pm – 1.50pm (6 people max)
10min break
2pm – 2.20pm (6 people max) female identifying only session
10 min break
2.30pm – 2.50pm (6 people max)
10min break
3pm – 3.20pm (6 people max)
Finish
SATURDAY 6 OCT
10.30am – 10.50am (6 people max)
10 min break
11am – 11.20am (6 people max) female identifying only session
10min break
11.30am – 11.50am (6 people max)
10min break
12pm – 12.20pm (6 people max)
Finish
Ticket details
Battle Pass $10 (20mins)