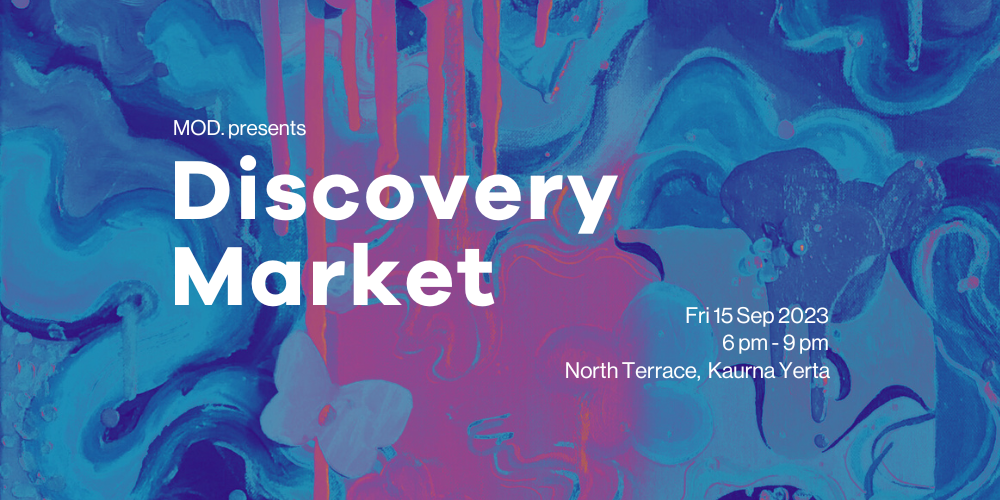 6:00 pm 9:00 pm
15 Sep 2023
Discovery Market
An event designed by the 2023 MOD. Youth Board.
Discovery Market is a nighttime marketplace showcasing artisan creatives and local bands residing on Kaurna Land. At Discovery Market, you'll find local art, jewellery, vintage clothing, ceramics and more.
A free all-ages event, with galleries fully open, food and drink also available for purchase.
Stalls
Featuring, music performances by Namoi Keytes, Kayla Ikeeboh, Lauren Bull and Katie Aspel
What to except?
Discovery Market will be a more energetic event with a larger crowd. You can expect that it may be quite loud as there will be multiple live bands performing on the ground floor. This is a standing event, however, there will be seating available across the two floors of MOD.
This event – as is all of MOD. – wheelchair accessible. There is also a Multi-Access Suite available if you need a quiet space on level 1.
Discovery Market is an exclusive one-time-only event, so you don't want to miss out!