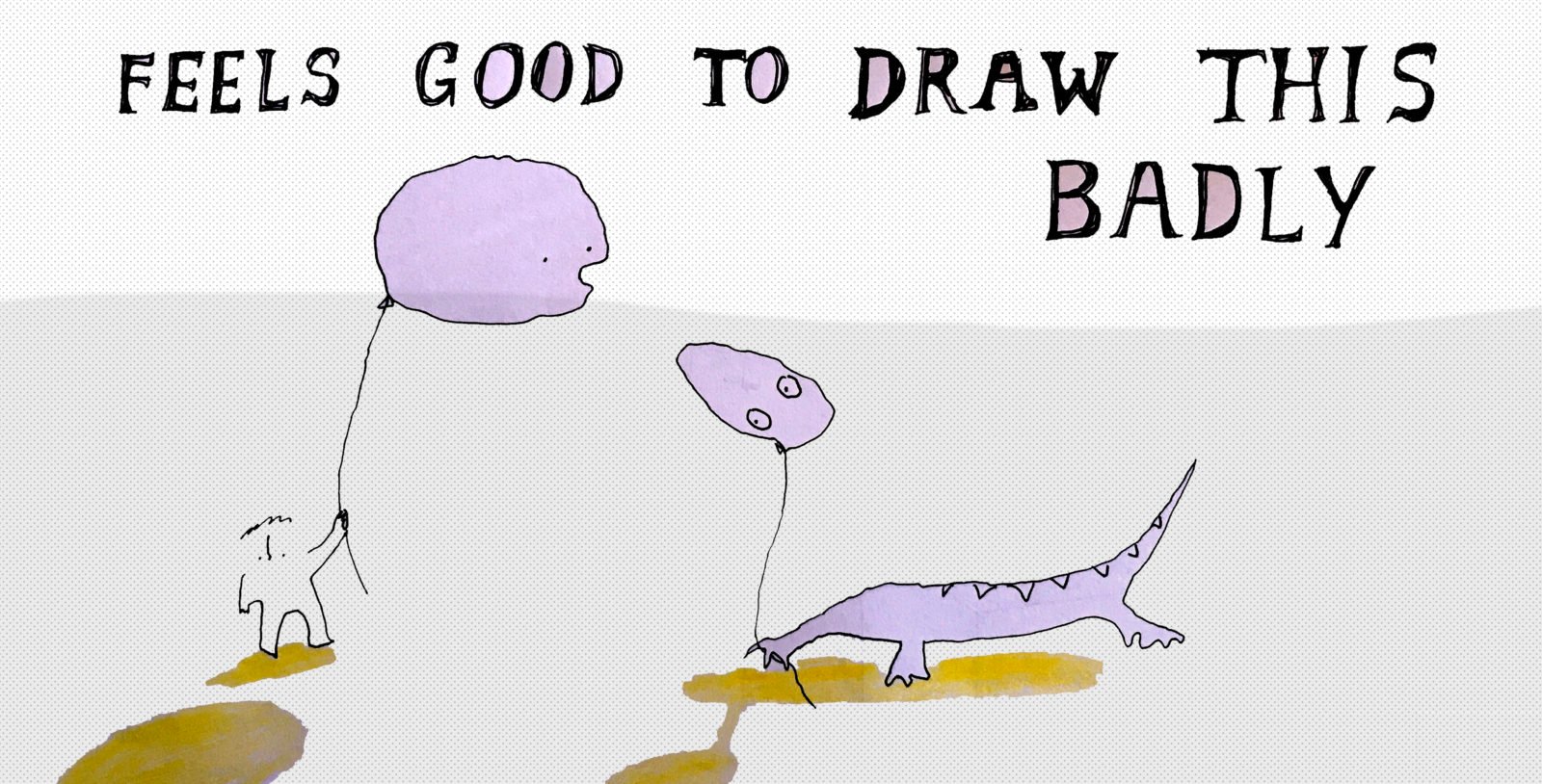 5:00 pm 6:30 pm
15 Jul 2020
FEELS GOOD TO DRAW THIS BADLY
Reflective exercises to get you through weird times.
An online drawing class with multidisciplinary artist Gorkie.
Step away from words for a while and be guided by some prompts. The aim is not to produce a piece of fine art, but to loosen up and get your feelings out on the page. All bad drawings are good.
Online at 5pm ACST, Wednesday July 15th.
Free, just register down below for your link.
—-
I CAN'T DRAW. Can I come?
Yes! All experience levels welcome. NO ONE will see you draw so you'll be able to let loose in the privacy of your own home.
Who is running the workshop?
Sarah Nagorcka AKA Gorkie is a multidisciplinary artist based in Melbourne/Narrm. Her cartooning work has previously been shortlisted for the Overland NUW Fair Australia Prize and presented as part of the Emerging Writers' Festival. Her SH*T DRAWING Masterclass and Indoor Drawing Excursions run regularly online.
What should I bring?
BYO paper and something to draw AND colour with. Pens, textas, watercolours or crayons.  Pencils and crayons are important as colouring is the relaxing sister of drawing and can really help you get into the moment.
Set up how you like, as no one will see you. NB: There will be an option to stay and share your drawings on screen at the end of the session if you desire.
How long does it go for?
Run time approximately 90 minutes + optional stay and share. Everyone has the chance to ask questions via chat and connect with other drawers around the world.
What people have been saying about Gorkie's workshops:
"I invited my housemates to do this activity with me and although they came to it a bit nervous (not confident in drawing etc) they had an absolute blast." – Siobhan
"It was sort of like drawing as yoga." -Micki
How much is it?
This workshop is FREE, however registration is essential.
Ticket details
Register here for FEELS GOOD TO DRAW THIS BADLY with Gorkie.
Register here