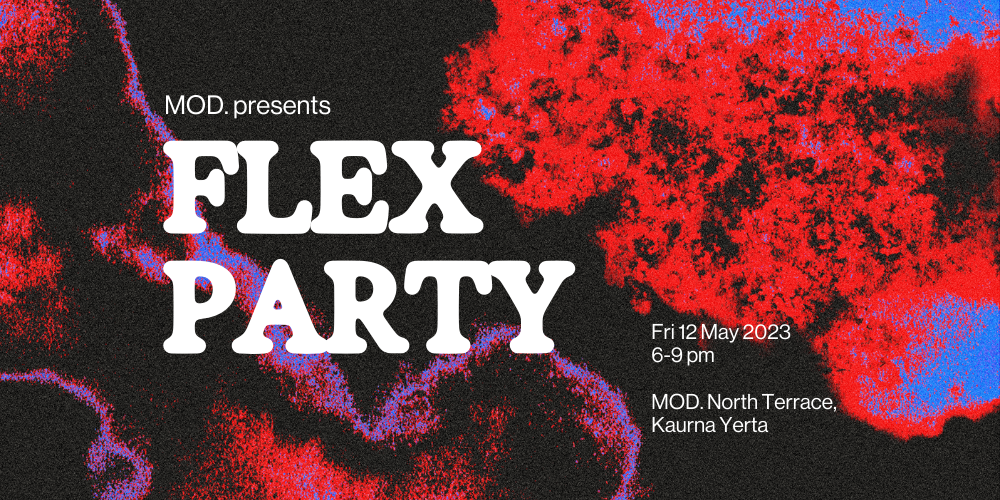 6:00 pm 9:00 pm
12 May 2023
MOD.'s biggest party yet, FLEX PARTY. 
We dare you to find out what you are truly made of as we take you on a journey that will leave you wanting more. Immerse yourself in this year's exhibition FLEX, while encountering bendy and twisty performers, mind expanding activations, taste bud tingling food and drinks for the scientifically curious.  
Featuring: music by DJ Cazeaux Oslo to get you grooving, gin by distillers Brighter Later, food from Braising Boy's truck, acrobats from South Coast Circus and much more. 
FLEX party is free of entry and will be a 3-hour event from 6 pm to 9 pm. Registration is open for free tickets now, and some capacity for walk-ins on the night.   
You really don't want to miss this.