Events
In Conversation with Author Laura Jean McKay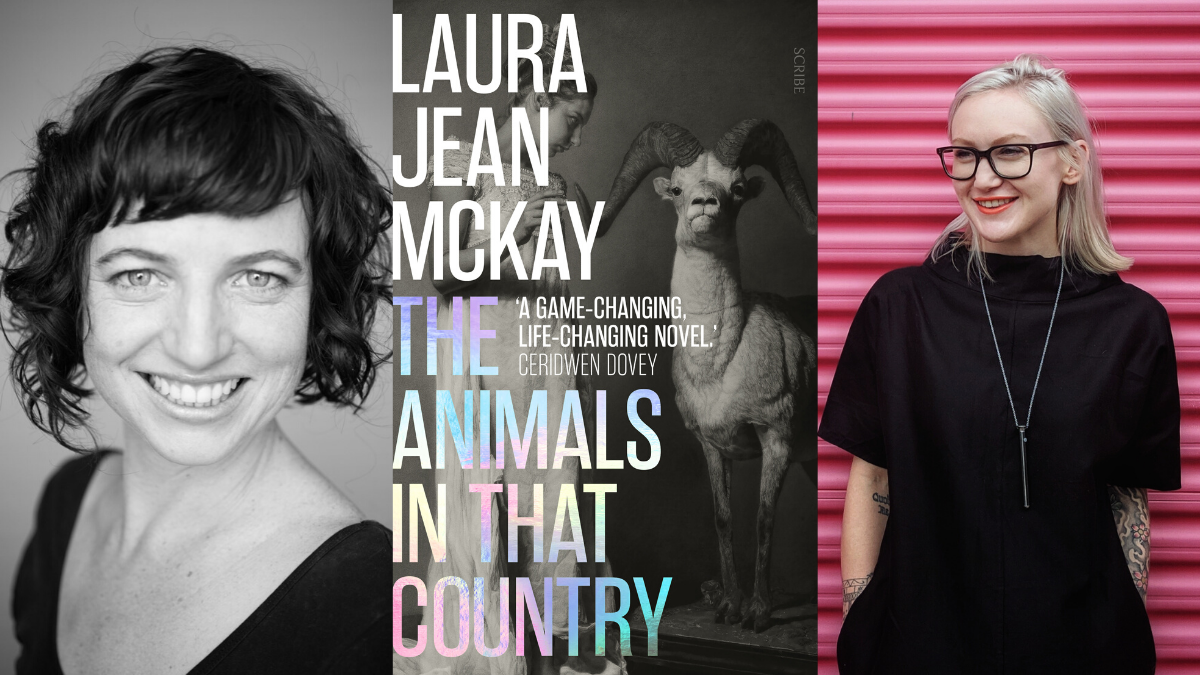 https://www.twitch.tv/modtv_lounge/
Join us for an In Conversation with Author Laura Jean-Mckay this Thursday at 4pm.
Hosted by Jessica Alice, Director of Writers SA.
Laura will be discussing her latest book, The Animals in That Country, centred on a pandemic of a different kind. The main symptom: being able to understand the language of animals.
Out on the road, no one speaks, everything talks.
Hard-drinking, foul-mouthed, and allergic to bullshit, Jean is not your usual grandma. She's never been good at getting on with other humans, apart from her beloved granddaughter, Kimberly. Instead, she surrounds herself with animals.
As disturbing news arrives of a pandemic sweeping the country, Jean realises this is no ordinary flu: its chief symptom is that its victims begin to understand the language of animals — first mammals, then birds and insects, too. As the flu progresses, the unstoppable voices become overwhelming, and many people begin to lose their minds…
Bold, exhilarating, and wholly original, The Animals in That Country asks what would happen, for better or worse, if we finally understood what animals were saying.
https://scribepublications.com.au/books-authors/books/the-animals-in-that-country
Laura Jean-McKay
Laura Jean McKay is the author of The Animals in That Country (Scribe, 2020) and Holiday in Cambodia (Black Inc. 2013), shortlisted for three national book awards in Australia. Her work appears in The Guardian, Overland, Best Australian Stories, The Saturday Paper, and The North American Review. Laura is a lecturer in creative writing at Massey University, with a PhD from the University of Melbourne focusing on literary animal studies. She is the 'animal expert' presenter on ABC Listen's Animal Sound Safari. 
Jessica Alice
Jessica Alice is a poet, critic, broadcaster She is the Director of Writers SA, the peak organisation for writing and literature in South Australia.