Exhibition

MOD.IFY
In Conversation: with Sam and Srini
A successful relationship between science and art.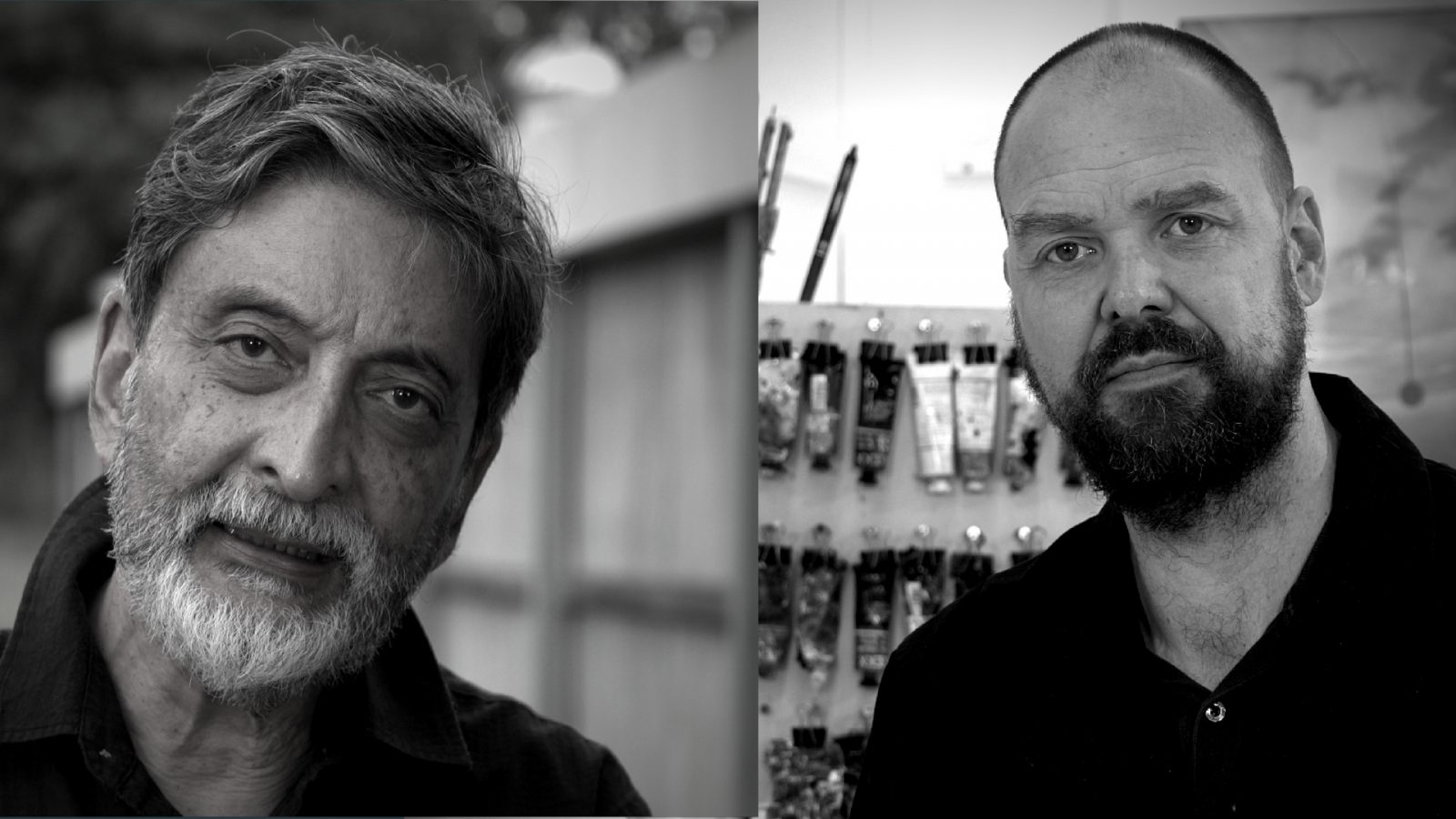 6:30 pm 7:30 pm
4 Jul 2018
What does a successful relationship between science and art look like? Artist Sam Leach and Professor Srini welcome you to the conversation about their journey.
MOD. is fortunate to have brought together award winning Australian contemporary artist Dr Sam Leach and award winning researcher Professor Mandyam (Srini) Srinivasan (University of Queensland), in a collaboration to design the Birds and Bees exhibit in our current exhibition MOD.IFY.
Theirs has been a relationship built from mutual respect of each others practices since their meeting in 2014 when Sam painted Srini's portrait, which now hangs in the National Portrait Gallery in Canberra.
Facilitated by MOD. Director, Dr Kristin Alford, we invite you to join this conversation with Sam and Srini as they take you on the journey of their relationship where science and art meet and inspires.
Both will share how science and art has influenced their work and how it all came together for MOD.'s Birds and Bees exhibit. Be intrigued by the historical and cultural connection between art and science. Explore Sam's interest in how science helps art to understand the relationship between humans and animals, and how art has aesthetically influenced Srini's research.
There will be time for you to join the discussion too.
Book your place today for a night of inspiring conversation between great minds.