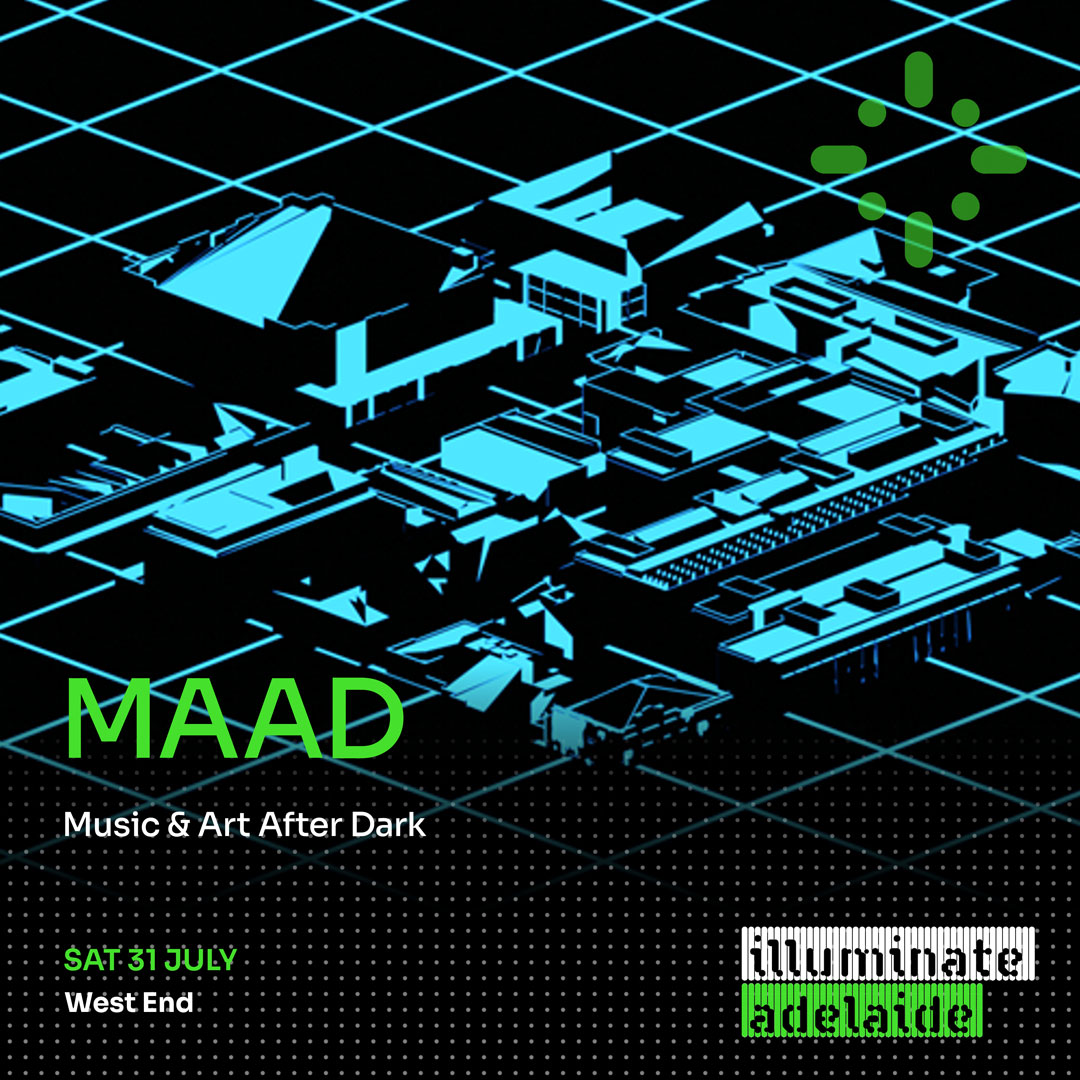 4:00 pm 9:00 pm
31 Jul 2021
This event is no longer going ahead given COVID-19 restrictions in place for South Australia.
IT'S COMPLICATED is yours to explore after hours as part of Illuminate Adelaide Music & Art After Dark (MAAD).
Step into the bloodstream and hack the immune system, raise an octopus and see what is happening in the ocean when you're not looking.
Delve deeper into complex systems, where problems are trickier to solve. Make your own glowie and see how everything is interconnected.
IT'S COMPLICATED pulls back the curtain on the seemingly simple and reveals just how complicated, and complex, the world can be.