Exhibition

MOD.IFY
Seeing is Believing – BOOKED OUT!
Seeing is Believing is here to challenge your ideas about chronic pain in ways you might not expect.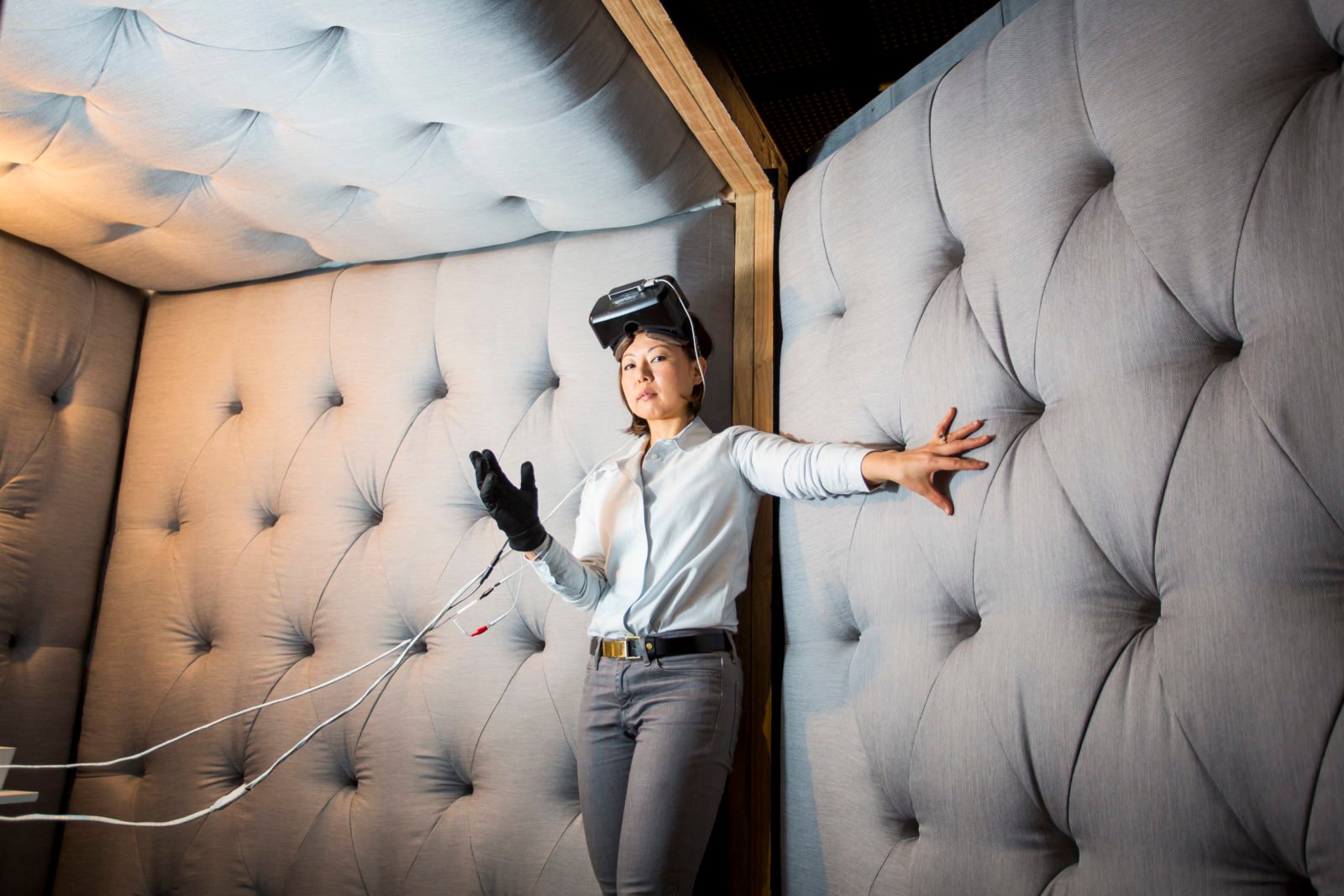 12:00 pm 7:00 pm
8 Jul 2018
Due to popular demand, all of Eugenie Lee's Seeing is Believing sessions have booked out. If you are visiting MOD. you can talk to a moderator to be put on the waiting list for that day.

You'll be guided through an interactive performance which alters what you see, hear and feel; giving you first-hand insight into what chronic pain is like.
Combining Virtual and Mediated Reality, artist Eugenie Lee explores current research on pain in an engaging way. It shows you how the brain can produce discomfort and the perception of pain – without any physical injury. Designed to raise awareness about chronic pain, it's a one-of-a-kind demonstration of the intersection between art, science technology.
Please note: the exhibition is not available for people under the age of 18, and may not be appropriate for people with specific health conditions. Suitable for people with wheelchairs.
The exhibit can only be viewed through a guided tour with the artist. You need to book a ticket via Eventbrite, and you will need to sign and bring a waiver and consent form on the day. Visitors cannot explore this section alone or with Moderators.
Multiple dates and times available from 20th June until 8th July 2018. The experience will take approximately 35 minutes.
Seeing Is Believing was originally commissioned for The Patient: The Medical Subject in Contemporary Art, curated by Bec Dean, supported by the Australian Government through The Australia Council for the Arts and the NSW Government through Create NSW.
This project was also supported by the Australian Network for Art and Technology and the University of South Australia in association with the Australian Government through the Australia Council for the Arts, its arts funding and advisory body.
Special thanks to Body In Mind (BIM) at the University of South Australia and Centre for Pain Research, Education and Management at Neuroscience Research Australia (NeuRA).
Ticket details