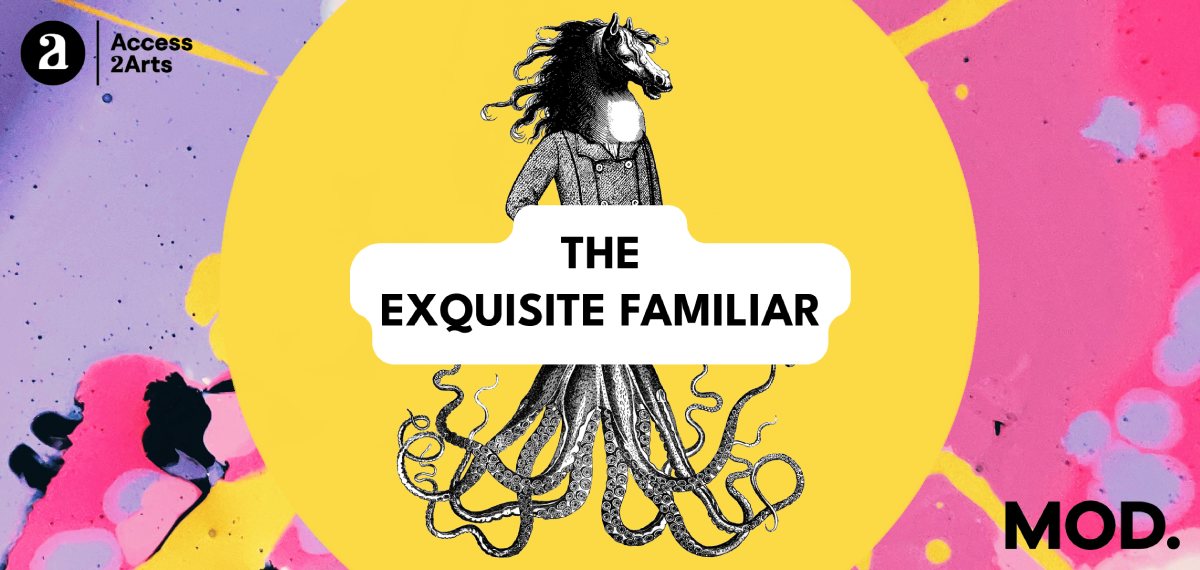 'The Exquisite Familiar' is a collaborative and ongoing art project by Access2Arts in collaboration with the Art Gallery of South Australia and MOD., funded by Arts South Australia.

In this interactive, engaging, and immersive project, eleven disabled emerging and established South Australian artists use exquisite corpse-style art while utilising familiars as metaphors to explore barriers related to disability. 
During the development of each iteration of the exhibition, the artist cohort learns skills in technology, music, and interactivity through workshops which further benefits their future artistic practice. 
In 2022, a continually changing digital exhibition of the artists' illustrations was held at AGSA's Studio, where visitors were also invited to create their own 'Exquisite' creature. 
In 2023, the artists attended technology-based workshops at MOD. to create music and explore interactive and accessible gaming technologies for this public exhibition where the audience can engage and interact. 
The project promotes access and inclusion for disabled South Australians through art.
 
Artists 
Bundy Bannerman, Dan Withey, Jenny Georgi, Johanna Roberts, Josh Maloney, Lea Leach, Lyn Treloar, Maya Wilson, Mia Rana, Michael Tye, Michele Saint-Yves. 
Project Support 
AGSA, MOD., Matthew Vecchio, Jordan Ross, Polymorphic, DJ TR!P. 
Funded By 
Arts South Australia 
Ticket details
Free entry.