Events
Zine workshop with Rebecca Sheedy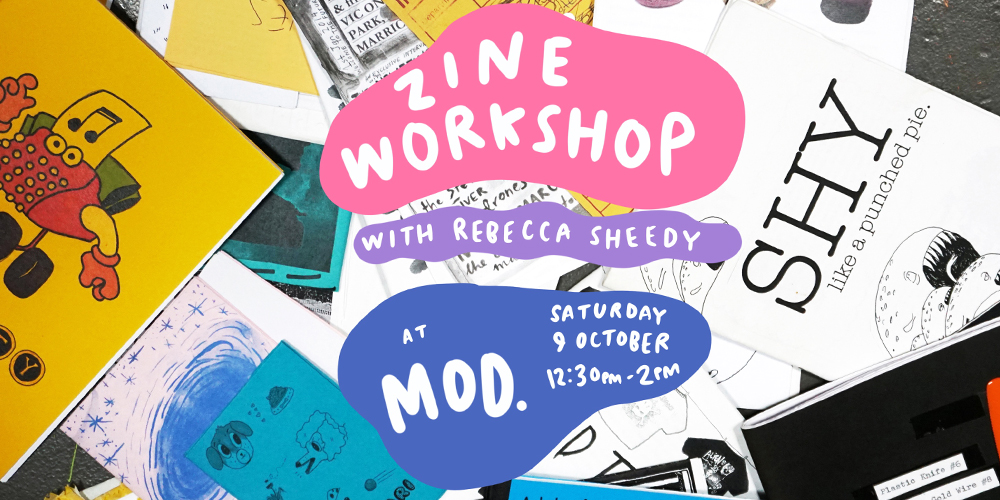 12:30 pm 2:00 pm
9 Oct 2021
Join zine-maker and artist Rebecca Sheedy and learn how to make zines of your own. Don't worry if you've never made a zine before, this interactive workshop will take you through the zine making process, with plenty of time to get creative.
The workshop includes art supplies, but feel free to bring your own if you have specific tools you'd like to use. Participants will leave with their own zines to take home and share.
Workshop limited to participants aged 14 and over.