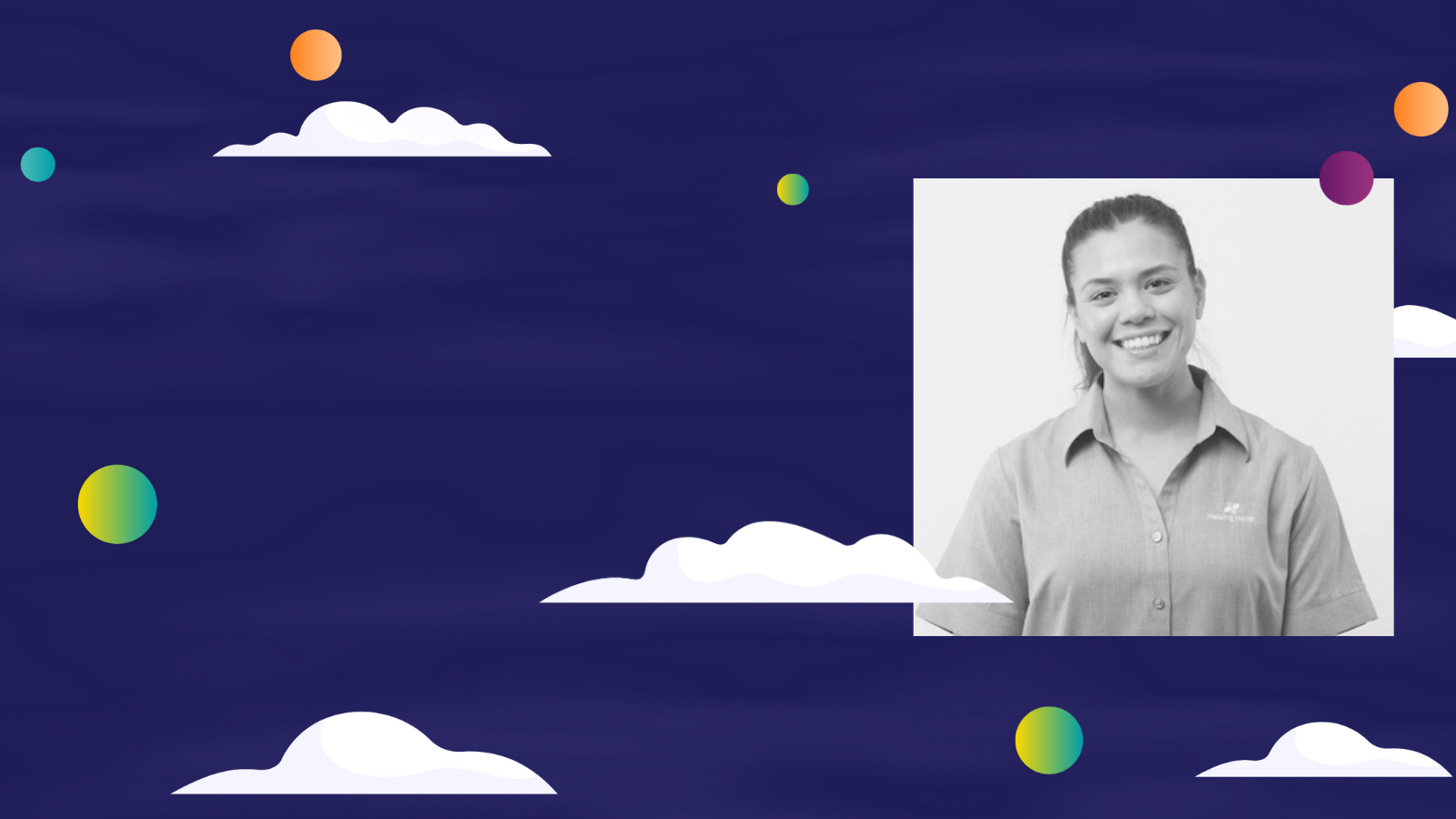 Words by Walter Marsh.
How a speech pathologist navigates human connection in the simplest terms
It was the story of Adelaide-born speech therapist Lionel Logue in The King's Speech that gave Sharon Khoo her first introduction to the world of speech pathology. But the reality of the profession has proved far more all-encompassing than treating a monarch's stammer.
"People say 'oh do you work with lisps and stutters and things like that?'," Sharon says. "That's a very small part of what we do.
"It's speaking, listening, communicating, swallowing, things we do everyday; it's everything everybody does, but we perhaps don't think about who helps when things go wrong.
"The reality of working as a speech pathologist is so varied because our scope is so huge. We work with people from birth to death and everything in between. Not only is each area different, but the diversity of our population and clientele adds a whole other level to it."
For part of her week, Sharon works at a speech pathology clinic, where she "sees literally everyone and anyone, age and diagnoses-wise". The rest of the time is spent in aged care facilities, often working with residents living with dementia and other conditions.
Sharon meets these people at a time and place in their lives when many of the faculties that most of us take for granted, from speech to swallowing, are beginning to slip away — biological process that can have a profound effect on how they interact with the people and world around them.
"It's full circle," she says. "You start life needing to be dependent on other people for feeding, showering, dressing, just living. Then as we make our way through life, and become older, we re-enter that stage of dependence."
A loss of independence can be disempowering and emotional for residents and their families. But for Sharon, it demands inter-personal skills that distill the act connecting to another human being to its most basic principles: empathy, patience and listening.
"If they're able to engage in conversation and answer questions and follow instructions, I'll just ask them from their perspective [what is happening]," she says. "I really try to involve them as much as I can in terms of what their perception of what has changed..
"Because there's nothing worse than just assuming for them and making recommendations — they aren't aware of the 'why', and understandably then they don't want to follow the recommendations,, and it can lead to further complications or distress.."
For others, it's a gentle cup of tea as Sharon makes conversation over small talk about the weather, football and her residents' lives.
"If I'm having morning tea with them when I'm trying to do my assessment passively, I'll talk to them about things they like, or just general things like the weather. Especially with dementia, they will sometimes talk about previous events, and they might repeat them.. But I'm not going to say 'you kind of told me that before' — I'll go along with them. You have to enter their world, otherwise they can get confused or upset… and it's not a nice experience for either party.
"Even when they aren't able to communicate verbally and you can't talk to them about their likes or previous experiences, your body language speaks volume too, how you approach them how you talk to them – I always get down to their level, I'll never stand over them and talk down to them."
For Sharon, these are simple lessons that can make a big difference regardless of the age, health or background of the people she meets — even outside of a clinical setting.
"Just actively listening to anyone and everyone — sometimes children and older people might not get the opportunity to be listened to. I really enjoy being able to spend one-on-one time with my clients.
"And having that engagement with them, with anyone, is really important — I think everyone wants to connect, that's who we are as humans. Listening is key; you can just see people want to let it all out because no one has really listened to let them before."
The nature of her job means Sharon primarily meets people when they're experiencing a problem. Nevertheless, working with such a variety of people and conditions only reiterates for Sharon how impressive human bodies — and how they interact with one another — can be.
"We're incredible — the human body is so exceptional. We can do so much."