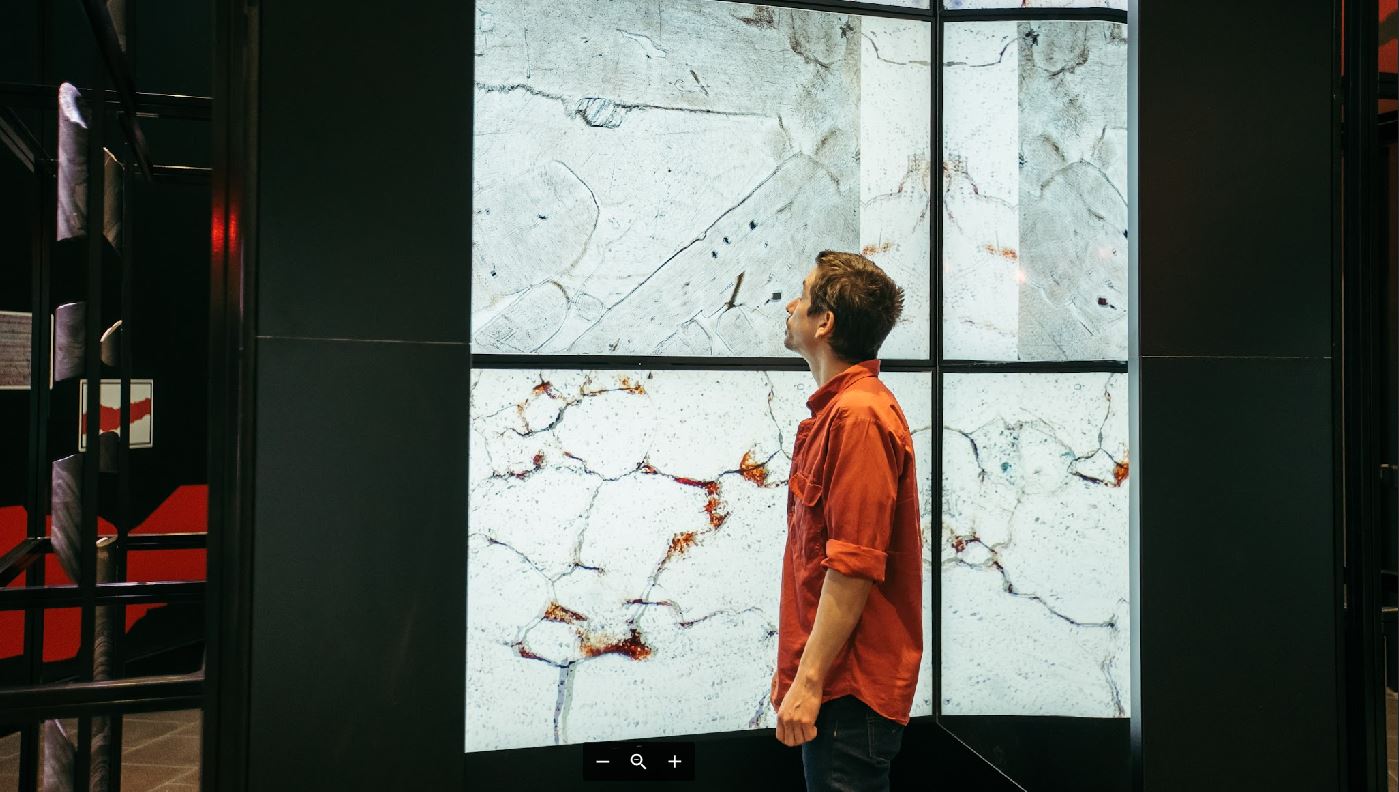 Undergound, featured in INVISIBILITY, is a collaboration between artists, researchers and designers.  Here two of the artists share their statements about the contributions they made.
Rhythm of Earth  
Composition by Surahn Sidhu
Surahn has used field recordings of Kookaburra's, Magpies and eerie winds captured whilst on expedition along the Eyre Peninsula. The composition is anchored with tones from an analogue synthesizers and aims to take the listener right into the core of the earth using those oscilating frequencies. Inspired by the bounding of the kangaroo on the plains, the animated sequences uses " transformation "  and " geological story " to underline the entire composition.  
Surahn Sidhu is a South Australian artist who is internationally recognized currently living and working in Willunga, SA.
Underground 
Animations and artworks by Agnieszka Woznicka 
By looking at the layers beneath our feet, rocks, shells and sand, we can learn about the history of earth, origins of life, climate changes and the impact we have in the shaping of our planet. 
They tell us a story of the dynamic processes that have been taking place over the vast scales of time, a constant process of creation and destruction, evolution and change. 
The animations in the gallery form a sensory journey through time and capture the beauty of the worlds that are impossible to see with the naked eye. The viewers are encouraged to simply immerse themselves in the imagery and reflect on the geological time and processes that have been taking place in micro and macro scales. 
Agnieszka Woznicka is a visual artist, independent animator and educator who works across a wide range of media including animation, puppetry, drawing, printmaking, photography and fiber art.