Events
Augmented Reality Art Masterclass with Sutu – SOLD OUT
Create your own Augmented Reality art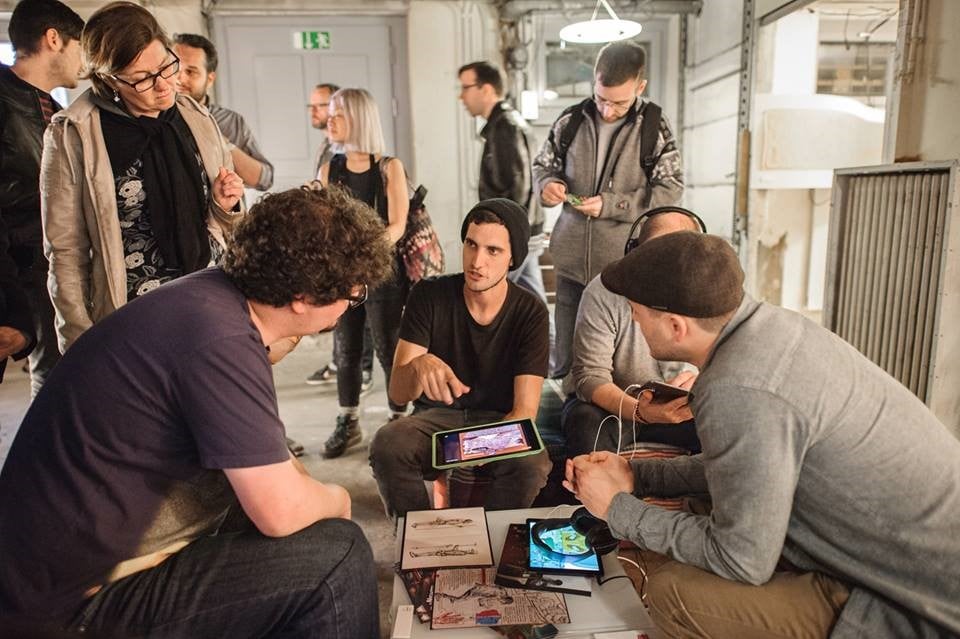 10:00 am 3:00 pm
23 Jun 2018
Level 2HB2 - 10a Workshop
Do you want to take your art to the next level? Learn to create your own Augmented Reality (AR) art.
In this workshop you will have the chance to learn from Sutu (aka Stuart Campbell), an international award winning artist who combines art and technology to create interactive and immersive worlds.
Get inspired by Prosthetic Reality, Sutu's award winning AR art exhibition, which is showing as part of MOD.IFY in our Lecture Gallery.
You will create your own animation during the workshop and then Sutu will guide you on how to add an AR layer of animation to bring your art to life!
Once you have created your AR masterpiece, we will film the AR artwork so we can share your vid on socials (with your approval of course) and with your mates.
Don't miss this opportunity to work with one of Australia's leading mixed reality artists and innovators. There are only 15 spots available for this special event.
PLEASE NOTE:
This masterclass is best suited for people who are aged 15+ with some drawing, illustration experience.
You will get the most out of your masterclass if you bring your own laptop with Photoshop installed (After Effects is a plus too) and a Wacom Tablet (if you have it).
Please also bring a sample of your artwork, either in a sketchbook or as digital files on their computer, as Sutu can guide you better.
Lunch not provided. Please bring your own lunch or purchase from Food Lore café onsite.
Also, don't miss Sutu at his free pop-up talks at MOD. on Fri 22 June, talking about his exhibition Prosthetic Reality – 12pm & 5.30pm
Image credit: Submarine Channel