Interested in illustration and animation?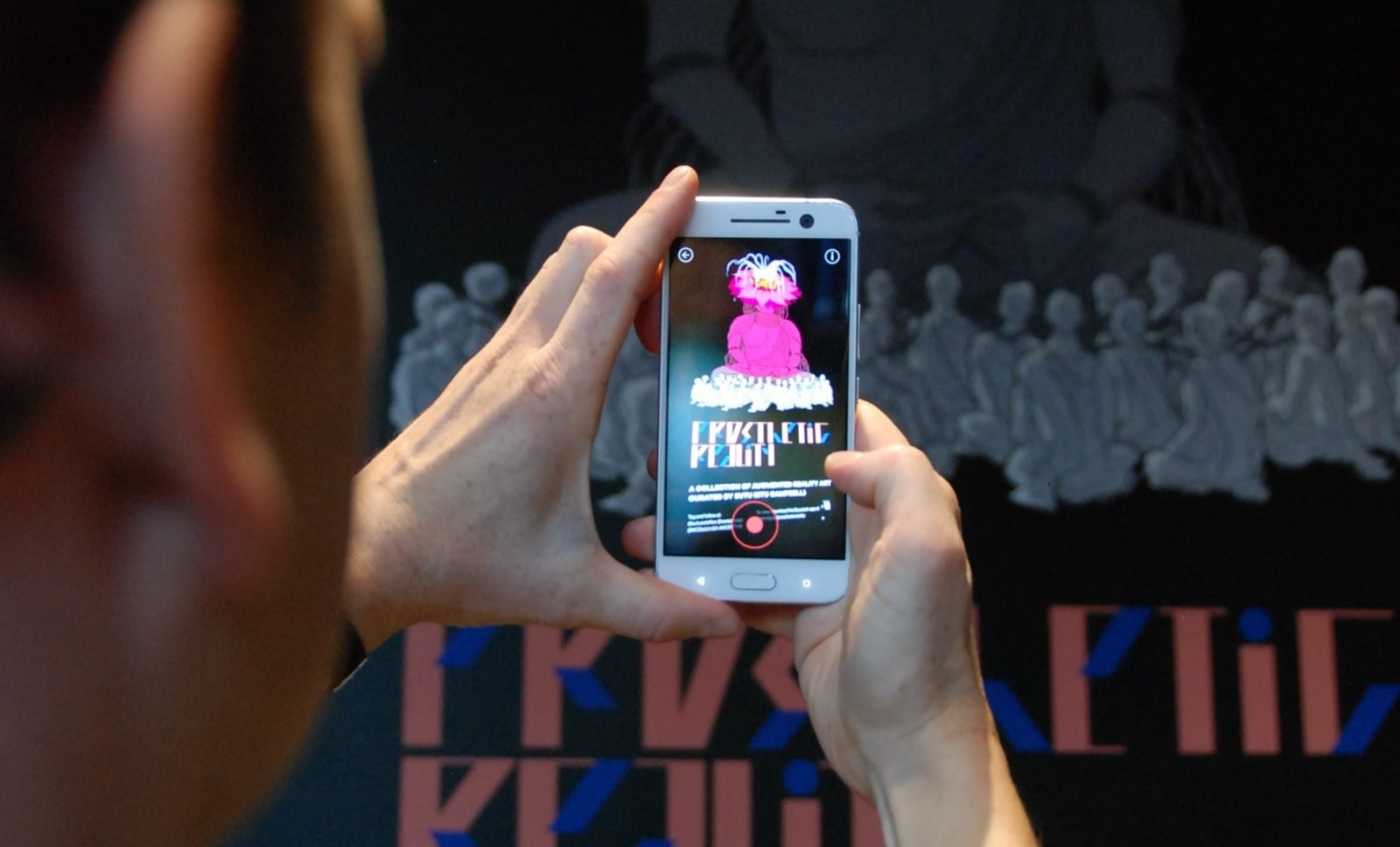 Exhibit Details
Ground LevelLecture Gallery
When technology meets art, weird and beautiful things can happen.
Prosthetic Reality invites you to think about what the future of art might look like.
Using the latest Augmented Reality (AR) technology, you download the Eyejack app and wave your phone over the artworks, and watch as they change, move, grow and morph before your eyes. The results range from subtle to striking.
Featuring the work of 45 artists from around the world, Prosthetic Reality captures the first wave artists, animators and sound designers exploring the intersection of technology and art through AR. The exhibition has been described by VICE as "the most ambitious AR art project" to date, and was winner of the 2017 Auggie Award for 'Best in Show'.
Credits
Sutu (Stu Campbell)

Curator

Lukasz Karluk

Programming
Contributing Artists
Aeon, Alex Grig, Alex Hare, Ales Preml, Almost Iris, Ben Ducroz, Ben Toupein, Ben X Tan, Chris McBride, Christel Morvan, Dani Hernández, Daniel Wesseik, Danielle Caners, David Booth, David Mutnjakovic, Darren Butcher, Eeva Meltio, Niklas Meltio, Emily Joy, Enrico Ascoli, Ezra Claytan Daniels, Adebukola Bodunrin, Ckoe, Han Hoogerbrugge, Hiroyasu Tsuri, James Jirat, James Reka, James Frew, Jeremy Lord, Johnny English, YALAKI, NAVA, Lhasa Mencur, Mark Bode, Marco Ryan, Masanobu Hiraoka, Maxwell Ingham, Mikael Tobius, Mike Tan, Michael Prior, MLal, Neon Mystic, Ólöf Benediktsdóttir, OT, Petrus Louhio, Richard Bessell, Raul Garderes, Roberto Biadi, Ryo Kikuchi, Sacha Bryning, Sean Whelan, Selden Paterson, Skye Ogden, Susanna Rose Sykes, Sutu, Tom Eglington, Valdemir Kollwitz, Yann Minh, Žofie Zajíčková, Zack Ross