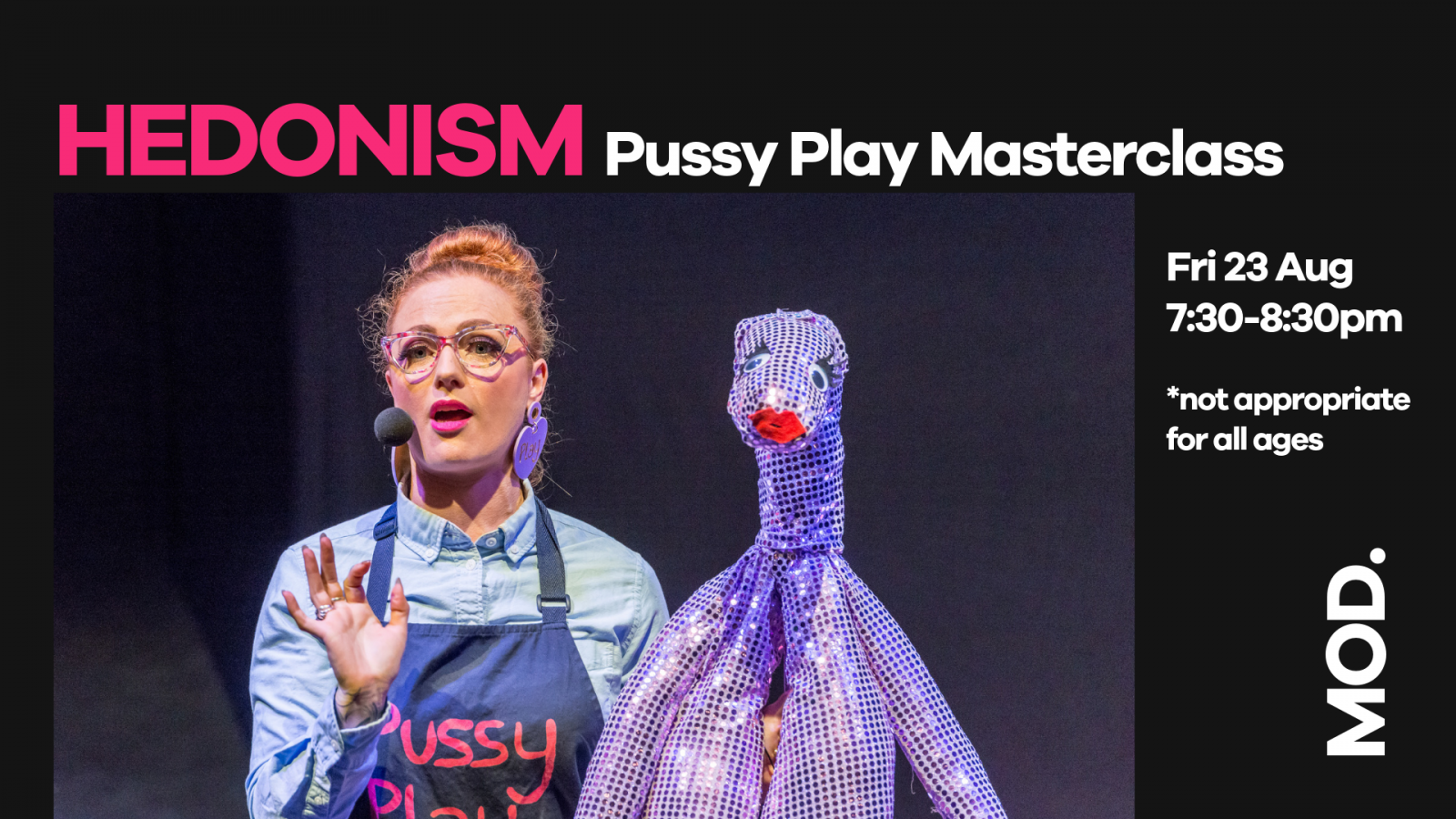 7:30 pm 8:30 pm
23 Aug 2019
Research shows there are gaps in sexual education with respect to pleasure and healthy relationships and young people are often excluded from these positive conversations.
So what can we do? Well let's start talking about it.
MOD. presents the Pussy Play Masterclass, an informative, interactive and playful workshop of original techniques to perfect the art of personal pleasure.
*This event is around sexual pleasure and is not appropriate for all ages. 
For more information, visit here.
____________________________________________________________________
Ever made a pussy out of plasticine?
In the spirit of HEDONISM and pleasure for life, now is the time to get up close and personal with our vulvas. To explore the healthy and wonderful aspects of self-love and pleasure, former Miss Burlesque Australia legend Strawberry Siren presents a gift that keeps on giving in Pussy Play, an interactive and playful masterclass filled with original techniques to perfect the art of playing with your partner's pussy or even your own.
Perfect night for singles, couples or even a tinder date.
Presented by Strawberry Siren. Pussy Play is an Auslan interpreted performance.
Born in the rural town of Albury N.S.W, this fiery red-head started her performance career in the world-renowned Flying Fruit Fly Circus at the tender age of 11. Once she had a taste for the world of entertainment she never looked back! After graduating from the circus she found herself in the magical world of Narnia, where she performed in the Theatre Production of the C.S Lewis classic The Lion, the Witch and the Wardrobe. The Glitz and Glamour didn't stop there…. in 2007 she launched onto the burlesque stage, where her years of theatre, dance and acrobatic training landed her the title of Miss Burlesque Australia in 2013. This strawberry haired showgirl is now educating audiences in "Pussy Play" where getting your juices flowing is all part of a day's work.