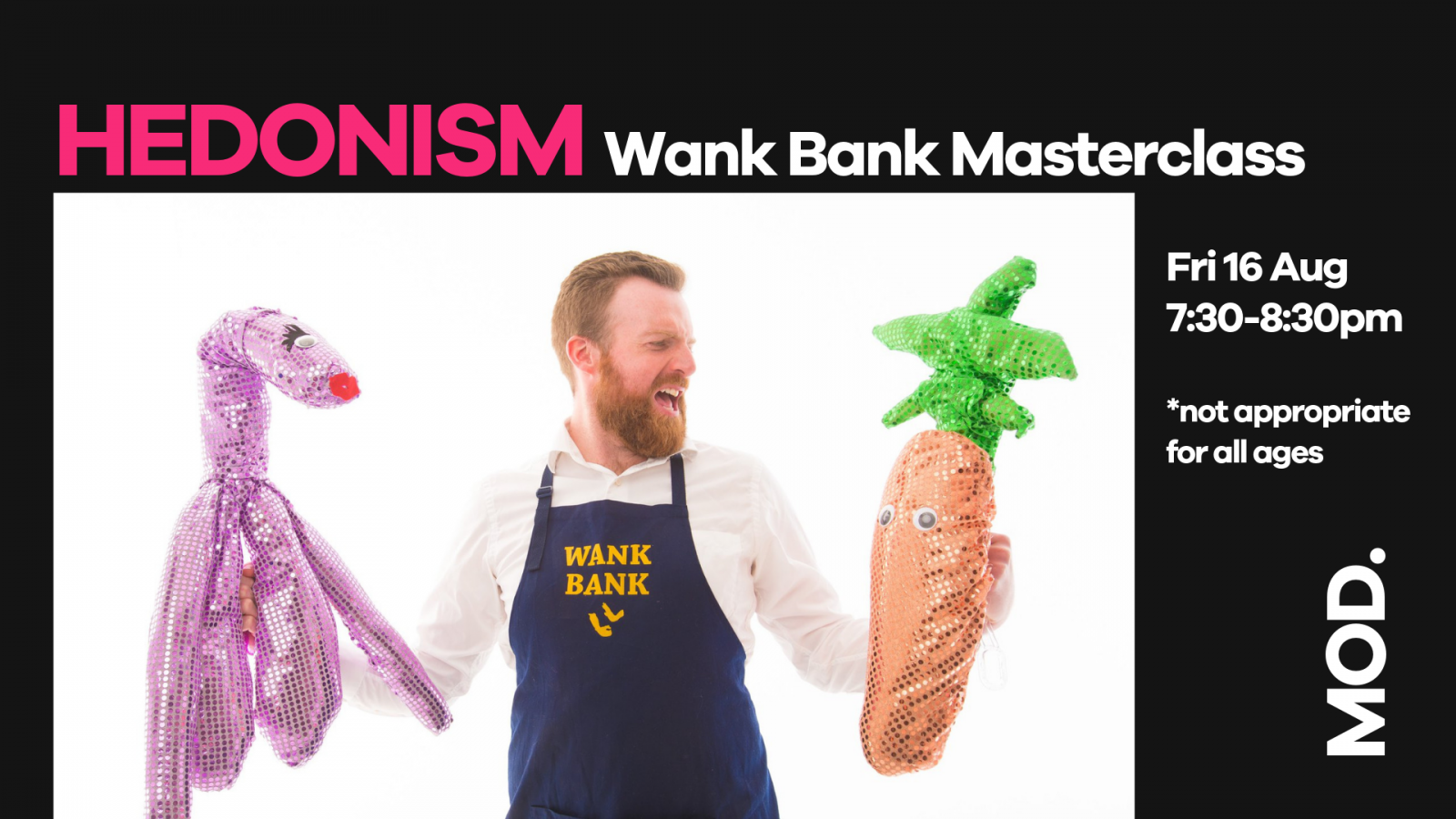 7:30 pm 8:30 pm
16 Aug 2019
Research shows there are gaps in sexual education with respect to pleasure and healthy relationships and young people are often excluded from these positive conversations.
So what can we do? Well let's start talking about it.
MOD. presents the Wank Bank Masterclass, an informative, interactive and playful workshop of original techniques to perfect the art of personal pleasure.
*This event is around sexual pleasure and is not appropriate for all ages.
For more information, visit here.
____________________________________________________________________
The Australian artist who created an art book from his happy ending massages in New York City brings you an informative, interactive and playful masterclass of original techniques to perfect the art of handling your partner's member (or even your own).
Enjoy waves of adolescent laughter and be prepared to end up in a hilarious circle jerk with carrots and cucumbers.
Presented by Rural Ranga.
Adam Seymour's, aka Rural Ranga's, artistic career spans visual and performance art. After exhibiting in NYC at MoMA PS1 he decided to create the award-winning and critically acclaimed Wank Bank Masterclass, which has been performed in London, Los Angeles, NYC, Edinburgh Fringe and all states of Australia. 
Seymour is recognised for his uniquely playful approach, exploring themes of sex, humour and satire with his dynamic personality.