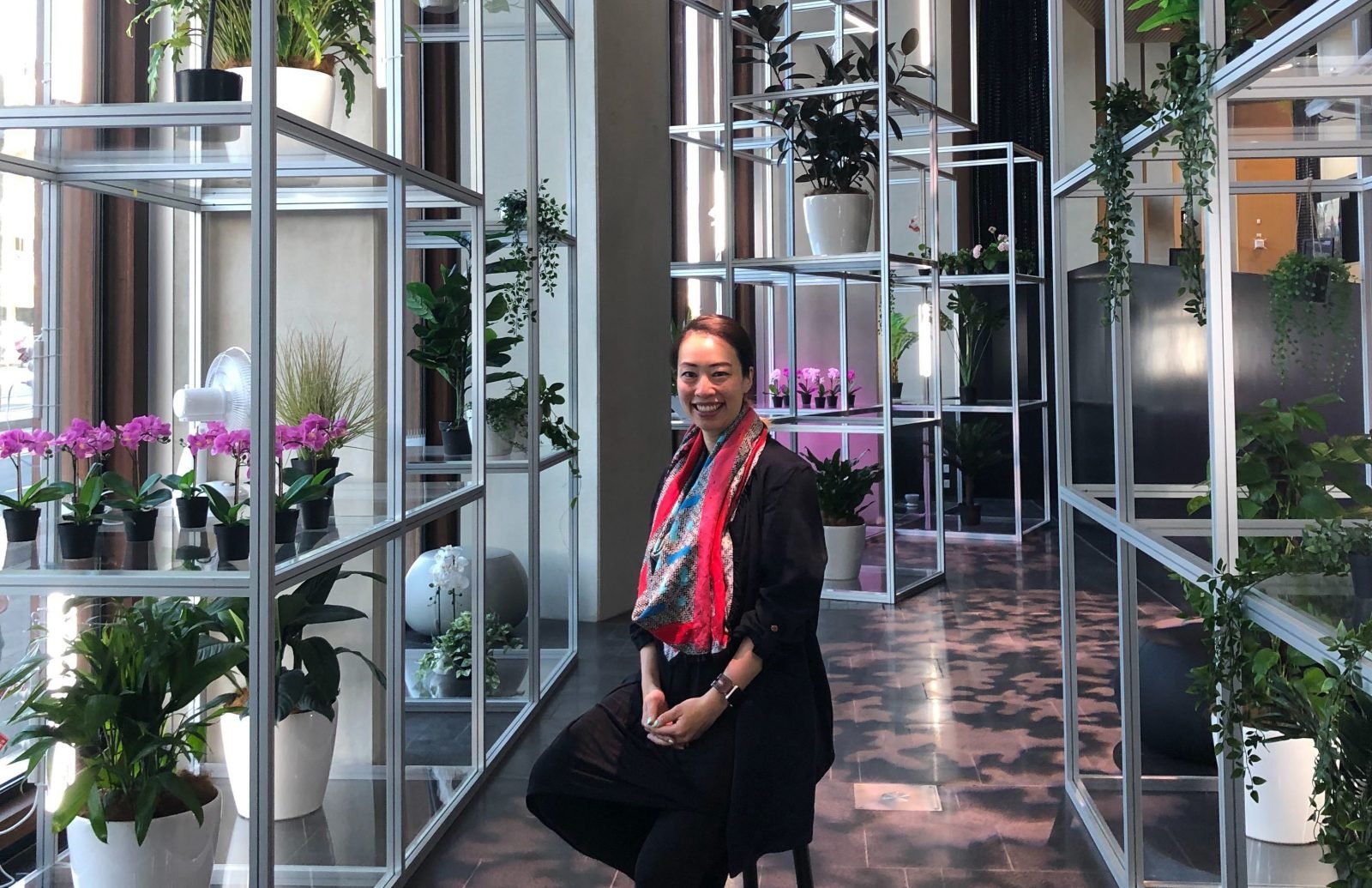 Exhibit Details
Ground LevelStreet Gallery
MOD.'s Take

Delve Deeper

Fresh Perspectives
Humans love nature. It's natural for us to crave it. That feeling of the spring sun on your skin after winter or being surrounded by plants is unlike anything else. It makes us less stressed and it makes our brains work better; it's part of our self-care. 
In the gallery at MOD. we are presenting a commissioned artwork by Ani Liu. Ani is an experimental artist and technologist. In Biophilic Fantasies, explore the differences between real and fake in nature. Can you fool your biology and feel the same peace from being surrounded by fake plants as real? What will this mean if there is a day in the future when most of our 'natural' experiences are simulated? 
Adelaide's a natural beauty 
Adelaide prides itself on its parklands. Devised by Colonel William Light as part of his original City Plan in 1837, the Adelaide Park Lands are the largest urban park in Australia. We are so lucky to live in a city that is surrounded by, and full of, green spaces for us to work, rest, and play in. At the same time, the Adelaide metropolitan area has only 10% of space dedicated to parks. This is actually the smallest amount of public park space in any capital city in the country. 
With increasing numbers of people living in apartments and without large backyards, it is important that we have high quality green spaces accessible to us. Research has proven that a 30 minute session outside reduces both stress and restores our energy. If you get intense hay fever, any exposure to nature can help. It has been found that by spending time looking out the window or listening to birdsong can also support those restorative processes that we get from being in nature itself.  
By designing green spaces for us to spend time in, we are more likely to be happy and healthy. Next time you're feeling stressed, take a break and go sit outside for a bit. See how you feel. 
Discover more:
Watch:
Read:
Listen:
We worked with a group of young people to review Biophilic Fantasies. Here's what they had to say…
At first I loved this, I love indoor plants. On further inspection I realised a lot was fake. It stresses me out being so unnatural. I'd rather there be no indoor plants than they be fake. — Jordan
I feel oxygenated. It's nice just to be in here. — Georgia
It makes me feel bad to see the fish in the tank. I have fish at home and it makes me feel uncomfortable to think that the fish could be dead. — Jacqueline
Fake plants or real plants, it doesn't matter to me. But the ones with lights they don't feel natural, so it makes me feel uncomfortable. If I want the feeling of being in nature then I wouldn't like to be near those ones. But if they're green then it won't bother me if it's natural or fake. — Denish
It makes me feel like I am spending time outside in nature even though I am not. — Nick
Credits
Ani Liu

Artist

Studio 1 Exhibitions

Build

Delene Weber

Research

Morgan Schebella

Research