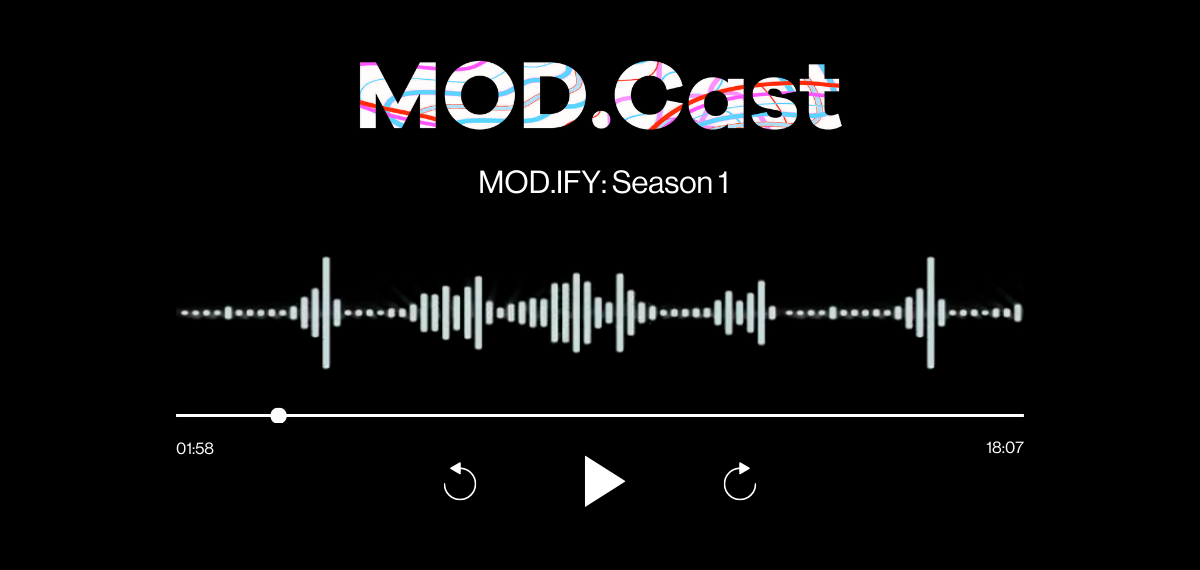 What happens when you bring together one of Australia's newest and most innovative public museums, MOD. with a trio of final year journalism students?  MOD.Cast – a four-part podcast season that asks some of the big and controversial questions young people want to understand.
The season explores reality in a virtual world, the blur between what is human and artificial intelligence, how the brain directs what we feel and how technology is changing what we know, understand and believe about our place in the world.
MOD.Cast Season 1 includes interviews with some of the creators of MOD.IFY – the first exhibition at MOD. including researchers, artists and designers.
You can find us here, or anywhere you listen to podcasts.