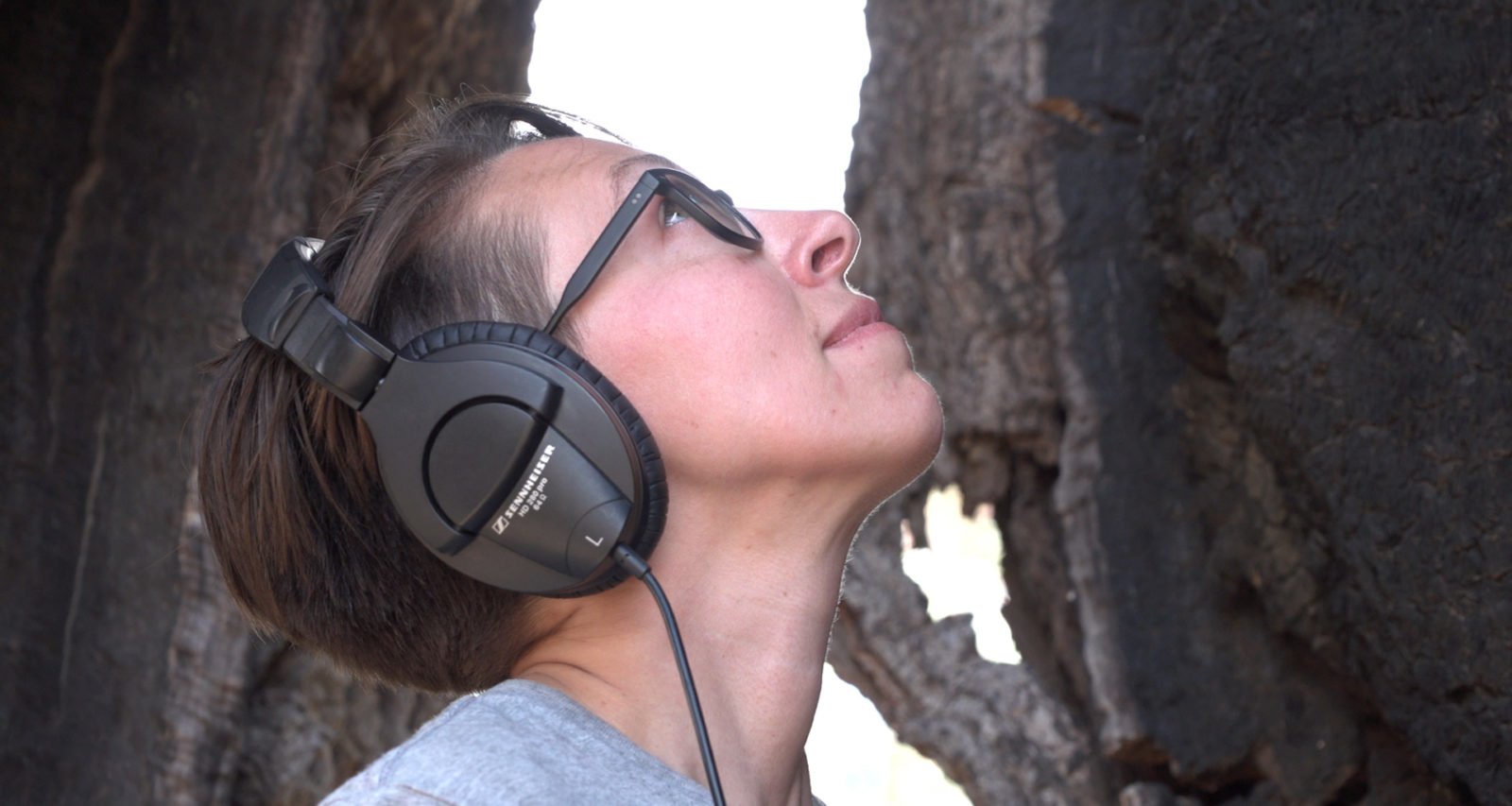 Exhibit Details
Ground LevelStreet Gallery
Close your eyes and listen closely.
Every location has a unique soundtrack, and Sit Down With… invites you to explore three specific sites without sight.
Each soundscape is made up of hidden, secret and unknown sounds collected from the three locations, all with significance to MOD. Created by South Australian artist Sasha Grbich, the soundscapes invite you to explore places and the environment through the sound rather than vision, and sit down with:
The River Torrens: flowing through the city and meandering beside MOD. the river is central to Adelaide's past, present, and future. Found sounds include fish, frog and insect voices, human activities and the vast movement of river water.
The skate park: MOD. is located on what was once a skate park. Sounds were recorded on the site and with the Adelaide skate community as they remember and trace the continuing significance of this location and skate culture for young people. Thank you to Jared Nicholson for contributing historical sound from the demolished Adelaide Skate Park.
A tree: What does a tree sound like? Sasha recorded the hidden noises a tree makes, visiting one of South Australia's oldest trees located in Forreston in the Adelaide Hills to record its sounds. The River Redgum is believed to be 600 years old and has significance to our place in Adelaide and on Kaurna Land.
Could you recognise a place just based on sound?
South Australian artist Sasha Grbich is an avid collector of strange things, including sounds, found footage, and stories. She creates experiences that explore the connection between art, everyday life, and local environments. In Sit Down With… Sasha invites you to explore locations through their soundscapes, and consider what it means to understand the world through hidden sounds.
Soundscapes are also important for measuring how healthy an environment is. There is a growing field of research that collects, and compares, the sounds of places over time to track environmental change. The more sounds a place the more healthy and biodiverse it is likely to be.
What does your place sound like?
Discover more
Read
Watch