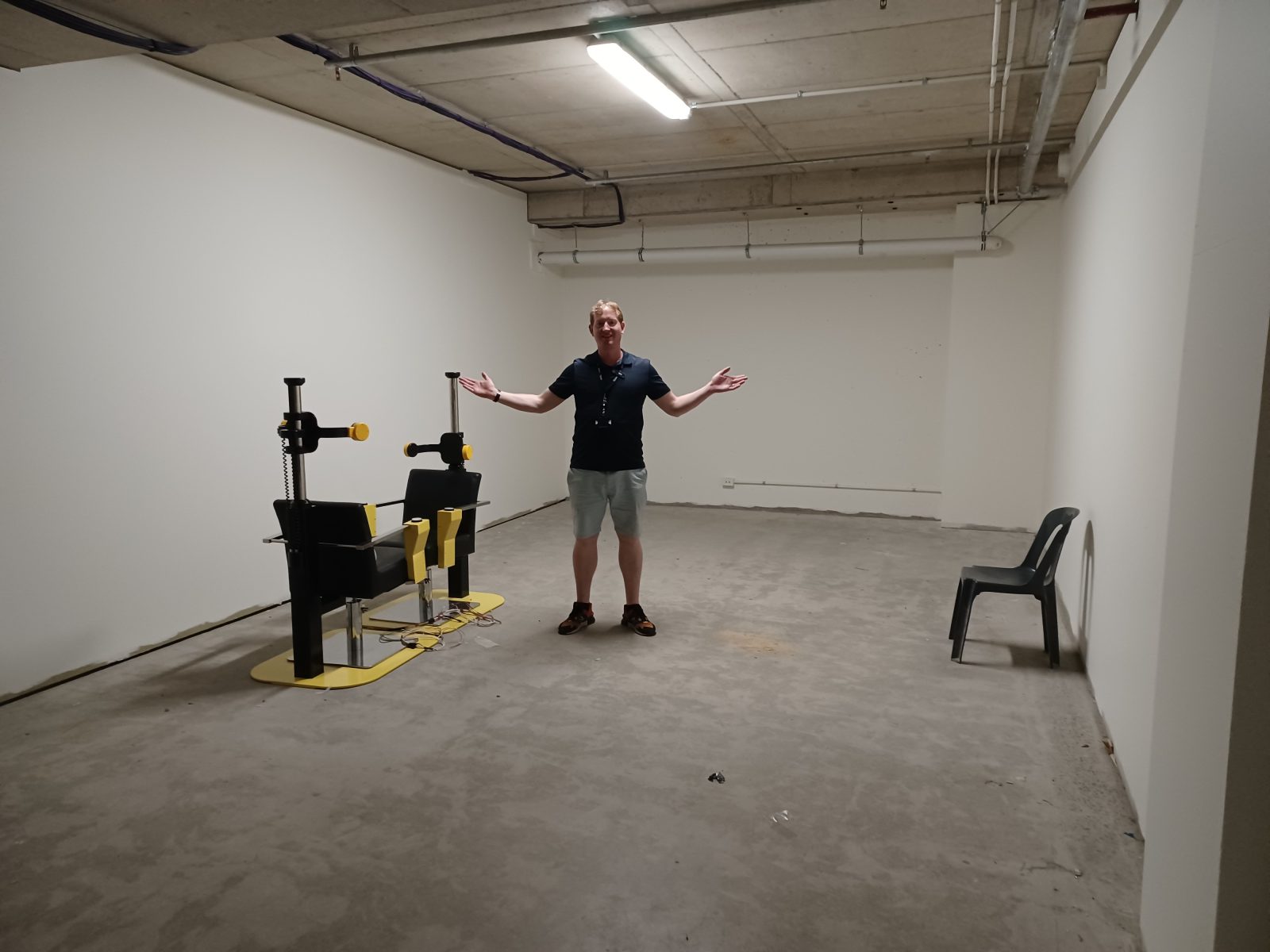 Transforming old exhibit components from trash to treasure
One of our guiding principles is being "Sustainable for Life". So when we come to the end of an exhibition, we endeavour to repurpose all the bits and pieces that have made up the exhibits on show in our galleries.
In the past, if we could not find a new home, or a suitable reuse for former exhibits, then we would put them in our storage spaces. These were colloquially referred to as "the voids". Over the course of three years, the voids have gradually filled with a collection of wooden and metal frames, aluminium diabond and Perspex in all shapes and sizes. These voids are not as bottomless as they may at first have appeared. We are now wanting to repurpose them as useable spaces for our visitors, so this put us in a tight spot! Someone needed to find a home for all these odds and ends. We needed to turn our potential trash into someone else's treasure.
Enter The Fixer
Enter me, in the role of "the fixer". I was asked to rapidly re-home these objects and empty out the voids for refitting within six weeks. As a moderator I am used to managing the trickiest of visitor questions, but this role was a daunting prospect. I wasn't sure how I was going to handle this task. Would anyone want this stuff? Would I end up filling skips full of ex-exhibition pieces from a future-focussed museum? Oh the shame!
I was not alone in this task, already my resourceful co-workers had provided me with a list of possible leads. As part of UniSA, we have access to a large institution with many different departments. So we could start by looking within.
Into the Void(s)
Down in the depths of the workshop was a great big pile of 1-metre square foam mats leftover from Training Ground when we tried to make exercise more fun. We offered them to UniSA Sport and they graciously took half of them. We then offered some to the City West childcare centre and they just couldn't say no to the remaining stack, plus some useful yoga mats left over from MOD.itate, to boot.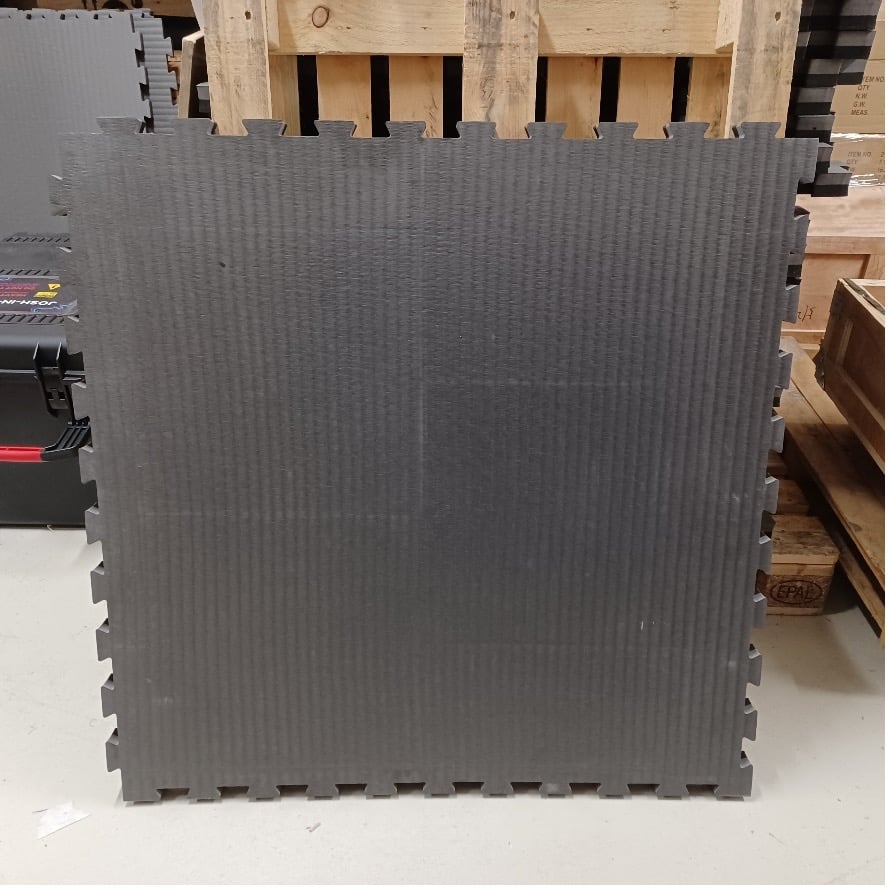 Another set of odd things included a collection of alien tubing from F.A.B.L.E, fake grass from our Street Gallery installation for MOD.IFY, cushions from Sleep Ops and round lamp shades that made up our Hedonometer. Luckily, our ever-creative friend and Cosmic Living Room set designer Bec Francis from If Creativity had a vision and a shipping container to house them up in the hills. We twice filled her 4WD with the random assortment.
Françoise Prion from The French Brace helped us by posting a collection of picture frames, tables and chairs from our SEVEN SIBLINGS FROM THE FUTURE exhibition to their Facebook community of arts workers and set designers. Several clever people came and collected these pieces, including this table with only three iPad-sized holes cut out of it.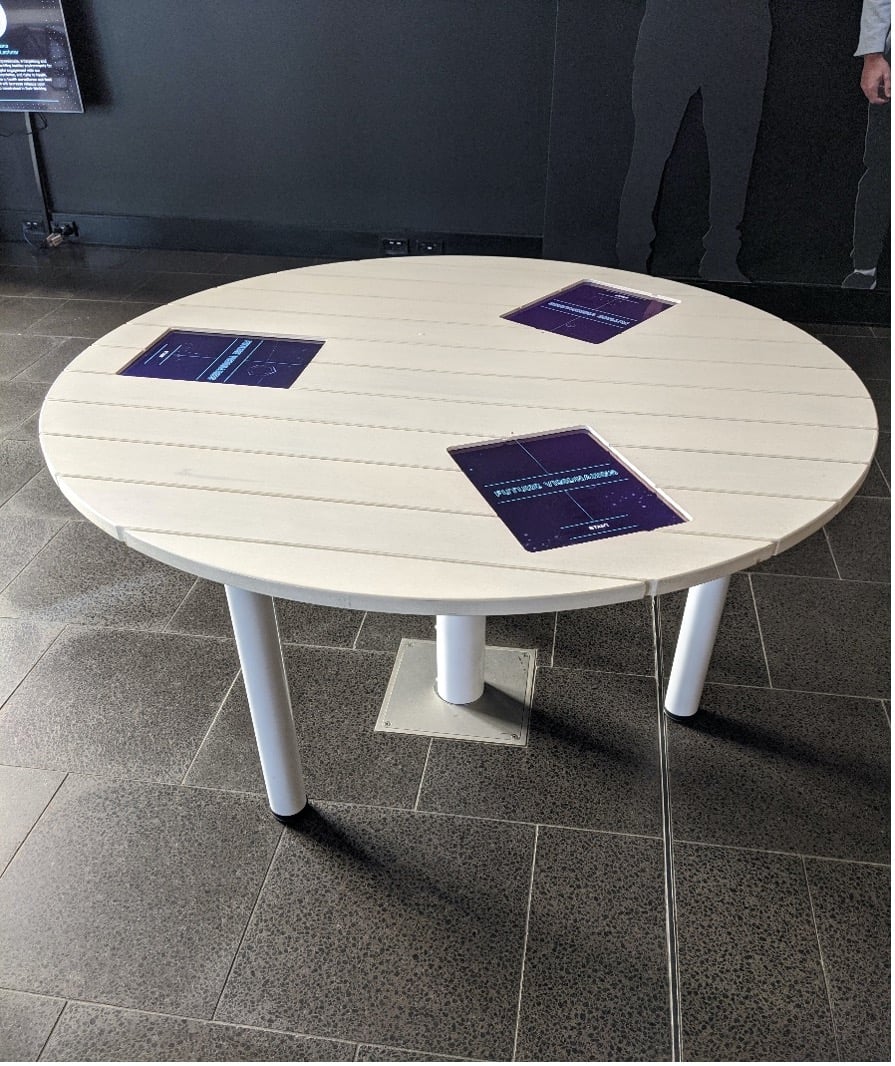 Many of our previous exhibitions have included temporary wooden frames and walls. We reached out to David Gordon from UniSA Creative. He was all too happy to load up their truck and take the collection of wood and diabond. These will be available for architecture and design students to use at the Design Construct Workshop at UniSA's Mawson Lakes Campus.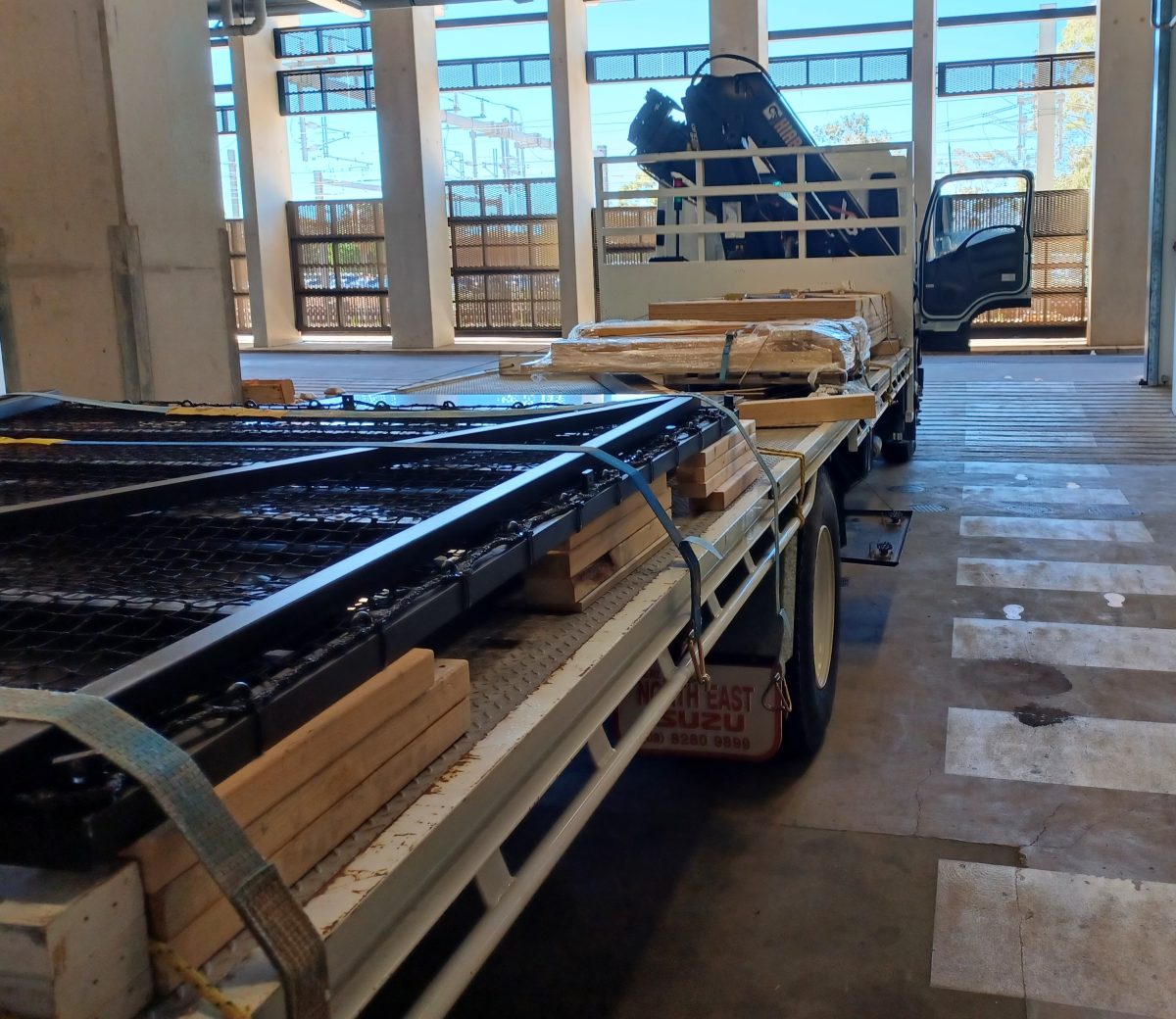 New Life for Exhibits
Custom Made, which was an engineering student project we had on display during IT'S COMPLICATED, also found a fitting new home at the Mawson Lakes campus where it will no doubt receive plenty of loving attention.
One of our most popular exhibit's this year were the native South Australian oysters in Sea-habilitation. Thankfully, we were able to find a home for the tank at Star of Sea School's Marine Discovery Centre. We hope many more people are able to marvel at the oysters and track the progress of the Glenelg reef there!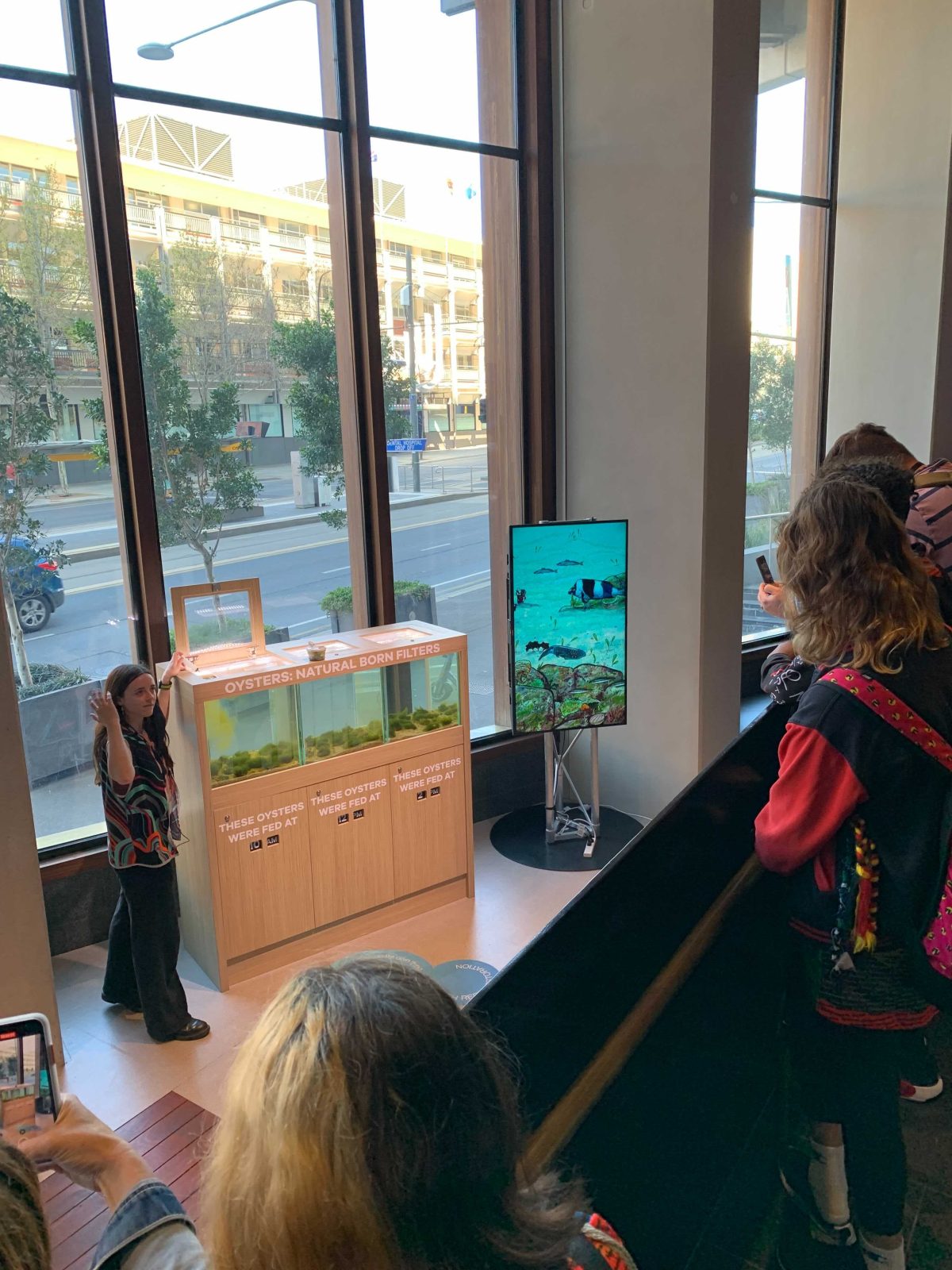 Keeping It Real
Unfortunately, we weren't able to find a home for everything. Luckily we do have a couple of extra spaces to store things. When we go offsite for events, such as WOMOD. and the Tour Down Under, we use two shipping containers to house our mobile exhibits. These have not had a lot of use in COVID times and are unlikely to be on display over the next year, so we filled them up with pieces of the tunnel from Birds and Bees.
We have managed to reuse some of our pieces, such as a large table, aluminium frames, plinths and black curtains for our next exhibition INVISIBILITY, which is currently being installed and will open in February 2022.
Sadly, in the end we did have to fill two skips with some of the leftovers – mostly large wooden flats. Although we didn't have the heart to throw away some items so the team has kept some souvenirs.
Overall we exceeded expectations. The result is a very tidy workshop and two newly empty voids full of potential for future use.