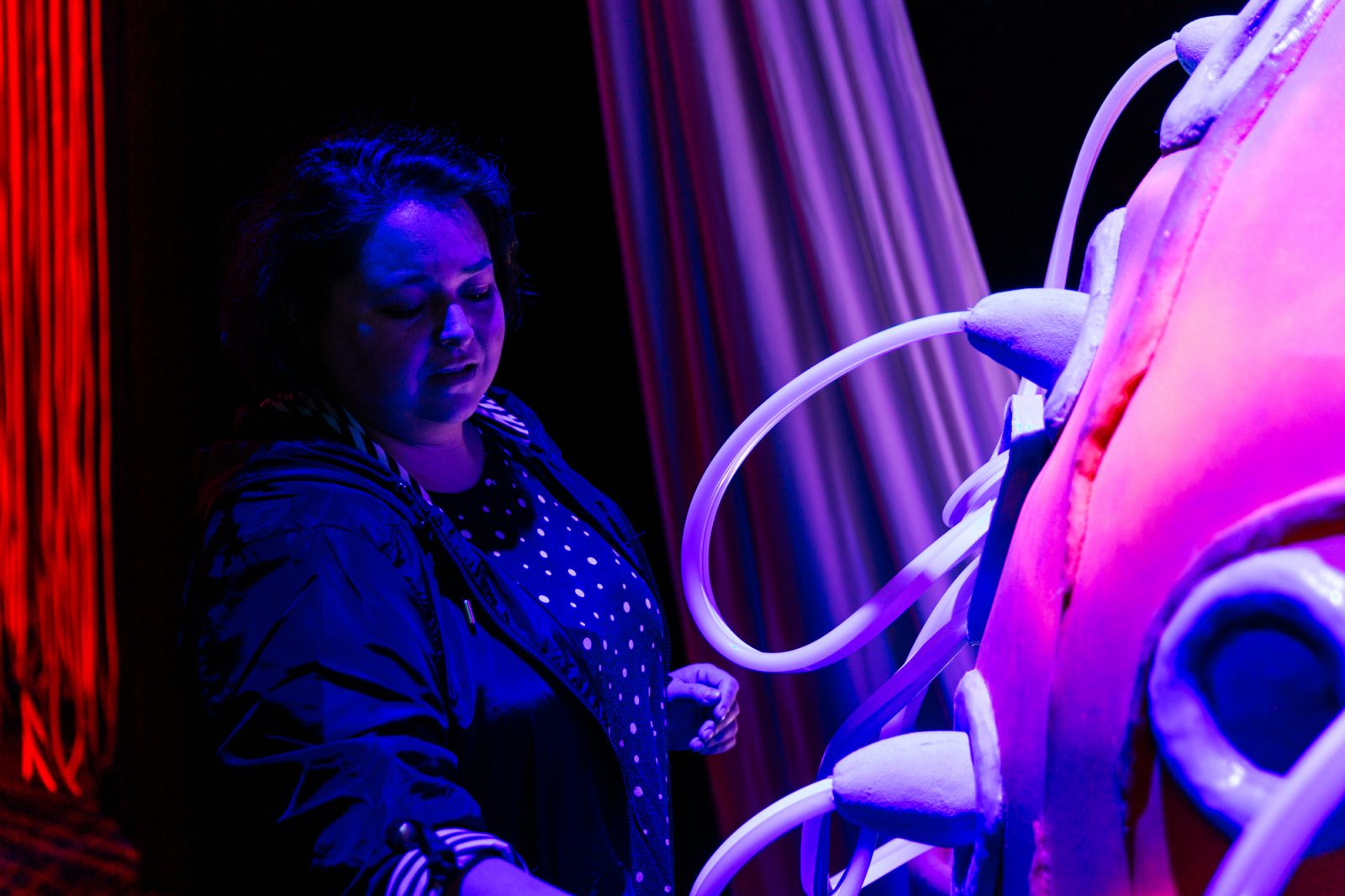 Here are 7 reasons you should come and visit MOD. during the holidays:
1. It's free and easy to get to
We are completely free! But if location is what you're after, we also have you covered. MOD. is conveniently located in the heart of the city and accessible from every corner of Adelaide. We are on North Terrace, adjacent to the Morphett Street Bridge. We are open every day except Monday and you can read more specific details about how to visit here.
But, to make it easy for you:
If you're coming by train we are a 5 minute walk from the Adelaide Railway Station
If you prefer to travel on the tram, we are right outside the City West Tram Stop
Bus friends, you're most likely covered but check Adelaide Metro for more details
2. We explore multiple realities
There aren't many places that have freely available virtual reality experiences, but we are one. VR is still a pretty new technology for most people. If you haven't had a go yet, we have two artworks in our Pleasure Arcade 5000. Scene Thru lets you explore a world full of patterns and psychedelic illustrations. Magic Mountain questions our access of bodies for pleasure and enables you to explore a topography made from bodies. It's pretty cool.
3. We are 100% photo friendly
It's undeniable that social media has changed our experience of art. Museums and galleries all over the world are changing, and MOD. is one of them. We have lots of galleries that are the perfect backdrop for you to take centre stage, or else to flex your photography skills in a unique setting. Check out our Instagram for inspiration.
4. Food is the way to our heart
FoodLore is our resident café and we absolutely love them. Run by sisters, FoodLore Kitchen change up the menu every week and have everything from burgers to laksa to doughnuts. Come in, explore the museum, and then eat yourself silly.
5. We're interactive
One of our main aims in all exhibitions is to be participatory. That means we want to get you touching and moving. We have a game called F.A.B.L.E. that transports you to space to interact with an alien. Download the App ahead of time and see if you can navigate the new relationship.
Or, come and play in our Training Ground. It's a 6 metre tall sculpture that doubles as a game. It tracks your movement and tests how quick you can move. Play on your own or race your friends, who can get the sculpture cascading the quickest?
6. Explore our neighbourhood
The North-Western corner of the city is an up and coming spot, we have a lot of other cool and arty neighbours. Check out Samstag or ACE Open for really great temporary contemporary exhibits, JamFactory for beautiful design, or SASA Gallery for our art students' work.
If you want to go further afield, we aren't far from the action in the city centre and the tram is free. If you want to keep it cultural, the Art Gallery and the South Australian Museum are both close by. Find a VR lounge. Take a walk along the Torrens. Or, if you want a shopping break there's Rundle Mall for that.
7. It's not what you know
The last reason to come to MOD. over the holidays is that we explore science, but not how it's done at school. Instead we try and show you how it can touch your life every day. One place you can see this is Symbiosville. It's a game we developed with QUT and inspired by the Sims. Design your Sym and then explore the world, seeing the impact of what you eat and do has on the millions of bacteria that live in and on you. If you haven't been to MOD. before, you don't know what you're missing out on.