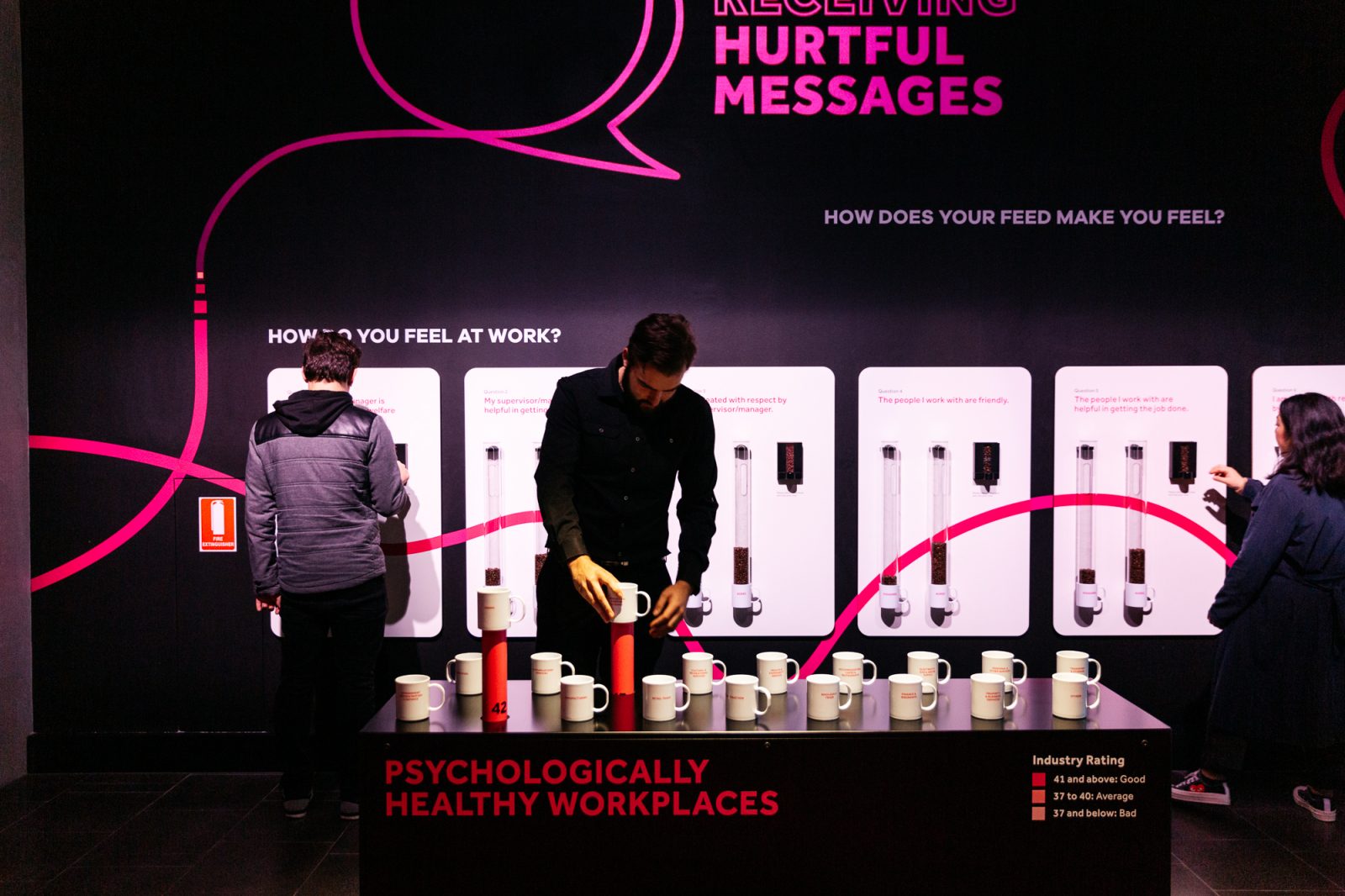 Connect For finished a little while back, but we have kept thinking about it. We've analysed your responses and  now we can take a look at how you connected with this exhibit.
Social connection affects us, our mental health and our wellbeing. We wanted to explore this with a look into supportive workplaces, the benefits of communicating in your own language and the role of social media.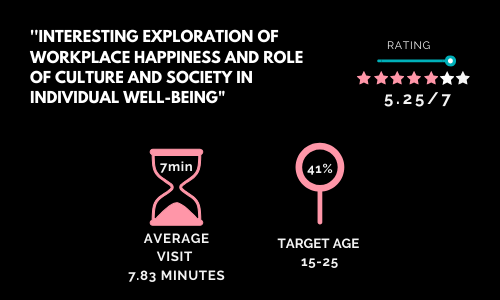 Your Say
When asked how Connect For made visitors feel, common comments were 'intrigued' and 'curious'. These words were not so surprising considering that Connect For scored highest of all evaluated exhibits for visitors wanting to find out more about the themes explored.
Others enjoyed that it was an opportunity to express their opinion, particularly about their workplaces. We included a few different opportunities for visitors to let their feelings out. This included voting for how supported they feel at work via a coffee bean poll and drawing or writing about their ideal workplaces. 94% of visitors engaged in these Supportive Workplaces aspects of the exhibit, and 44% rated it as their favourite part. We really liked hearing from our visitors about what a supportive workplace looks like to them too, and you can read a selection of the thousands of responses we received on our coffee cup cards here.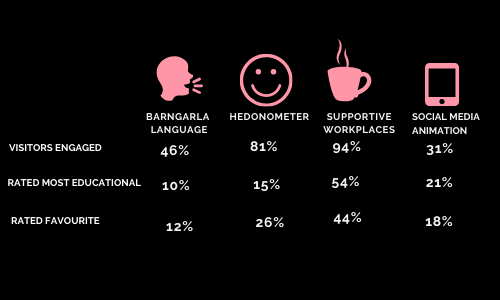 We talked to lots of visitors about their thoughts on this exhibit and really enjoyed the comments visitors shared when asked to describe they learned:
'Humanises people in their professions. Reminds you people aren't so different.'

'Gained a new perspective.'

'The exhibit had interesting explorations of workplace happiness and the role of culture and society in individual well-being.'

'Relevant.'
All of the data that we collected shows that visitors were engaged in the exhibit theme and enjoyed exploring the way social connection affects their well-being, in all its many ways.