Want to create new knowledge?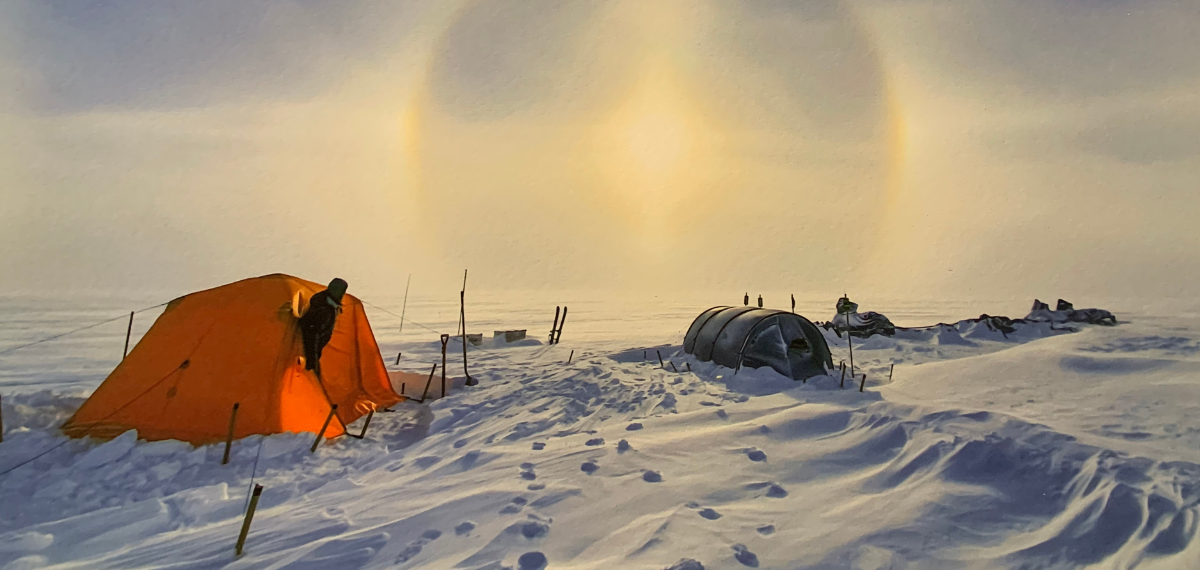 In Brief

Want More?

Accessible Resources
Learning in new environments, applying hands-on techniques to education and emerging into a changed landscape with a changed mindset. 

Sometimes the work we do pushes mental and physical boundaries, transforming ideas into innovative realities. Submitted as part of The University of South Australia's Images of Research and Teaching competition, these images encapsulate the different ways this is happening across the University, and the people who make it happen.
The University of South Australia's Images of Research and Teaching competition celebrates the breadth and diversity of our innovation, and the people who make it happen.
This is a selection of images from the submissions which reflected the theme of FLEX, pushing boundaries.
Katie Gloade – AFLW leading and learning on and off the field

'This photo encapsulates my research journey and the journey of Women in Australian Rules Football….The integrated, hands-on model using AFL role models, particularly females and Indigenous players, impacts motivation, self-regulated learning, and increases STEM retention.' 

 Katie is studying a Doctor of Education at the University of South Australia. She works for the Adelaide Crows Foundation to design and deliver the curriculum-aligned STEMfooty to 3000 students annually. Katie's research revolves around the principle of using sport as a vehicle to develop students learning, confidence, literacy and STEM skills. The picture was taken at Fregon Anangu School, in the Anangu Pitjantjatjara Yankunytjatjara (APY) lands.

Cassie Knox – My real world

'1720m above sea level, this is where I am getting my degree' 

 Cassie is an online student studying a Bachelor of Health Science (Diet and Nutrition).

Jade Pearson-McKenzie – A gap between communities

'The imagery reminded me of the split between Australia's rural and metropolitan communities, so close in proximity and running side by side but experiencing completely different conditions.' 

Jade is a Nuclear Medicine student interested in the healthcare system especially within rural communities, having experienced first-hand the healthcare challenges facing these places. This photo, taken at Lake MacDonnell on the Eyre Peninsula, exhibits a natural phenomenon where the salt lake meets the sea. This location has significance to rural and indigenous communities surrounding it. 

 

Kate Selway – After the storm, the sun

'We had bunkered down in our tent on the Greenland Ice Sheet for a day and a night, battered by a storm that buried half our camp. When we finally emerged, we were greeted by this incredible display. The halos and arcs form when ice crystals in the atmosphere interact with sunlight – a jaw-droppingly beautiful reward for enduring the harsh conditions.' 

Kate is a geophycisist in the MinEx CRC at UniSA. In her research she images the deep Earth, like a doctor taking an x-ray of a body. She analyses those images to understand how the Earth formed and is continually evolving. 

Delene Weber – Future Cultural Burning Advocates

'The teaching is very hands-on with students participating in a cultural burn and yarning with Aboriginal leaders about key issues.' 

Delene is a Professor of Environmental Science. She helped develop the course 'Fire and Culture' following the growing interest in cultural burning after the Black Summer Fires. With expertise in fire science and Aboriginal content this hands-on course encourages students to explore different aspects of fire with attention to the role of cultural burns for healing Country and fuel reduction. This image shows students in Nukunu country learning the importance of cultural burning.

Joti Weijers-Coghlan – site survey

'This project is part of an on-going research and teaching agreement with Martins Well Rangeland Reserve, providing students with hands-on experience in the design and construction of prefabricated buildings for remote sites.' 

Joti coordinates the Design Construct experience within UniSA Creative, which teaches students through the design and construction of live projects in remote parts of Australia. This image captures UniSA architecture students in the Flinders Ranges undertaking a site survey to set out new campsite amenities.  
Audio description to come
Credits
Jade Pearson-Mckenzie

Photographer

Kate Selway

Photographer

Katie Gloade

Photographer

Delene Weber

Photographer

Joti Weijers-Coghlan

Photographer

Cassie Knox

Photographer

Walls That Talk

Production