Do you want to explore our First Nations history and culture?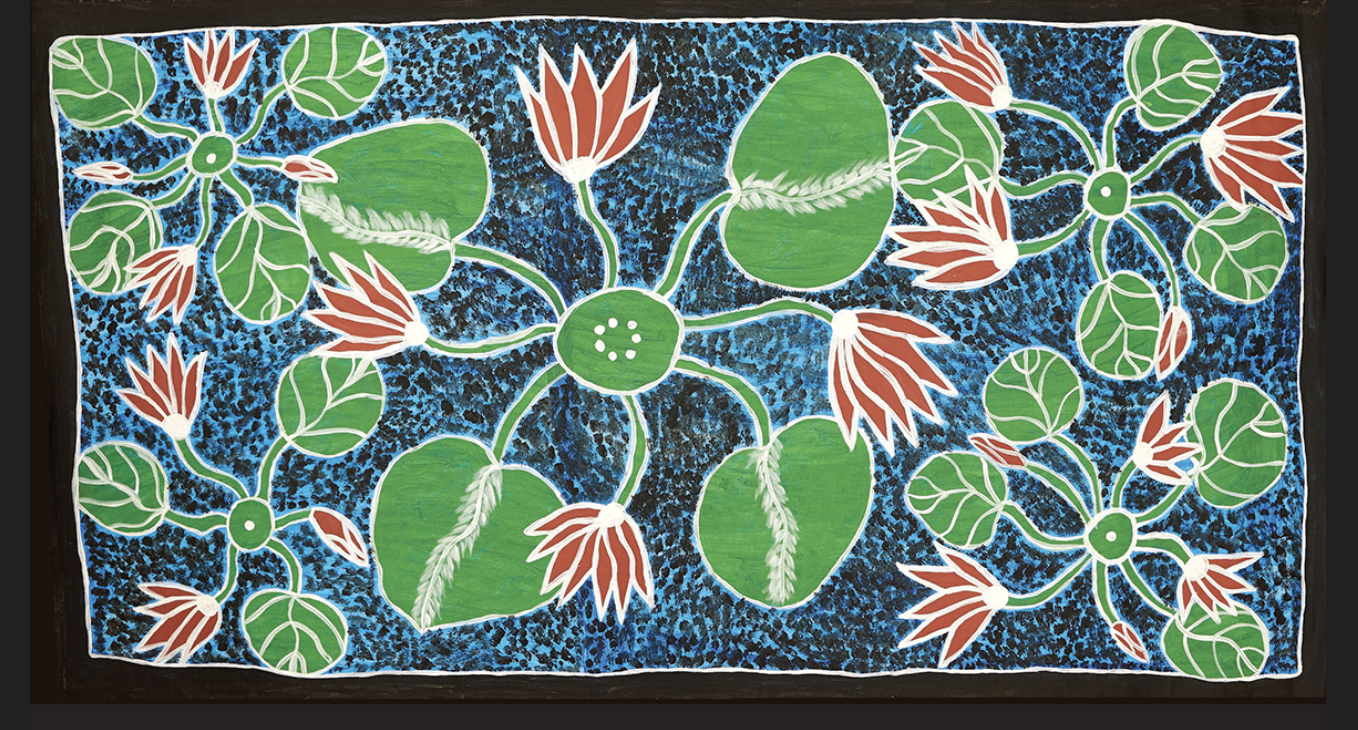 Use your own device to reveal hidden layers of Freshwater-saltwater stories from Yolŋu Homelands in North Eastern Arnhem Land using AR.
Miny'tji draws on the customary design and art practice of the Yolngu of East Arnhem Land. This rich tapestry of totemic imagery is boldly brought to life in 3D animation and revealed using Augmented Reality.  
Building on ten years of collaborative cultural activities on Yolŋu Homelands, this work-in-progress presentation offers glimpses of current, past and future educational and immersive curatorial experiences.  The project highlights the infrastructural developments required to better equip communities with the requisite skills and training for curating 'Metaverse Mala' – the transmission of immersive interactive cultural events and engagements direct, from Homeland to Exhibition.  
This work is presented by Goŋ Wanhurr, an Indigenous-owned and operated not-for-profit organisation based in North Eastern Arnhem Land. Goŋ Wanhurr promote Yolngu Homeland empowerment through arts and cultural engagements.
Mäna (Shark)

Artist: Sally Nirrkuiga Mununggurr (Dhuwa)

Language: Djapu clan | Dhuruputjpi Homeland, East Arnhem, NT

Nyŋaḻa (Fish)

Artist: Wendy Yamarrawuy Munyarryun (Yirritja)

Language: Wangurri clan, Dhalinybuy Homeland, NT

Wakwak (Water Lily)

Artist: Sharon Wutjawuy Gurruwiwi (Dhuwa)

Language: Galpu clan, Dhalinybuy Homeland, NT

Mutjalanjal (Dolphin Breeding Season)

Artist: Steven Guruminbuy Marika (Dhuwa)

Language: Rirratjingu clan, Dhalinybuy Homeland, NT

Artist Desciption:

"THE SEASON OF THE DOLPHIN: In the Northeast of Arnhem Land there is a place called Bremmer Island (Dhambalaya), which is not far – just an hour boat ride – from the town of Nhulunbuy. There are two moieties in Homelands, and there is Dhuwa and Yirritja country. The Dhuwa sing the Dolphin songs around Dhambalaya, which is Bremmer Island. The clans who sing this song are Rirratjingu, Gälpu, Djambarrpyuŋu. It is a very special totem to us. These days we don't see much [dolphin], because too many ships come from overseas. But our songs are still alive as we sing them [as they] come and go. When it is breeding time they come back and whistle as they cry for the island they love, Dhambalaya – Bremma island." Gurumin Marika.

Miapunu Rrathan (Turtle Breeding Season)

Artist: Steven Guruminbuy Marika (Dhuwa)

Language: Rirratjingu clan, Dhalinybuy Homeland, NT

Artist Desciption:

"In October to December the turtle nest, and lay their eggs in the sand. They always do. Yolŋu traditional people hunt turtle with harpoon on a boat like today and in the past old days. Yolŋu sometime go out to get one or two turtle for special occasions, like ceremonies. Dhuwa sings turtle – Rirratjingu – Djapu – Djambarrpyuŋu clans all sings turtle, the green back." Gurumin Marika
Credits
InDigiMatha Immersive Lab in association with Goŋ Wanhurr Productions

Artist

Walls That Talk

Production