Eager to say a lot more in language?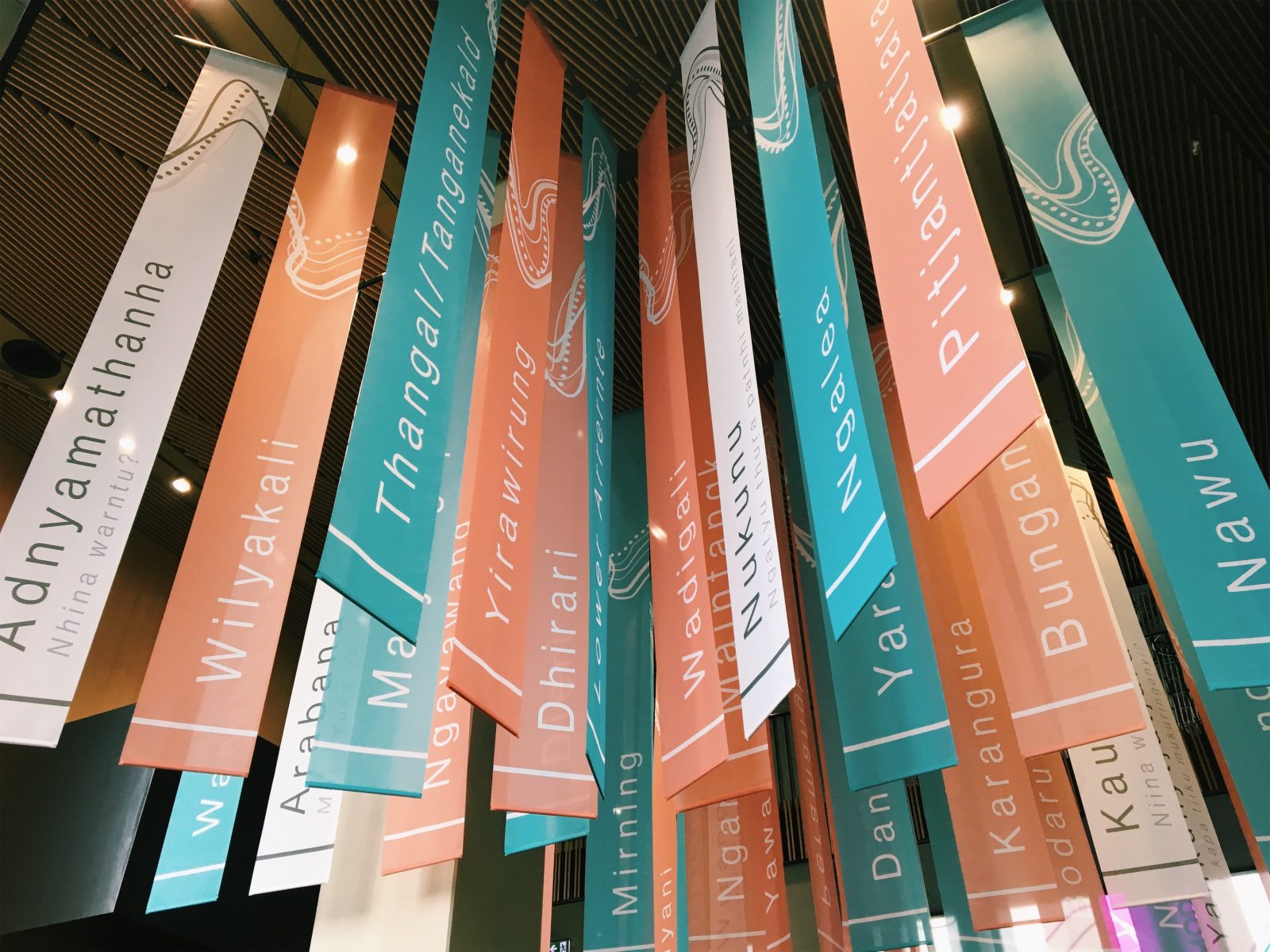 The Department of Welcome celebrates culture, language, and the ritual of welcoming people onto country that has allowed for peace between South Australian Aboriginal language groups.  
Keep an eye out, you will discover the 44 distinct language groups and find phrases embedded among the banners, welcoming you onto country.
How do you know if you're welcome?
Aboriginal and Torres Strait Islander peoples have experienced a long history of exclusion from Australian society and culture. Australia's history of dispossession and colonisation emphasises the disparity between Aboriginal and Torres Strait Islanders and non-Indigenous Australians.  
The Department of Welcome represents welcoming and acknowledging protocols into a formal post-reconciliation setting. MOD. recognises Aboriginal and Torres Strait Islanders as the first Australians, their connection to country, and the diversity of language groups that exist within South Australia. 
The Department of Welcome is a collaboration between MOD., Michelle Magias, and the Mobile Language Team at the University of Adelaide. The following phrases were selected by the Mobile Language Team with appropriate community consultations for our use in this exhibit.
Nhina warntu?
Are you well? 
Mai. Yuka-ra.
Okay then. Come in peace. 
Niina wathangku? 
Where are you from?  
Ngatyu thuṛa patnhi manhani. 
Friend, come here. 
Ngana Wirn?  
Who goes there (who's there)? 
Nyuntu kapa tiiku mukuringanyi?  
Would you like a cup of tea?
Discover more
Explore
Read
Credits
Mobile Language Team, University of Adelaide

Research

Michelle Magias

Design

Walls that Talk

Build