Interested in making your own game for understanding?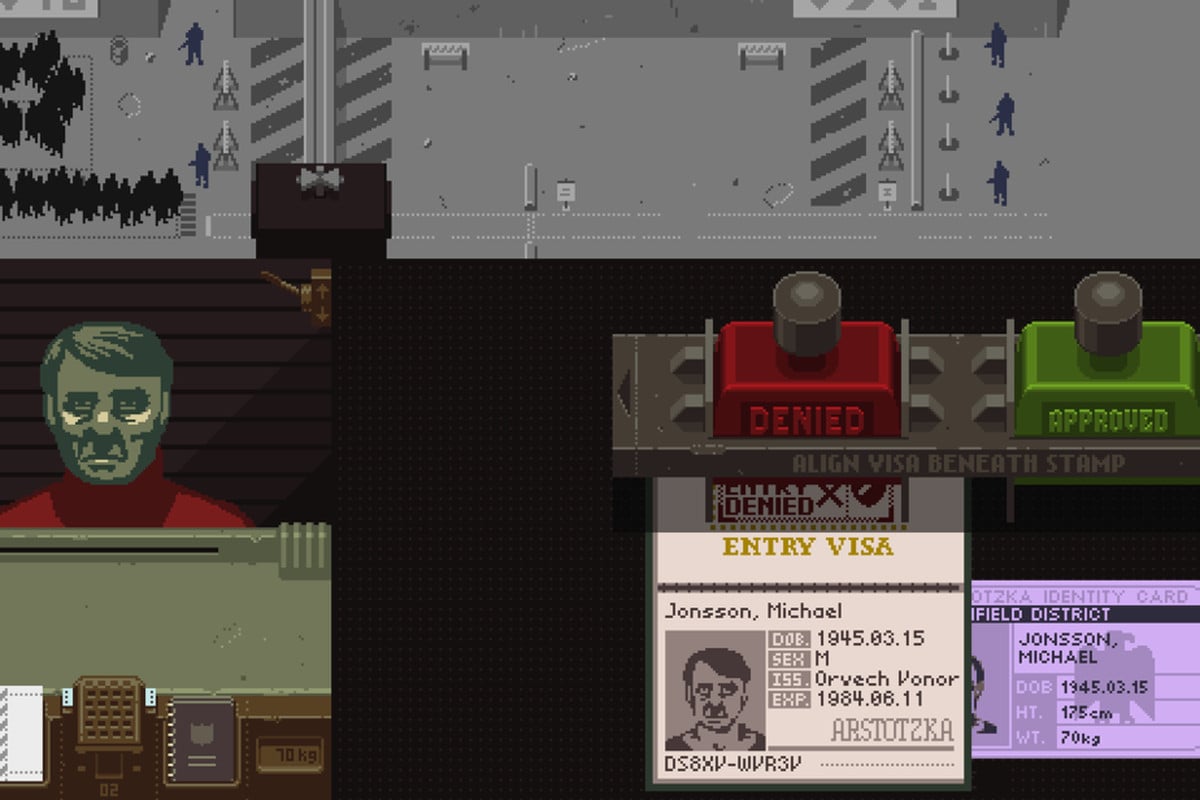 Exhibit Details
Ground LevelStreet Gallery
Video games get a bad rap. A lot of them are violent and are said to foster aggression in their players. However, there are a growing number of game developers creating games that are a little different. These games promote understanding, build empathy, or need players to cooperate to succeed. 
In Games for Peace, you have the opportunity to play through a game that educates you about fake news, that puts you into the well-worn shoes of a fleeing refugee, or that asks you questions about yourself that you may rather not answer. How will you respond?
Video Games 

in Support of Peace
In 2016 UNESCO published a report titled "How Digital Games Can Support Peace Education and Conflict Resolution". This report argues that video games allow players to negotiate ethical dilemmas and shift their perspectives.  
Developers are coding their own struggles and experiences into their games. Some of these video games have explored depression, terminal illness, and citizen survival of war.  By playing a video game, you are given the opportunity to see life from another perspective, and to shape your understanding.  
In Games for Peace, we are spotlighting a selection of video games that we think do their bit to promote peace education through empathy, cooperation, and resilience. We recommend you keep looking beyond these games, there are a lot more out there.
Bad News Game (2018) by DROG 
This version of the Bad News Game was produced for MOD. to arm Australians against fake news. Take on the role of a fake news producer and immunise yourself against misinformation. Follow the prompts, grow your follower count, earn credibility, and build a fake news empire. 
Find the full-length, original game here.
Bury Me, My Love (2017) by The Pixel Hunt, Figs, and ARTE France
'Bury me, my love' is an Arabic saying meaning 'I hope you live a long life'. The saying takes on deeper meaning in this game. Your wife, Nour, has decided to flee Syria, but you are staying behind. Exchange text messages with Nour on her long and dangerous journey and help her make decisions to survive.  
Get it on the App Store or Google Play.
Florence (2018) by Mountains and Annapurna Interactive
Florence Yeoh is a regular 25 year old Malaysian-Chinese-Australian. She goes to work, she comes home, she eats dinner in front of the TV, she is in a bit of a rut. Then she meets Krish. Following the highs and lows of a relationship, Florence depicts the diversity of contemporary Australia that popular culture often skirts over.  
Get it on the App Store or Google Play.
Never Alone (Kisima Ingitchuna)  (2016) by Upper One Games and E-Line Media 
Never Alone (Kisima Ingitchuna) is a game created in collaboration with the Iñupiat, Alaskan Native people, and developed from their traditional stories. The game is centred around Nuna and her Arctic Fox as they search for the source of an eternal blizzard. As you play you will guide both of the characters using their different strengths, while hearing stories from Alaskan Native Elders. 
Get it on the App Store, Google Play, or Steam.
Ninja Pizza Girl (2015) by Disparity Games  
Ninja Pizza Girl is a fast-paced game about bullying, emotional resilience, and pizza. As Gemma, a 16 year old pizza-delivering ninja, you must hold your head high as you face merciless bullies and deliver pizza within the time limit to keep your family's business intact.  
Get it on the App Store or Steam. 
Pandemic (2013) by Z-Man Games and Asmodee Digital 
First released as a board game, Pandemic is based on the premise that four diseases have broken out. Take on the role of a team of medical specialists and work together to find a cure. The game uses cooperation, not competition, in attempt to save the world. 
 Get it on the App Store, Google Play, or Steam.
Papers, Please (2013) by Lucas Pope 
War has ended between the communist state of Arstotzka and its neighbour Kolechia. You have won the labour lottery and have been sent to work as an immigration inspector. Will you make decisions based on what is best for the people who need your help, for the government, or to protect your family? 
Get it on the App Store or Steam.
Sheltered (2016) by Unicube and Team 17 Digital Ltd  
Your family has survived nuclear disaster and have been lucky to find refuge in an underground shelter. Protect your family and help them to survive threats as you hunt for food and supplies. Be warned, there are difficult decisions ahead; will you bury your dead pet dog or eat them to survive? 
Get it on the App Store, Google Play, or Steam.
The Westport Independent (2016) by Double Zero One Zero and Coffee Stain Studios 
The Westport Independent is the newspaper of a society under Loyalist government rule. As the editor you must decide what to publish and how to manage your staff. Will you choose to censor the truth or reveal it? Do you want the paper to be a tool for propaganda or to support the rebellion?  
Get it on the App Store, Google Play, or Steam. 
Discover More
Watch
Read
Listen
Credits
Molten Studios

Design and build