Interested in fighting the filter-bubble?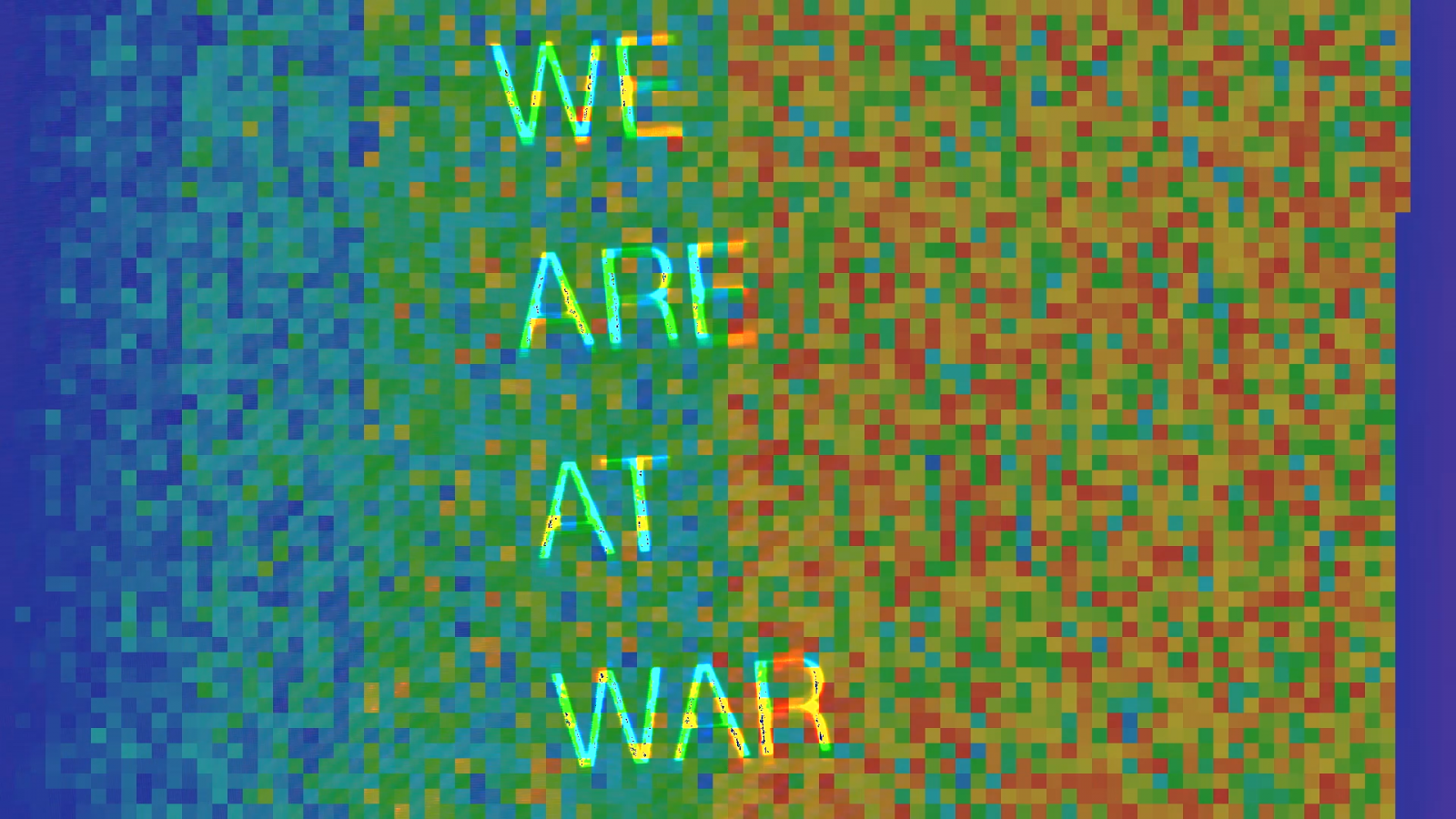 Some people say World War III has already started, fought on the internet through the spread of information. Filter bubbles, "post-truth", fake news, and ideological battles reach out from behind screens, manipulating reality. 
Trigger Warning is a speculative fiction film set in a near-future of escalating mistrust and conflict, enabled by the algorithms that control our social networks and news feeds.
The internet brings us together, but also divides us like never before. What needs to change for us to truly be united?
Please note: Trigger Warning is a short film experience that is 7:30 minutes in duration. The film will run every 10 minutes during opening hours. There is a capacity of 30 people per session. Trigger Warning is rated M and is recommended for Mature Audiences. No photographs. 
About Superflux
Superflux create worlds, stories, and tools that provoke and inspire us to engage with the precarity of our rapidly changing world.
Founded by Anab Jain and Jon Ardern in 2009, the Anglo-Indian studio's early work brought speculative design approaches to new audiences, working for some of the world's biggest like Microsoft Research, Sony, Samsung and Nokia, and exhibiting work at MoMA New York, the National Museum of China, and the V&A in London.
Over the years, the studio has gained critical acclaim for producing work that navigates the entangled wilderness of our technology, politics, culture, and environment to imagine new ways of seeing, being, and acting. The studio's partners and clients continue to grow, and include Government of UAE, Innovate UK, Cabinet Office UK, UNDP, Future Cities Catapult, and Forum for the Future.
Discover more 
Read
 

Explore

 
 

Play