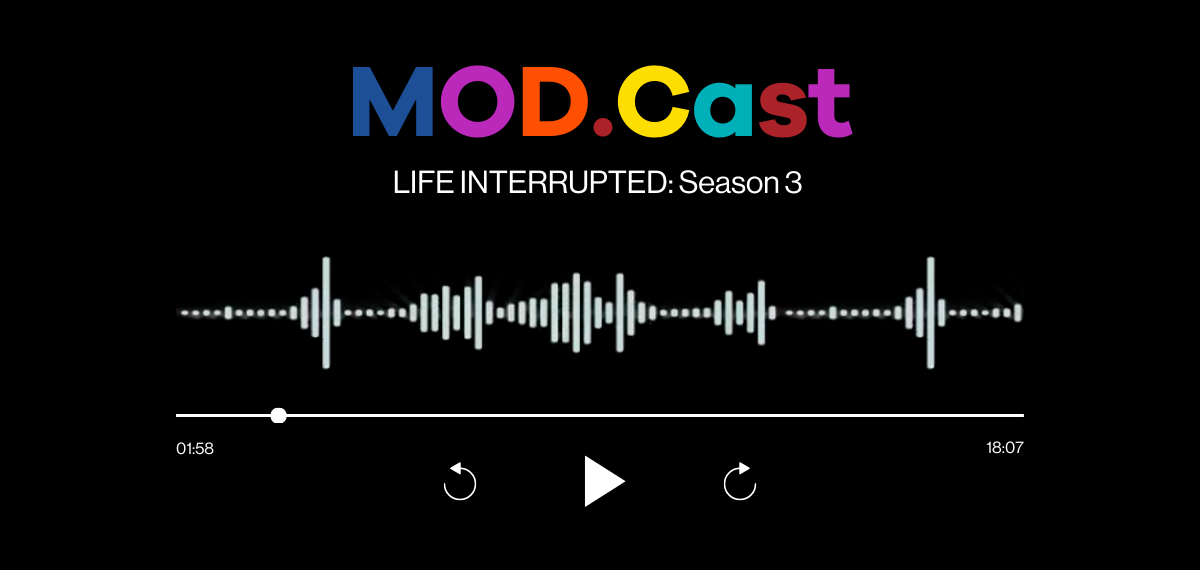 When the COVID-19 pandemic hit humanity in late 2019 we suddenly realised that the systems that hold us together are fragile.
In this season of MOD.Cast we have teamed up Radio Adelaide and UniSA Journalism students to explore the underlying themes of our online exhibition LIFE INTERRUPTED.
A six part series, this season delves into our understanding of what is considered 'essential' and how we have had to find new ways to work, study and create, to be together while apart, take care of ourselves and others as well as find ways to build a similar but different world.