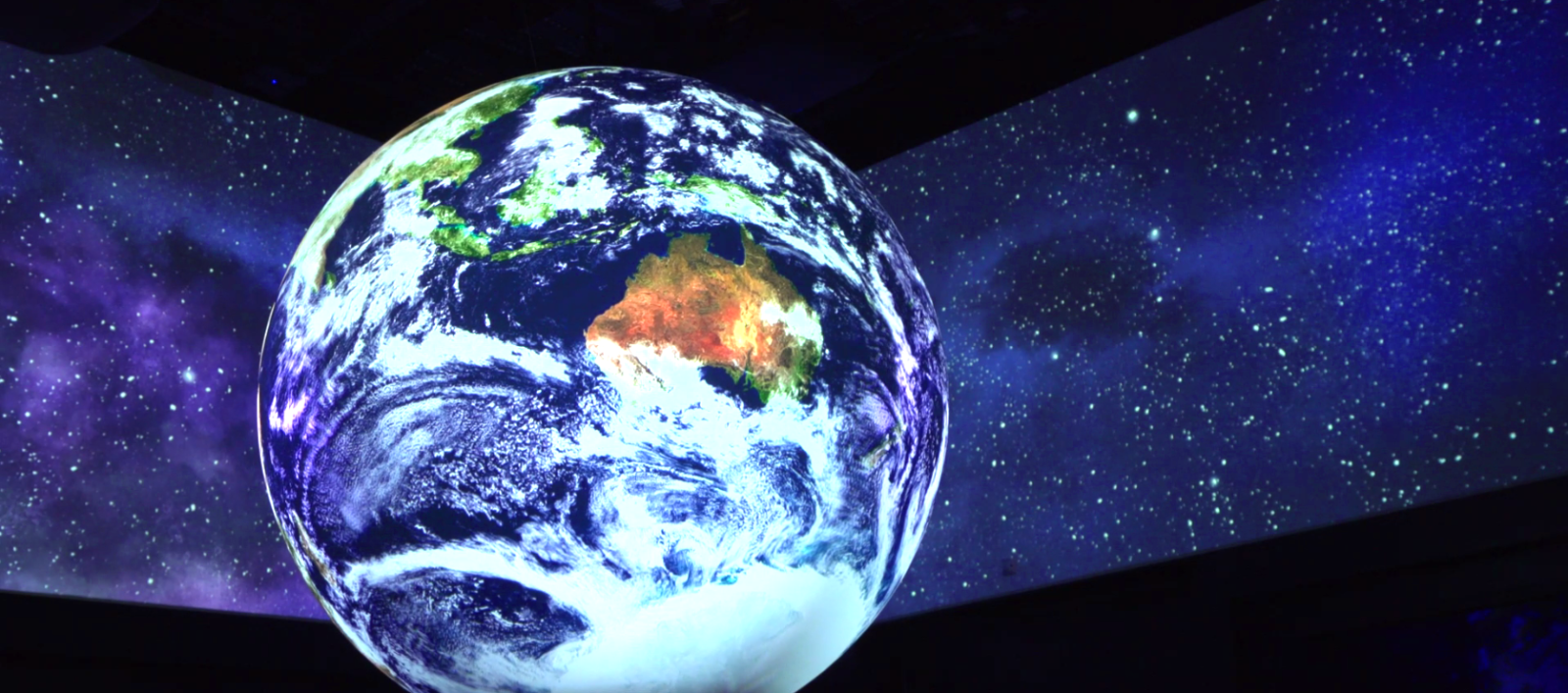 We're all in this together.  It's a reminder of how connected we are on planet Earth, the only home we have.  It's funny how a time of crisis can deepen these feelings.
Astronauts often say that seeing the Earth from space transforms your relationship with the universe. That the Earth is more clearly part of the larger whole — it's called 'the Overview Effect'.
If you've ever visited us at MOD. you may have been captivated by our beautiful Science on a Sphere, that allows you to explore the Earth in rich detail, or visit the planets of our solar system, or even the terrain of some of the thousands of exoplanets that are out there.  We're sorry we can't open the doors to you right now, but you can download the Science on a Sphere app to experience the beauty of our fragile home planet from your home.

How do you understand the universe?
The science of astronomy is only one way of knowing the universe. Storytelling, observation, dreaming, art, philosophy, exploration, and experience are other ways that we can make sense of the solar system around us. First Nation perspectives offer you Aboriginal ways of knowing science, the sky, and place. Follow these stories…
*Disclaimer: This video is presented by MOD. at the University of South Australia for the purpose of disseminating information free of charge for the benefit of the public. This story and video is copyright. The permission to reproduce copyright protected material does not extend to any material on this site which is identified as being the copyright of a third party. Authorisation to reproduce such material must be obtained from the copyright holders concerned.*