Do you want to design new worlds?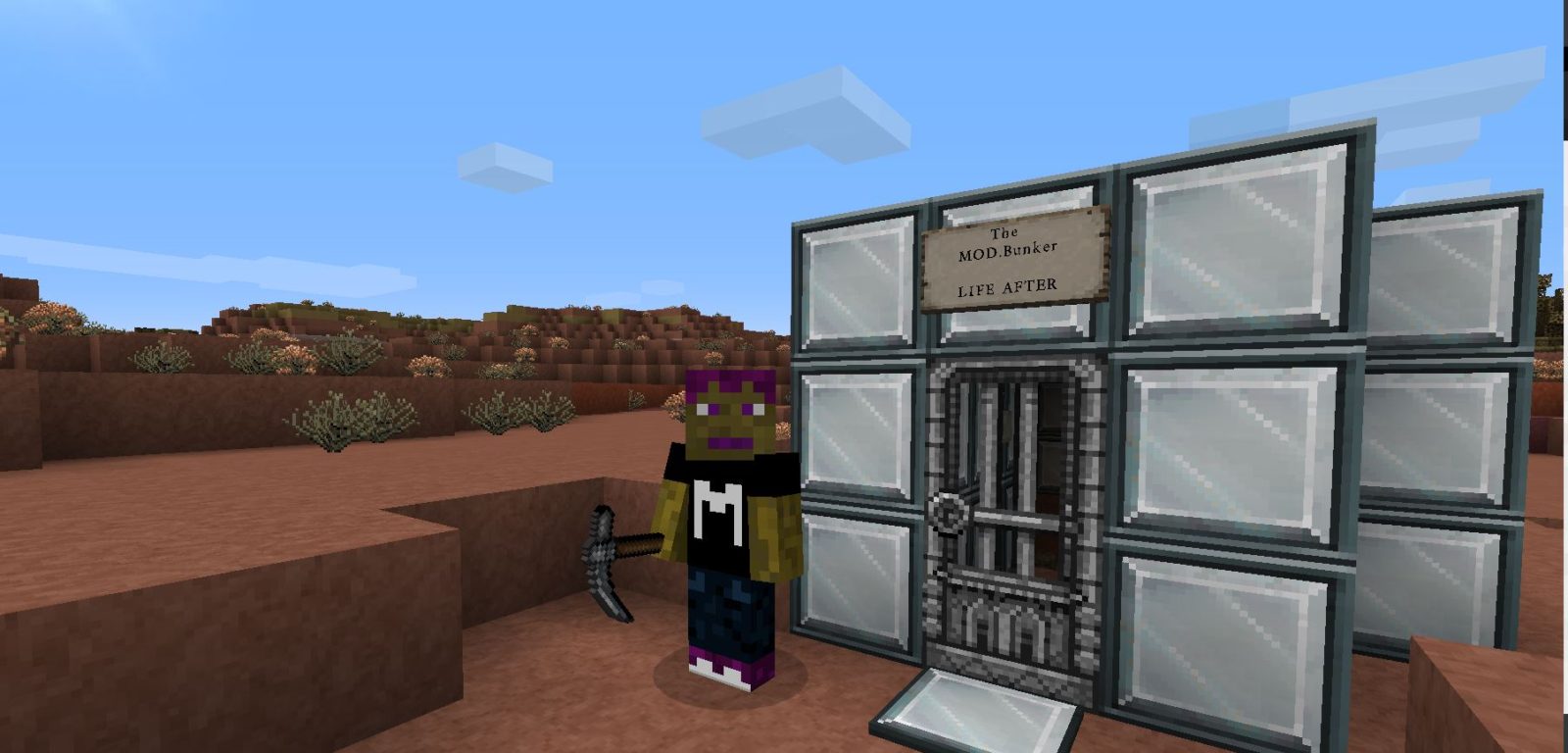 Life After

Biophilic Fantasies (Archived)
Ever wondered what we do after an Apocalypse?
Join us in Minecraft where we start our journey in LIFE AFTER in the MOD.bunker, 6000 days after the Apocalypse.
Our mission: survive together!
Will we work together to rebuild a paradise, or rough it alone and hope for the best?
We have changed to a new server to reflect that our world is still in a state of constant change. We are going from a strange period of isolation back to trying to getting things back to normal.
Can we ever get there or are we changed forever?

The new exhibit, MOD.craft: LIFE AFTER is played on the JAVA version of Minecraft and is recommended for ages 13+ (Watch out for zombies!).
To play with us, click Multiplayer and enter the server address 139.99.145.69
MOD.Craft will be open Tuesday-Friday from 4pm-7pm.
There's also an interactive map so you can follow along, even if you aren't in the game.
How can a community come together when you cannot physically come together? This was a question that the whole world has been focusing on. There were more articles than you could read offering suggestions of ways to catch up with your friends and family, and then others that looked at the other end of the spectrum,  Zoom hangovers. But we offered you another option: Minecraft.
We had been thinking back to our HEDONISM exhibition, when Ani Liu asked us if nature needs to be natural. We didn't think we'd take it this literally, but when you're stuck inside and winter is coming there aren't many options. We wanted to explore the concepts behind nature, joy, and isolation during this time where the individualist nature of joy was a little different. Thank you to all who came and visited our regulated MOD. server and explored and collaborated on our lush, community-built fantasy garden, inspired by the principles of our past exhibition, Biophilic Fantasies.
This exhibit is now closed, but here are some images from the lush world our visitors created.